2011 Will Be Remembered as the Turning Point in MMA History
November 27, 2011
In November of last year, UFC President Dana White made it clear that 2011 was going to be a big year.
At the post-fight press conference for UFC 123, White stated that the biggest mixed martial arts promotion on the planet was in talks to get two television deals done, planning to put on over 30 events, and had the goal of reaching over a billion households.
"What does that mean for the sport in the next three years, let alone five or ten?" White said. "I envision it being much bigger. I think we're gonna be bigger than everything."
Not only did the UFC reach these goals, it completely blew them away.
Looking at just the recent developments in MMA, one cannot deny the magnitude of this year for what was once considered an underground, niche sport.  
Just last week at UFC 139, Dan Henderson and Mauricio "Shogun" Rua, two former champions and legends of MMA, put on what many are already calling the Fight of the Year, if not the greatest fight of all time. This amazing back-and-forth battle came right on the heels of the biggest television deal in UFC history.
Just a few weeks ago, the UFC christened its deal with FOX when Junior Dos Santos stunningly took the heavyweight title by defeating Cain Velasquez in just a little over a minute. This landmark event cemented MMA as a part of mainstream sport's culture and served as a teaser for excitement to come when the deal takes full effect in 2012.
Reviewing the year in its entirety, there were so many more events, fights and changes that will forever be remembered as the turning point in MMA's history.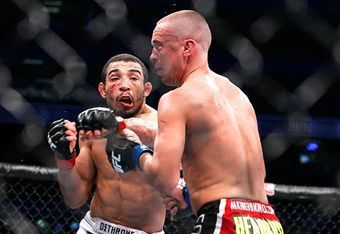 Lighter Guys Can Fight Too
When Anthony Pettis emphatically took Ben Henderson's lightweight crown with his "Showtime Kick" last December, he closed out the WEC with a bang, giving fans a taste of the energy and excitement that the lighter weight classes would bring to the UFC.
Now almost a full year after the merger, WEC crossovers and other lighter weight fighters have cemented themselves as the most dynamic combatants in the UFC.
The additions of Urijah Faber, Dominick Cruz, Jose Aldo, Ben Henderson, Donald Cerrone and the plethora of other lightweights, featherweights and bantamweights have consistently put on some of the most exciting fights in 2011. These new additions have also made fighters in the 155 lb. division step up there game in what is now the most stacked division in the UFC.
The fast pace that these guys fight at was a major breath of fresh air for the UFC and added a level of consistent dynamism that the promotion lacked.
The current season of the Ultimate Fighter, which features bantamweight and featherweight fighters for the first time, has been the most exciting run of the reality show. 
Now being prominently displayed on the world's biggest stage, 2011 was a breakout year for the lighter guys, serving as a proving ground for these once lesser known talents.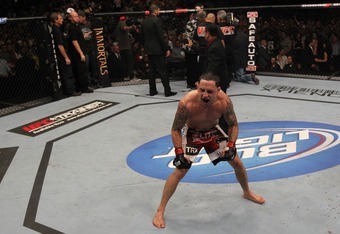 Historic Fights and Exciting Comebacks
As previously stated, just looking at the last two weeks of UFC events, some of the most historic fights in MMA history went down in 2011.
With everyone clamoring to award Henderson vs. Rua as the Fight of the Year, fans forget that the front-running candidates up to that point were the pair of battles between UFC Lightweight champion Frankie Edgar and challenger Gray Maynard. Both fights were filled with back-and-forth action, turning into full on wars that had fans standing the entire time.
In both battles, Edgar was brutally rocked early on and looked like he was going to lose his crown. Displaying the heart of a true champion, Edgar came back with a vengeance and fought his heart out. Although their first war went to a draw, their rematch at UFC 136 was just as epic and ended with a harsh fourth round knock out, leaving Edgar the definitive top dog at 155.
Just last week, another pair of lightweights made their case for Fight of the Year, as Michael Chandler and Eddie Alvarez went full force in this title bout. Another back-and-forth affair, Alvarez was rocked early, but rallied back, seemingly having Chandler on the ropes until the challenger battled back himself. After dazing Alvarez, he finished the fight with a rear naked choke to take the belt.
Bellator CEO Bjorn Rebney calls the fight the best he has ever seen, a statement that many fans can support.
A host of other stunning comebacks come to mind when looking back on this year. There was Cheick Kongo's amazing resurgence against Pat Barry, Nick Diaz's out of nowhere finishes of Paul Daley and Evangelista Santos and Pat Curran's head-kick knockout after being pushed around by Marlon Sandro for two rounds,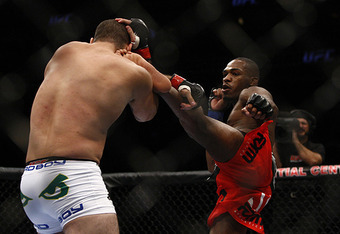 In addition to great comebacks, this year was filled with mind blowing finishes, including Chan Sung Jung's twister submission, Lyoto Machida's karate kid style crane kick knockout, Anderson Silva's deadly front kick and Dan Henderson's destruction of Fedor Emelianenko, just to name a few. And let's not forget Brian Ebersole's award winning performance when he was able to finish Dennis Hallman and get his hideous shorts off of television.
What is amazing is that, with only a little over a month left, there are still so many amazing fights and events left. Jones vs. Machida, Michael Bisping vs. Jason "Mayhem" Miller and Alistair Overeem vs. Brock Lesnar are just three high-profile matches that can only serve to further make the case that 2011 will be remembered as the best year of fights in MMA history.
There were so many great fights this year that it would be impossible to name them all, but there is no doubt that 2011 saw MMA catapult itself to a whole new level.
Changing of the Guard
Many titles changed hands this year, but the leaders of the sport as a whole was completely reinvented.
The fighter with the biggest year was obviously current UFC Light-Heavyweight champion Jon Jones. Going from a solid prospect to the reigning champion, Jones did not waste his chance at greatness when he was offered a title shot after easily submitting Ryan Bader.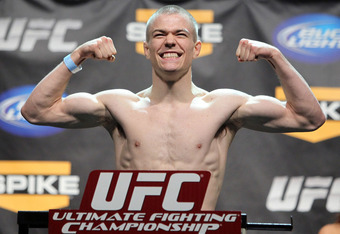 Jones decimated Rua at UFC 128 and showed the Pride legend what the new MMA fighter looks like. Using jumping kicks, spinning elbows and an amazing ground game, at 23 years of age, Jones became the youngest champion in UFC history.
He further cemented his status as the top 205er when he put away another former champion in Quinton "Rampage" Jackson at UFC 135. Taking out two former UFC and Pride champions in the same year, Jones showed that the changing of the guard was in full effect.
Sadly, 2011 also saw many other prominent MMA figures hang up the gloves. At UFC 129, Machida retired Randy Couture with a jump front kick knockout. At UFC 137, Nick Diaz battered BJ Penn for five rounds, causing him to emotionally say his goodbye to the sport in his post-fight, in the Octagon interview.
And as we mourn losing these amazing legends to retirement, some proved this year that they still have a lot of fight left in them.
Tito Ortiz was bound for a pink slip, having gone without a win in over four years. The former champion, however, came back to relevancy when he choked out Ryan Bader at UFC 132, revitalizing his career.  
Forrest Griffin and Rich Franklin put on a well-fought performance, as the two long time mainstays of the UFC duked it out at UFC 126. And of course, the epic battle between Henderson and Rua is a clear-cut case that the fighters of the sport's older days still have a lot left in the tank.
But one cannot help but be excited for the sport's future, as so many rising talents are coming to the forefront.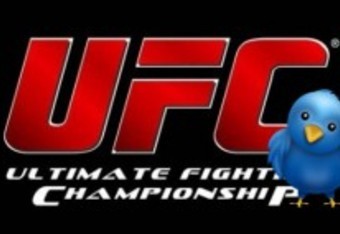 Jose Aldo, Jon Jones, Michael McDonald, Marcin Held and an enormous number of fighters in their early 20s or even in their late teens (Bellator's Held is only 19!) made a mark this year and serve as a shining beacon for MMA's future.
New Deals
Business wise, MMA cleaned up in 2011 and made their presence felt around the world.
Utilizing social media to its fullest potential, the UFC in particular used Facebook and Twitter to hype up the sport and its fighters.
Broadcasting all of their untelevised preliminary bouts on Facebook in conjunction with the airing of high-profile preliminary fights and Fight Nights on Spike TV and Versus, the UFC this year gave fans so many opportunities to enjoy their favorite sport for free while simultaneously drumming up support for their amazing pay-per-view cards.
Using incentives for fighters to use Twitter, the UFC has been able to make a strong connection with fans over social media sites.
Bellator has jumped on the bandwagon, too, now airing their preliminary fights on SpikeTV.com as well as having a solid Twitter presence.
The UFC also saw major growth around the world, hosting two huge events on foreign soil with UFC 129 and UFC 134. Going to Toronto for the first time, the UFC shattered MMA attendance records in North America, as over 55,000 people came out to see UFC Welterweight champion, Georges St. Pierre, defeat Jake Shields.
At UFC 134, the promotion returned to Brazil for the first time in over a decade and was greeted with a thunderous applause as UFC Middleweight champion Anderson Silva decimated Yushin Okami.
With plans already in motion to bring the Ultimate Fighter to Brazil, as well as events already slated next year to be held in Japan, Canada and Brazil, the UFC is making their global presence known and only looks to get bigger.
Going further, the UFC's landmark deal with FOX was a major high point for the sport this year. Making MMA available on network television alongside the MLB and NFL has legitimized the sport in the mainstream culture.
As the UFC gears up for a breakout year in 2012, with plans of live Ultimate Fighter episodes on FX as well as more live events on FOX, this year was the stepping stone to get to that point.  
Other promotions, like Bellator and ONE FC, also had a great year.
Bellator's consistent amount of exciting fights has prompted a 2013 move to Spike, as well as adding a reality show of their own. Asia's newest MMA promotion, ONE FC, held a very successful debut event and looks to take over the eastern markets.
As major growth is being seen across the board for MMA promotions, 2011 was the best year yet for the sport. Looking forward, the sky is the limit for the most exciting sport in the world.