NBA Lockout: Sides Agree to Tentative Deal, Season Would Start Christmas Day
November 26, 2011
Patrick McDermott/Getty Images
This is not a typo. The NBA Lockout is over.
After weeks of missed games, the owners and players have agreed to a deal that will bring basketball back to cities across the nation after a 148-day lockout.
The two sides agreed to all of the A-List issues in the wee hours of the morning, but will still have to negotiate the finer points of the CBA before it's signed and the offseason can begin in earnest.
The split of basketball-related income (BRI) and other massive financial issues were the biggest hurdle to starting the season, and with them out of the way, the two sides can hammer out the B-List issues and get pen to paper.
Both sides held a joint press conference and announced that the season would start on Christmas Day if everything goes smoothly.
If you've been paying attention to the schedule, the games scheduled for that day are Celtics vs. Knicks, Heat vs. Mavericks and Bulls vs. Lakers. If that doesn't make you want to watch basketball, you don't have a pulse.
Now, here come the details you've been dying to hear.
There will be a 66-game season, and if all goes smoothly, training camp and free agency would begin on December 6. If you thought the NFL's free agent madness was wild, hold on to your hat, because there's going to be a firestorm of transactions.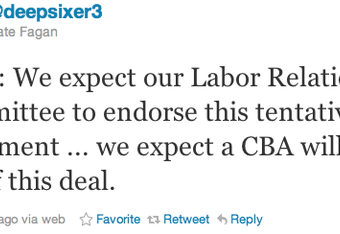 Obviously, this will require a lot of games crammed into a short period of time to keep the league on the same sort of timetable we're used to as basketball fans, but there is not fan that is going to complain about more NBA action each and every week.
With this news breaking so late (or early, based on your location), and the details that still have to be hammered out, there aren't many details on what the new CBA looks like, but you better believe that the owners made serious victories based on where the two sides stood when this lockout first started.
The players already gave up millions upon millions in BRI, and with both sides standing on the edge of losing an entire season, the onus was on the union to get the deal done, even if they weren't happy with all of the points. That isn't to say that the players didn't win anything in this cold war, but in the overall picture, this is the owners' victory parade.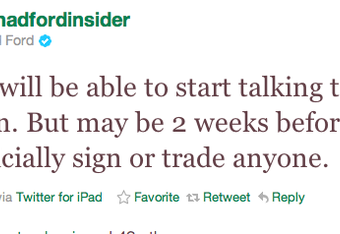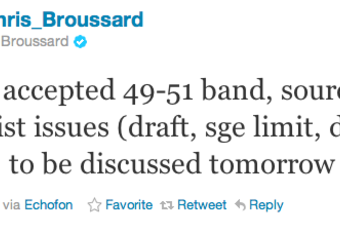 In the grand scheme of things, these details are secondary.
Basketball is back, and we are less than a month away from seeing players on the court—but if you were one of those lucky few that paid money to see one of those horribly boring charity games, this may seem like horrible, horrible news.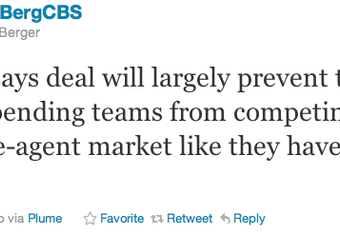 The good news is, you can buy tickets to real NBA games that mean something, and we can all start up fantasy leagues and take bets on who will be this lockout's Shawn Kemp. Here's a hint: he plays in Memphis and just signed a huge deal.
If you're just waking up, and you can't believe your eyes, trust me, you're not alone. Even NBA players are stunned at this news, probably as they pop bottles in the middle of a nightclub.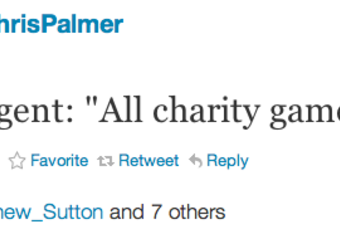 But it doesn't matter, it is November 26, 2011 and the NBA is back.
Life is good.