IMPACT: Thanksgiving Special, Lingerie Match, Who Wore the Turkey Suit?! (Humor)
November 25, 2011
Thanksgiving.
When overeating makes a holiday. We need more like that.
The Thanksgiving Day parade, some NFL football and IMPACT all on TV? Sounds great!
If you're not entirely knocked out by eating too much turkey, you'll tune in to watch the traditional Thanksgiving special of IMPACT Wrestling!
Opening Segment
Former world heavyweight champion Kurt Angle comes to the ring. He's excellent at time management because he's supposed to be training for the Olympics. Somehow he manages to appear for IMPACT and train.
Angle says he's no coward. He says Storm is wrong in claiming he was attacked from behind.
Angle says he attacks a man face-to-face and he used his incredible cat-like, The Flash-like, the Incredible Hulk-like abilities to beat the hell out of Storm in Macon.
Okay, Kurt didn't say the superhero powers part, but it works. Angle bloodied Storm in record timing. Flash-like speed, Hulk-like power.
James Storm comes out and dares Angle to jump. Storm says it's been personal since Angle's first day in TNA. Now it's business.
Storm wants to fight, Angle says he's a gentleman (when sober) and calls out some guys that do want to fight.
Daniels, Bully Ray and Jeff Jarrett come out. Storm punches Angle in the face and uses his cat-like reflexes to escape a beat down.
AJ Styles, Bob Van Dam and Mr. Anderson come to the ring and brawl. The heels get beat down until they eventually run away.
Team Storm vs. Team Angle in an eight-man elimination tag match is the main event.
"It" Arrives!
Eric Young is shown earlier tonight cruising around the parking lot in some crazy scooter with former referee, Rudy Charles.
There's a cooler in front of EY's fancy car and Rudy reaches in. As he reaches in, EY gets on one knee to obey the almighty thing inside.
"It" is here again! 
The classical TNA turkey suit!
Tag Team Championships
Mexican America vs. (c) Matt Morgan and Crimson
Morgan and Crimson are going to be a team for a while and therefore need a cool team name. Matt Morgan has some cool nicknames—he'll find a team name.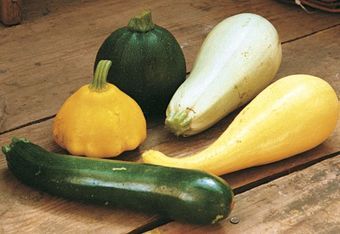 Mexican America wait for their opponents and the MVPs of Spike TV charge the ring.
The Crimson Footprint double-team Hernandez and send him outside the ring.
Both members of the Crimson-Blueprint take turns working over Anarquia until they double spine buster him for the win.
Winners: Still Champions, Matt Morgan and Crimson
It was one big squash in honor of Thanksgiving.
Morgan and Crimson looked dominant, Mexican America reached an all-time low and hopefully won't be seen for a while. Let's get the British Invasion involved.
Morgan and Crimson are the best team since the Auction Hunters, Allen Haff and Ton Jones.
"It" is Back
Eric Young and Rudy Charles find Robbie E and Rob Terry backstage.
EY wants a non-title match against Robbie. The loser of the non-title match must wear the TNA classic turkey suit! 
EY and Rudy have the turkey suit with them from earlier. Your Thanksgiving is almost complete.
Robbie says no, but EY reports that Sting says Robbie has to or else he will be forced to lose his TV title. Robbie gives in and Rudy asks EY if Sting really said that.
Nope.
Karen's Complaints
Karen comes out with her usual crew: Gail, Madison and Traci. Karen calls out Tara, Brooke Tessmacher, Velvet Sky, Winter and Angelina Love.
Karen says this is for all the creepy perverted male fans and makes a lingerie six-Knockout tag team match.
She tells the ladies to get their skimpiest clothes and to wrestle. She names it the Thanksgiving Thong Thunder match.
Monty Brown's new favorite match type.
Karen calls it a new Thanksgiving tradition in IMPACT Wrestling. 
Thanksgiving Thong Thunder Pre-match Thoughts
Christy Hemme is with Velvet, Tara and Tessmacher. She asks their opinions on the match later. 
Tara says she left all that lingerie, bikini contest and pillow-fighting stuff behind. She also left the name "Victoria" in that same place.
Brooke Tessmacher calls it a slap in the face, despite the fact that she's a Hooters model when she's not a wrestler. Brooke says she models at home and comes to TNA to be the best athlete possible.
Okay, she addressed that situation.
Velvet complains about Karen.
In the other locker rooms somewhere, Gail Kim is complimenting Karen. Mickie James walks in and wants to talk. They go into a closet and close the door but as usual, doors never close so the cameraman can follow everything. 
Mickie can't believe that Gail is following Karen's orders. They brawl and Madison helps Gail beat down Mickie.
Winter, Angelina Love and Madison Rayne vs. Velvet Sky, Tara and Brooke Tessmacher
Winter, Tara, Angelina and Tessmacher all look hot, but Madison and Velvet are wearing more clothes than usual! 
Their lingerie is less revealing than their ring gear.
Every Knockout plays to the crowd. The crowd cheers for the faces mostly until the heels attack them during a "team pose."
It's a good back-and-forth match. Every Knockout gets involved during the match. 
Towards the end, every Knockout is fighting. Madison and Velvet are in the ring and Madison hits the Rayne Drop.
Earl Hebner is outside the ring to try to break up the fighting—or he's spotted his favorite Knockout in lingerie. Either way, he's distracted.
Madison grabs her Tag Team Championship belt and waits for Velvet to get up. Mickie comes to the ring and takes the belt. Velvet hits her finisher and it's all over.
Winners: Velvet Sky and TNT
Good Knockouts match with pretty fair timing. All the Knockouts were complaining about the lingerie being added to the match but they weren't shy when playing to the crowd.
Karen's Complaints II
Backstage, Karen yells at the girls involved in the match.
She says that half of them wore more clothes than they usually do! She's pissed and says that she'll pick the outfits for next week.
That could be either really good or really bad. By now, every Knockout not named Gail Kim hates Karen Jarrett as VP.
A Lesson with Jeff 
Jeff Hardy's music hits and he comes out wearing a Transformers mask.
He gets in the ring and grabs a microphone. He pulls his hood and mask off and it is actually Double J, Jeff Jarrett. Fooled me.
Jarrett wonders why people like Hardy.
He thinks a lot of people can relate to Hardy. They're useless, stupid losers—and plenty of other things.
Jeff Hardy comes out and the two Jeffs brawl. Bully Ray and Daniels come to help Jarrett and eventually the rest of Team Storm comes out.
Jarrett throws Hardy into the steel steps twice and the heels lay out Team Storm and all of the security.
I thought that was an awesome promo by Jarrett.
Loser Wears the Turkey Suit
Eric Young vs. TV Champion, Robbie E
Before the match, we get a video package showing the history of the TNA turkey suit. AJ Styles, Alex Shelley and Eric Young wore this thing!
Taz is still confused about the whole concept. I thought the video package would clear things up but apparently not. Bring out Don West for this match. Taz doesn't get it!
Rudy Charles is referee for this match. 
Robbie E beats on EY for a good part of the match. Once EY gets some momentum going, Rob Terry gives Robbie some sort of weapon.
Robbie hits EY with what looks like a tube of toothpaste and wins. Robbie hides the thing under his arm but Rudy raises his hand in victory and the thing comes out. Rudy resets the match.
Robbie and Rudy get into a shoving contest. Robbie runs at Rudy, who's quick to juke him, and Robbie hits the turnbuckle. EY then nails a pile driver to win.
Winner: Eric Young
Robbie and EY can work a match pretty well together, but their feud has been going on forever! They got Rob Terry, Ronnie from Jersey Shore, Rudy Charles and now the Thanksgiving turkey involved!
Entertaining match between them but Robbie needs to stop looking so weak if he wants to be a good TV Champion.
EY grabs a mic and sees that Robbie is too knocked out to put on the suit. Instead, EY wants Rob Terry to put it on! Rudy Charles tells Terry that if he doesn't, Robbie loses his TV title.
Rob Terry gives in and puts the turkey suit on! That thing is clearly not made for him...
Thanksgiving Wishes from EY and Rudy
Backstage, EY and Rudy are happy with the results from tonight. Eric Young sends his holiday wishes and tells Rudy they need to start training for next Thanksgiving.
EY starts running out of the parking lot and Rudy follows on a bike. Before leaving the parking lot, Rudy crashes his bike into a parked truck.
Rudy Charles shows everyone why he's my new favorite referee. He's shown more personality than Brian Hebner and Earl Hebner combined! I like EY but I was really looking forward to calling him the two-time turkey suit winner.
Got to love Eric Young and Rudy Charles.
Eight-Man Elimination Tag Team 
Team Storm vs. Team Angle
Everyone on Team Storm comes out except for Jeff Hardy. He's not feeling like it after Jarrett kicked his ass earlier.
Team Angle comes out, but Bobby Roode is missing from their team. Roode gets his own separate entrance and walks over to the announcers table instead of the ring. Roode says he's not ready to wrestle yet, so he joins Tenay and Taz.
Bully Ray is working over Anderson when Roode finally decides to join in on the match. Bully drops Anderson with a Rock Bottom-like move when Roode tags himself in. Roode takes the credit for eliminating Anderson.
Right after Anderson is gone, AJ steps in and starts to kick Roode's ass. Bobby Roode hits AJ with a low blow in front of the ref and is disqualified and gone from the match.
AJ is used as Team Angle's punching bag until he gets an awesome reversal out of the Angel's Wings and hits a Pele.
AJ makes a hot tag to BVD, who cleans house. He sets up for a Frog Splash, but Angle pushes him off the ropes and Daniels eliminates his rival with a roll-up.
Daniels is bleeding from the mouth because of RVD's sloppiness. Check for all your teeth, Daniels. Don't want to look like Abyss, now.
It's one-on-three and the numbers catch up with AJ. AJ eventually fights them off and all four guys are down.
Hardy's music plays—he's late for a match. Should we be surprised?
AJ tags in Hardy. Hardy eliminates Daniels with a Twist of Fate right away. Hardy sets up a Twist of Fate on Jarrett but Double J reverses it only to be caught up in a roll-up pin by Hardy. Jarrett's gone.
Jarrett and Bully Ray try to double-team Hardy, but he drops them both with a double clothesline. AJ hits Bully with a flying forearm for the win.
Winners: Team Storm
AJ and Hardy are the last men standing from a good eight-man elimination tag match.
Bobby Roode hits both guys with his title from behind and stands over AJ to close the show.
Pro: 
Morgan and Crimson look strong
Eric Young brings back the TNA turkey suit and Rudy Charles
Thanksgiving Thong Thunder match. Knockouts worked a good match and looked hot while doing it.
Karen's complaints II. She was right. Some Knockouts wear more revealing ring gear.
Jarrett's promo on Hardy. Jarrett bashes Hardy again to perfection.
Robbie E vs. Eric Young. Entertaining match. The turkey suit was on the line, damn it!
Rob Terry wears a turkey suit. He looked funny because the suit was far too small and he looked really, really mad.
Team Storm vs. Team Angle was a good eight-man tag match. Good to see AJ work most of the match for his team.
Con:
Thanksgiving Thong Thunder pre-match thoughts. Took a bit too long and some of these Knockouts are models (Tessmacher) and have more revealing in-ring gear (Velvet). Stop complaining!
Robbie E loses. He looked weak against Devon last week, now he loses to Eric Young this week.
Bobby Roode joining commentary during his match. I wanted to see Roode wrestle, now hear him talk!
Hardy is being built up way too quick. He eliminated two guys within seconds of each other. They better not push Hardy over AJ and/or Roode. He does NOT deserve it!
I enjoyed this Thanksgiving edition of IMPACT.
It had a title match, a Thanksgiving Thong Thunder match, the classic turkey suit and an eight-man elimination tag team match. What's there to hate?
The title match, despite being a squash, made Crimson and Morgan look strong. The Thong Thunder match was worked out pretty well and I liked Winter and Brooke's involvement in it. The lingerie thing didn't hurt the match either, you know?
My favorite match had to be the eight-man elimination match. The heel team all worked well, AJ did great, Hardy was alright and RVD did his part, but I thought Anderson gave a half-ass effort.
That does it for me and if Hardy gets pushed over AJ and Roode, we riot.