Syndal Gorden Remains Only Reason to Ever Know Chad Gaudin's Name
November 25, 2011
Who the hell is Chad Gaudin? That must have been the question running through most of a TLC-loving nation. Well, the answer is simple—and quite hot, actually. 
You see, Chad Gaudin is married to Syndal Gorden. The blushing bride was originally featured on an episode of Say Yes to the Dress back in January. 
The couple was then wed in March, giving Gaudin his only glimpse of notoriety. To say that he is forgettable is an understatement. You have to rack your brain as if one were asked a brain teaser to recall he was a meager middle reliever for the Yankees. 
He is currently under a minor league contract for the Toronto Blue Jays. That's like leaving the job you now have to go clean toilets. If you currently clean toilets, it's like you leaving to become Chad Gaudin's arm. 
Here is a tweet sent when Gorden showed her gorgeous figure on TLC once again in a re-run.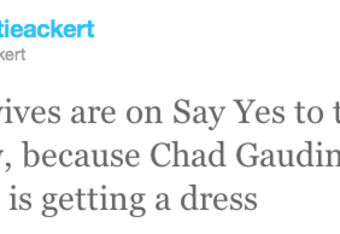 Here is another tweet that made me laugh...then chuckle.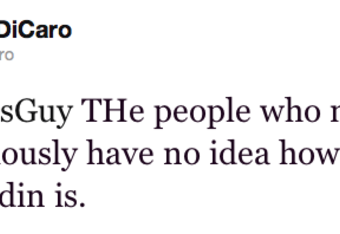 Simply put, Gorden is gorgeous, and it takes you just a few short moments of watching her to know that Gaudin is a lucky man. 
He can forget his lifetime ERA, which is on the wrong side of 4.50. He can push aside the recollection of his record, which obviously contains more losses than wins. 
He has a gorgeous wife and a lifetime of bliss ahead of him. I look forward to now forgetting the names Chad and Gaudin until TLC, in their infinite wisdom, give us a replay of Gorden picking out a dress that costs way too much.