Wrestlemania 28: John Cena Will Not Turn Heel
November 24, 2011
J. Meric/Getty Images
Veteran fans have seemed to have a hatred for John Cena ever since he became the face of the WWE's PG era.  They are always calling for a heel turn to occur, but the WWE never pulls the gun on it; and rightfully so...
Cena has been the family-friendly face of the WWE for about five or six years now, and in that time he has always been a controversial character. 
Ever since leaving his rapper gimmick behind to become the baby-face star he is now, Cena's received a mixed reaction from the crowd.  Women and children cheer him, but the older men openly boo him.
Cena has become known as the opposite of the antihero (like Stone Cold Steve Austin or CM Punk), rebelling against the company to win the fans' respect. 
He could possibly be considered the company's first ever anti-heel by conforming so much to the PG nature of the show that older fans now hate him.
However, this is not the only reason Cena is booed.  There is a widely accepted notion that he can't wrestle, but that's completely wrong. 
All you have to do is watch the match between Cena and CM Punk at Money in the Bank 2011 to realize just how well this man can perform.  Many said that Cena would botch a lot of moves and have to be carried by the straight-edge superstar, but they were proven wrong.
Now these people who have booed him so much for doing nothing except putting his heart and soul into the company are calling for him to turn heel. 
Some believe a heel turn will spice up his character and stop him from being the superhero-like wrestler he has been for the past few years.  Is that really fair though?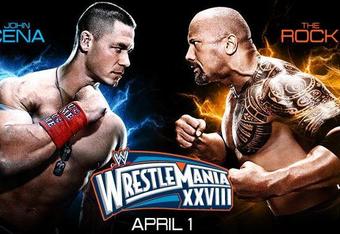 To be honest, there are some viable reasons for this massive heel turn to occur—one of which is the fact that he's booed so much already.  There is no point trying to get Cena over as a baby-face if he is going to get this negative reception everywhere he goes.
What's worse, his match against The Rock at Wrestlemania 28 will be in Dwayne's hometown.
This match has already had over half a year's worth of social media hype put behind it and now it's only a few months away. 
The idea of having two of the biggest stars in the WWE's history compete against each other at the biggest event of the year is amazing, except for one thing—Cena will be booed to the high heavens.
He is booed everywhere, even in his hometown.  Going into the Wrestlemania main event as a baby-face, and getting a terrible reaction, is not the right move.
So isn't this the perfect time for Cena to turn heel to utilize all this heat he will be receiving to push a new gimmick?
The answer is simply no—not just because of the money the WWE will lose by getting rid of one of the biggest cash cows they own, but because Cena can still utilize this heat in other ways. 
As mentioned before, people don't appreciate his skills in the ring, but everybody has to give him credit for some of the best mic work in the business.  Whether he is using his lighthearted side or his serious side, Cena can toy with the crowds' reactions.
The man is a genius! 
Sure, The Rock can get everyone in an arena on their feet, but can he split the audience straight down the middle?  Some may say that is a bad thing, but others will say it's an amazing feat.
How often do you see an article about Cena on a sports site?  All the time.  And every time, you will see comment after comment of fans debating about him and his motives. 
Cena gets everyone talking.
Isn't that exactly what the WWE wants heading into Wrestlemania 28?  The buzz that he continues to generate within the pro wrestling industry is insane. 
You can only draw one conclusion: Cena does not need to turn heel.
Anyway, wouldn't Cena generate the opposite effect he would hope to achieve by turning heel? 
All that would change is that he'd have the women and children booing him instead of the older wrestling fans who boo him now.  He would simply be swapping around his fan demographics. 
The WWE would be left with the same Cena, but without the same high sales figures.
I know many of you in the internet wrestling community will disagree with what I have had to say on a very sensitive subject. 
So it may be surprising to hear that I once thought that Cena should turn heel.  But now I believe he simply would no longer work as one. 
There are far too many talented heels in the WWE, so there is no need for another one. 
If any superstar were to turn heel though, it would be Randy Orton.  He worked so much better as the crazed heel—as opposed to the tame gimmick he is now.
Although I admit that I could be completely wrong.
The WWE may be in the process of turning Cena heel right now.  I was convinced that Cena would cost the tag-team match at Survivor Series by AAing The Rock mid-contest, but the right decision was made. 
Lots of you out there hate Cena, and to be brutally honest, I am not his biggest fan either.  But I do, however, respect him and everything he has done for the company.  And so should you.