The Top 10 NFL Super Bowl Contenders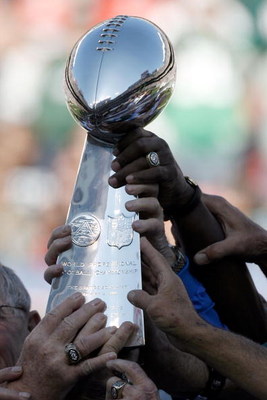 With two weeks left in the NFL regular season lets handicap the ten teams that have the best shot at taking home the Lombardi Trophy from the Super Bowl in 2009.
It's a wide-open field in 2008 and any one of these teams could wind up hoisting the championship in February 2009.
The play-offs are always about running the football and defense and all of these teams can do that in some sort of capacity.
10. Minnesota Vikings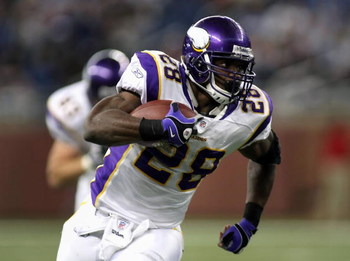 Defense wins championships and the Vikings have just that. Can Tavaris Jackson lead them there? Who knows...
One thing is for certain, no one other than Minnesota wants to see Adrian Peterson in the playoffs.
9. Baltimore Ravens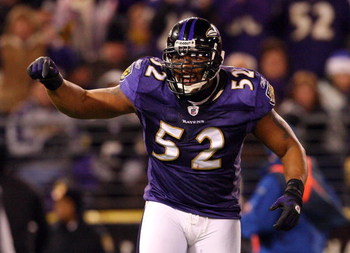 The have a rookie coach and a rookie QB but they still have Ray Lewis.
No matter what you think of Ray Ray as a man, he gets it done on the field of play and can carry a team for games at a time.
8. Philadelphia Eagles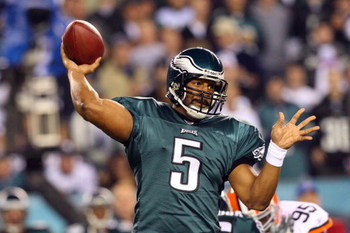 Will it be Donovan McNabb's swan song?
Will Andy Reid return in 2009?
Are these guys for real or is it false hope for Eagles fans?
7. Dallas Cowboys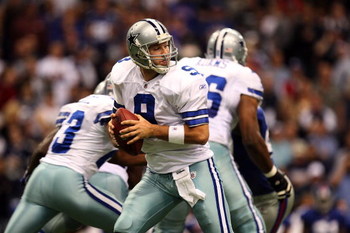 Can the Cowboys wash away their mid-season swoon and sneak into the NFC playoffs? If they get there can they actually win a playoff game? Will TO blow the whole thing up?
It seems the more disfunctional they get the better they play.
6. New England Patriots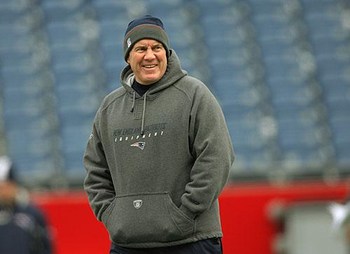 Honestly, even without Tom Brady, do you want to see this man on the opposing sideline in the game versus your favorite team?
No, you don't.
5. Tennessee Titans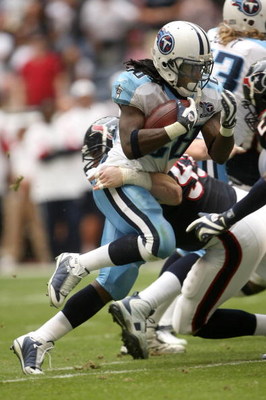 Fading down the stretch, the Titans face a pivotal test for home field advantage in the AFC. If they can get their swagger back and some players healthy they still can be a force.
Run the football, stop the run. Titans football.
4. Indianapolis Colts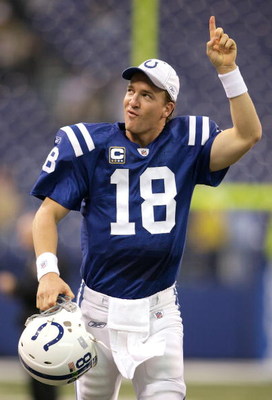 Getting healthy at the right time and securing the No. 5 seed after a win on Thursday night the Colts are on a roll heading into the playoffs.
Can they win three in a row on the road? It has been done before.
3. Carolina Panthers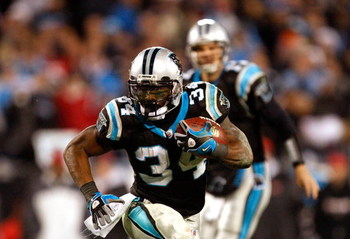 DeAngelo Williams and Jonathan Stewart appear to becoming into their own as the season rolls on. The defense is sound.
Can Jake Delhomme minimize the mistakes?
2. New York Giants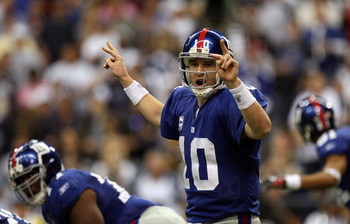 Losers of two in a row heading into a pivotal battle against the Panthers. Brandon Jacobs is back but Plaxico Burress isn't coming back.
Eli Manning has looked like Eli Manning circa 2006 lately. They need him to return to 2007 playoff form if they are going to repeat.
1. Pittsburgh Steelers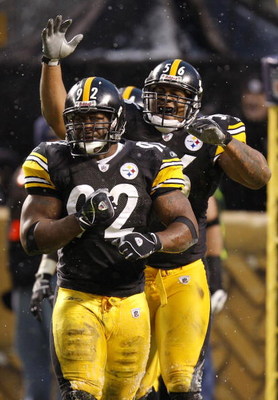 If there is one defense that you don't want to see in the playoffs in Pittsburgh's. Mike Tomlin and Dick LeBeau have them running like a finely oiled machine every, single week.
Can they score enough points with a banged up Ben Roethlisberger and Willie Parker if they get behind in the playoffs? That may be the only question mark they have.
Keep Reading

New York Giants: Like this team?