John Wooden: Bill Walton Remembers a "Genteel English Teacher" Called Coach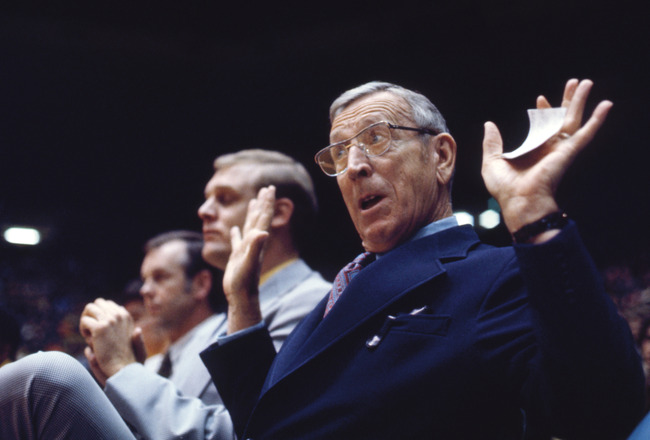 I've got dreams to remember.
In another time's forgotten space, I used to play on a really good basketball team, which happened to be under the calm, soothing supervision of a genteel English teacher. The guy was totally into poetry. He completely changed my life forever.
We called him "Coach," but he was so much more than that. He was everything to us, and he liked it that way. Mostly he was responsible—to and for us.
Excerpted from the book Wooden: Basketball & Beyond: The Official UCLA Retrospective
An Emotional Tidal Wave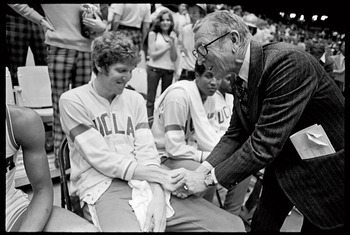 As I ponder the dizzying possibilities of this revealing black-and-white still photograph, the entire gamut of the spectrum of my life with Coach flows over me like an emotional tidal wave washing away the sediments of the past.
That Crisp, Sharp Voice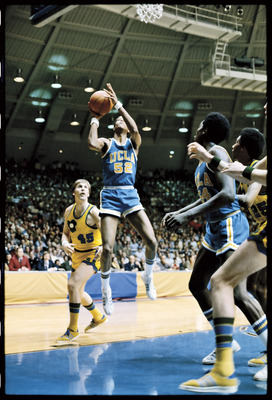 After going down so many roads during the 43 years of his responsibility to and for me, I can still hear the crisp, sharp voice parrying and driving the competition that he lived for and thrived in.
Take your pick, they all fit.
"Now, Bill, see how much better we play when Jamaal shoots all the time?"
Photo: Keith Wilkes, who later changed his first name to Jamaal, launches a shot against Notre Dame in UCLA's record-setting 61st consecutive win in 1973.
Some Advice Was Ignored
"Bill, you would be so much more successful if you cut your hair."
Sometimes Strange Bedfellows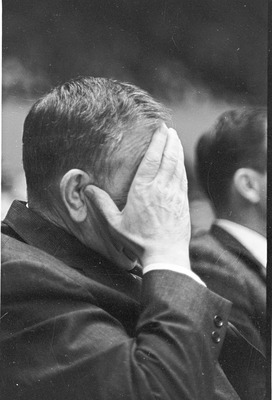 "You didn't really send that letter to Richard Nixon demanding his resignation on my stationery, did you?"
And Probably Not During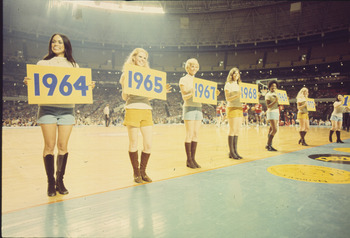 "No, Bill. The cheerleaders cannot come to your hotel room after the game! Or before, either!"
Photo: The Bruin spirit squad touts UCLA's string of titles at the 1971 Final Four.
The Stuttering "Problem"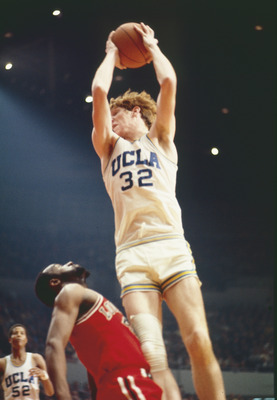 "Bill, I liked you a lot more before you learned how to talk."
Photo: Walton pulls down one of his 21 rebounds in the win over Louisville in the 1972 national semifinal.
The Perfect Player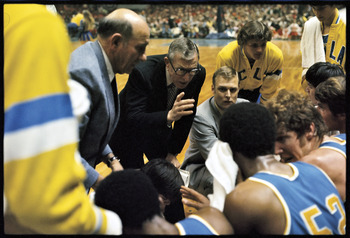 "Our fans are the greatest. And that beautiful coed over your left shoulder? She really likes Jamaal. You should try being more like him."
The Strongest Language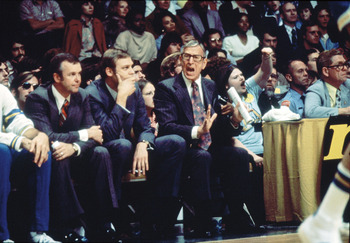 "Goodness, gracious, sakes alive, Bill!"
A Matter of Taste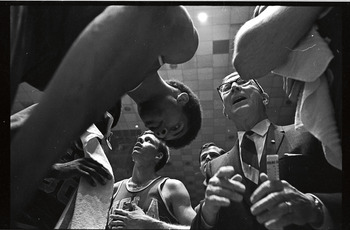 "I'm not so sure that Jerry Garcia, Bob Dylan, and Neil Young are the right poets for you. Have you considered Tennyson, Longfellow, Shakespeare, or Riley?"
The Learning Process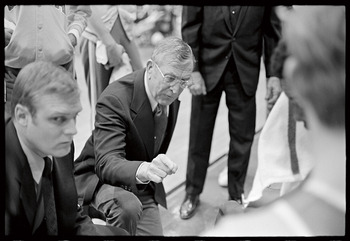 "Bill, you'll never learn what you don't want to know."
The Pyramid of Success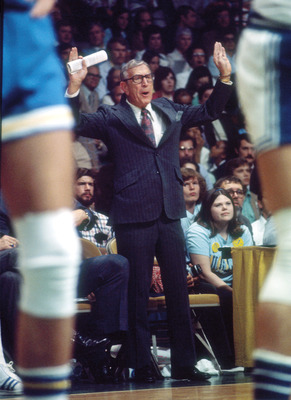 "It's the things that you learn after you know it all that count."
And I've Had a Few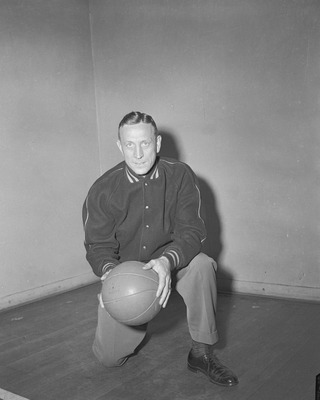 "Walton, you're the slowest learner that I've ever had."
Photo: Wooden coaching at Indiana State in the '40s.
Planning with Military Precision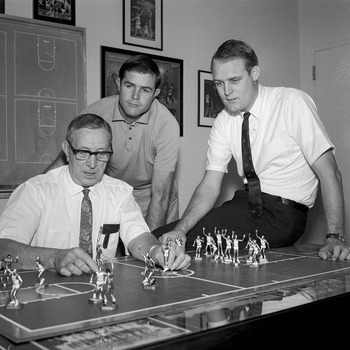 There are many terrific things about our Coach, maybe none more so than his unwavering sense of discipline, pride, loyalty, and happiness.
He took care of things so that others wouldn't have to.
Photo: Wooden with assistant coaches Denny Crum and Gary Cunningham, who went on to head coaching posts at Louisville and UCLA.
More Than a Coach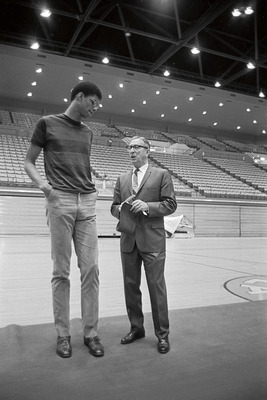 Coach was eminently satisfied with his choices in life.
He genuinely cared about how the game of life played out for us.
Photo: Wooden with star center Lew Alcindor, later known as Kareem Abdul-Jabbar.
The Successes of Others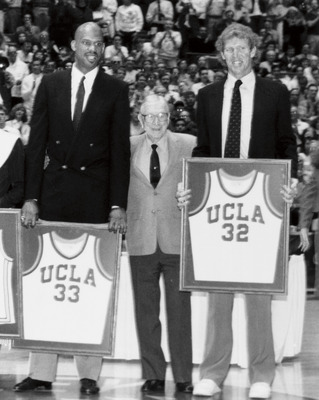 His truest joy came from the successes of others, particularly when it was accomplished in a structured team environment and when the help given along the way was clearly acknowledged.
Photo: Wooden poses with Walton and Abdul-Jabbar as they have their UCLA numbers retired in 1990.
What Can Be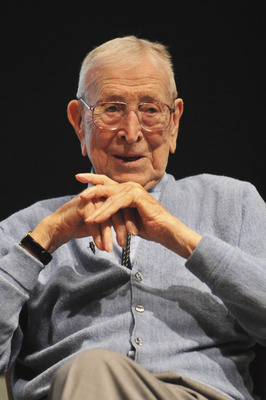 Coach's own life was a pure, patient, and constant celebration of what can be.
If only I had known that beyond here lies nothing, maybe I could have made something of my time spent with and the lessons learned from my friend, my teacher, and my "Coach."
Excerpted from the book Wooden: Basketball & Beyond: The Official UCLA Retrospective
Keep Reading

UCLA Basketball: Like this team?