20 Hottest Winter Sports Babes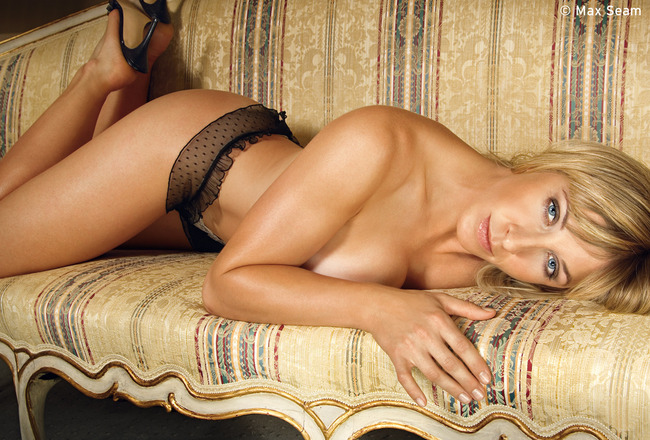 It's winter time!
Those three words have never sounded so sexy.
It's safe to say the babes that come with winter sports are usually suited up from head to toe in not-so-sexy attire.
Well, not these women of winter.
While the Winter Olympics may be another three years away, there is still plenty of fun to be had off the slopes and in front of the camera.
With that in mind, I've decided to dive in and take a look at the 20 Hottest Winter Sports Babes.
From skiing to figure skating and snowboarding to curling, these ladies know how to keep warm no matter how cold it is.
20. Noelle Pikus-Pace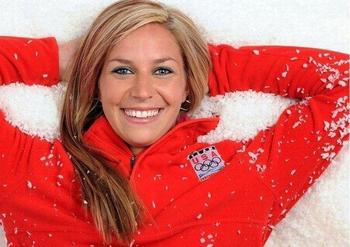 Sport: Skeleton
U.S. skeleton racer Noelle Pikus-Pace has had much success on the ice, but it's her good looks that have landed her a spot on this list.
19. Lindsey Vonn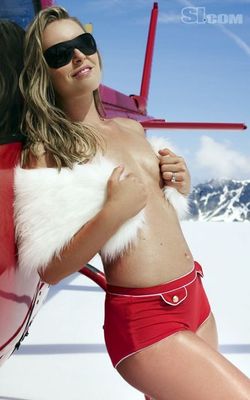 Sport: Skiing
Vonn has won three consecutive overall World Cup and downhill championships, but what should you take from this slide?
She's recently divorced.
While my heart goes out to her in this tough time, my number can also go out to her if she wants it. Let me know, Lindsey.
18. Lacy Schnoor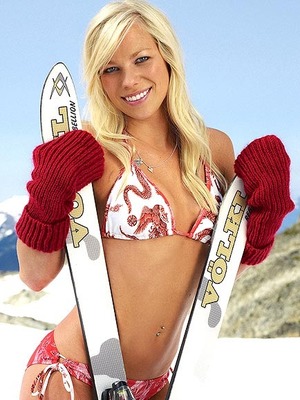 Sport: Skiing
Lacy Schnoor hasn't had great success as a skier yet in her young career, but at only 26 there's plenty of time for that.
I'm more concerned with why I had never heard of her until now.
Gorgeous.
17. Aliona Savchenko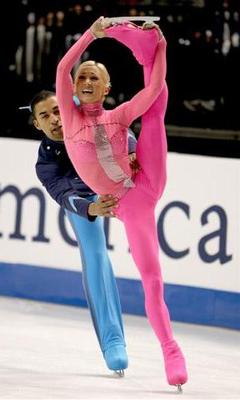 Sport: Figure Skating
Pair skater Aliona Savchenko is a three-time defending World Champion and bronze medalist at the 2010 Olympic games.
Judging by the picture, is there any reason she shouldn't be on this list?
16. Therese Johaug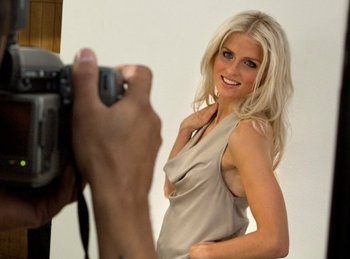 Sport: Cross Country Skiing
Ever heard of her?
Neither had I, but she was a gold medalist at the 2010 Winter Olympics in Vancouver.
Only 23, Johaug has caught my eye. I have to admit—blond hair and blue eyes is my weakness.
Well done, Therese.
15. Magdalena Neuner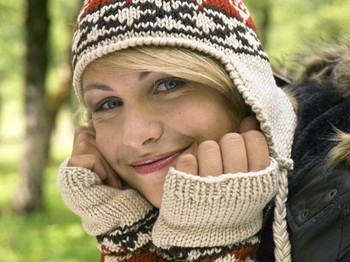 Sport: Biathlon
At the age of 24, Neuner is one of the youngest athletes on the list, as well as one of the most successful.
As of March 2011, Neuner had won 24 World Cup races and achieved 45 podium finishes, ranking her third all-time in Biathlon World Cup victories.
14. Maria Riesch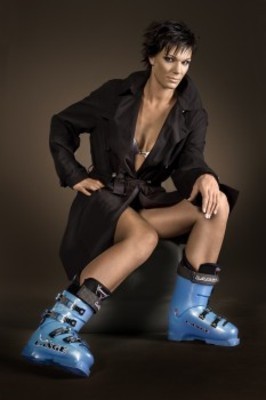 Sport: Alpine Skiing
Maria Riesch won gold medals in slalom and super combined at the 2010 Winter Olympics and won the World Cup overall title in 2011.
She is also a nationally ranked tennis player and cyclist.
Did I mention she's smokin' hot?
13. Melissa Hollingsworth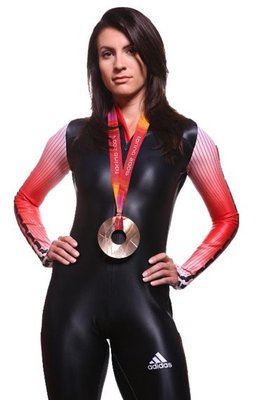 Sport: Skeleton
Hollingsworth is an Olympic bronze medalist and has also won several medals at World Championship events.
Skeleton racing has found a way to make fully-clothed women look sexy, am I right?
12. Hannah Teter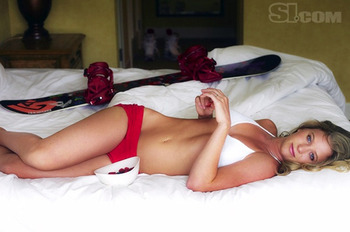 Sport: Snowboarding
Hannah Teter is one of four sexy snowboarders featured in this list who also posed for the Sports Illustrated Swimsuit Edition.
I think I'm going to start heading to the slopes to pick up chicks from now on. It seems to be the hot spot for hot women.
11. Sasha Cohen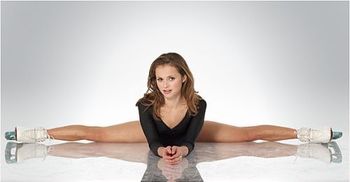 Sport: Figure Skating
It seems as though Sasha Cohen has been around forever. At only 26, Sasha can stick around as long as she wants if she keeps posing like this.
Can we get Cohen and Tanith Belbin to team up?
I'd pay to watch that.
10. Sarah Burke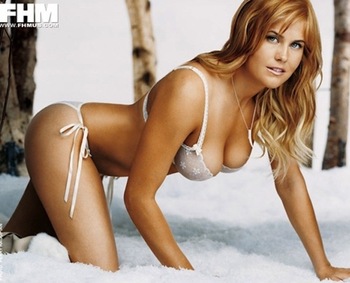 Sport: Freestyle Skiing
A four-time X Games gold medalist, Burke stays active by knitting, cooking, mountain biking, going to the gym and painting.
She was voted to FHM-U.S.'s 100 Sexiest Women 2006, where she ranked 90th. She kicks off the top 10 on this list, though.
9. Clair Bidez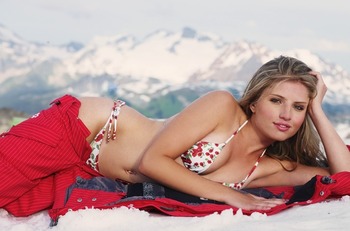 Sport: Snowboarding
This sexy half pipe specialist from Colorado posed for the Sports Illustrated Swimsuit Edition in 2010.
A snowboarder posing for a swimsuit magazine?
I'm not complaining.
8. Gretchen Bleiler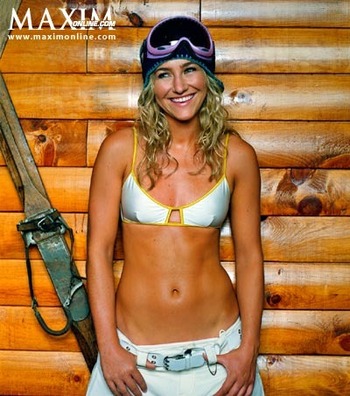 Sport: Snowboarding
I'm giving Bleiler the title of, "Coolest Hottie on the List" for no reason other than the fact she seems like the most down-to-Earth chick out there.
Bleiler recently posed for ESPN the Magazine's Body Issue and has become a sex symbol for the sport of snowboarding.
7. Allison Baver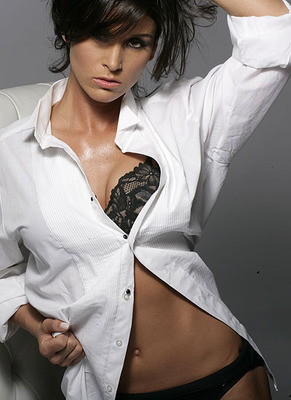 Sport: Speed Skating
Allison Baver was a bronze medalist at the 2010 Winter Olympics in Vancouver. She was the 2007 U.S. Short Track National Champion and is a graduate of Penn State University.
Can we make it a rule that all speed skating uniforms must look like this?
6. Kiira Korpi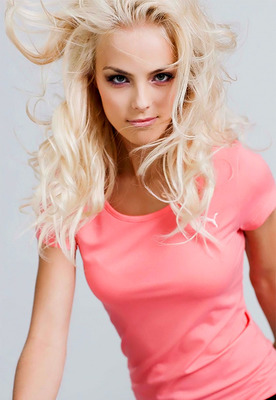 Sport: Figure Skating
Gentlemen, there are rare occasions when it's okay to watch figure skating. One of those times is when Kiira Korpi is on the ice.
Korpi may not definitively be the hottest figure skater on the list, but she's certainly making a strong case for herself.
5. Julia Mancuso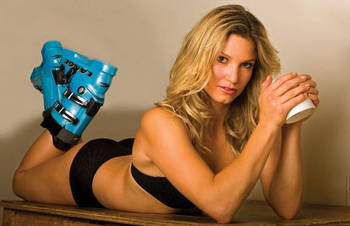 Sport: Skiing
A gold medalist at the 2006 Winter Olympics, Mancuso not only dominates her sport but also most of the women on this list.
Easy guys, not what I meant.
Her combination of beauty and athleticism has catapulted her all the way up to No. 5 on the list.
4. Claudia Toth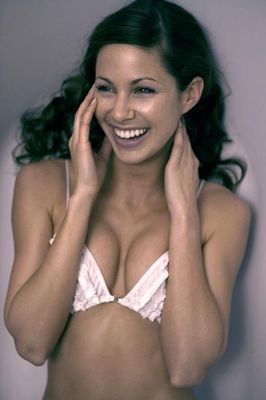 Sport: Curling
Yes, curling.
Toth was offered to appear in Playboy Magazine, but unfortunately for us she turned those offers down. Luckily, we are blessed to have this picture of her.
Curling, you now have my attention.
3. Tanith Belbin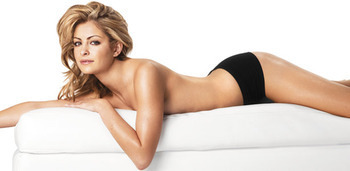 Sport: Figure Skating
Belbin may have been born and raised in Canada, but thanks to dual citizenship, Americans get the privilege of watching her dance around in tights on ice.
Thanks to me, everyone gets the privilege of seeing her pose half naked.
Guys, it's okay to watch figure skating so long as Belbin is performing, too.
2. Kristi Leskinen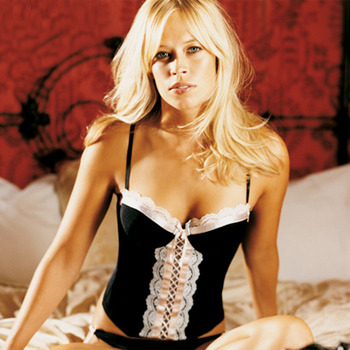 Sport: Freestyle Skiing
Yes, she is an athlete. Yes, she is American. Yes, she is crazy hot.
Do you really need to know anything other than that?
Just in case you'd like to know more, Leskinen also had talents on the water. She had the choice to become a pro wake boarder but chose skiing instead.
Too bad we aren't watching her soaking wet and in a bikini, am I right?
This will do.
1. Anni Friesinger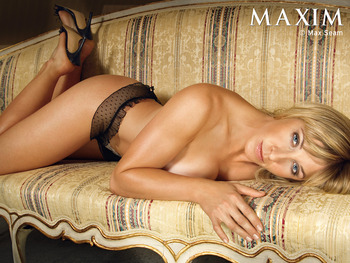 Sport: Speed Skating
Can you see where she gets the nickname, "Super Sexy Anni?"
If not, visit your local eye doctor immediately.
Anni Friesinger set the Olympic record in the 1500m in 2002, which currently still stands.
She also tops my list of the 20 Hottest Winter Sports Babes.
Be sure to follow me on Twitter, and let me know who I might have missed.
Keep Reading