Gone But Not Forgotten: Lost Sports Figures of 2008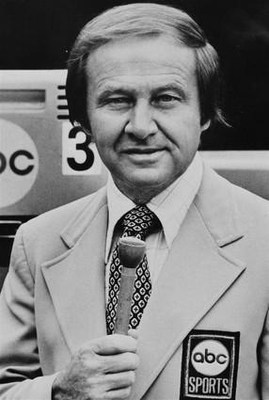 2008 brought the sports world a lot of good memories, but today, we take look back at some of the ones we lost. Many were legends, some you may not have not have ever heard of. And for a couple, it was like losing an old friend.
As we close out 2008, let us take the time to remember the ones we lost. They may be gone from our visual sight, but they will always live with us. In our hearts, mind and soul.
The may be gone, but they are not forgotten.
Terrence Kiel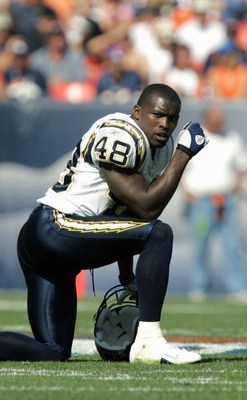 Terrence Kiel, who played his entire 4 year career with the San Diego Chargers, died in an auto accident, after coming home from a 4th of July party thrown by teammate Stephen Cooper. He was 27.
Over his four seasons with the Chargers, he played in 59 games and started 51. He notched 278 tackles, 2 sacks and 4 interceptions.
Eight Belles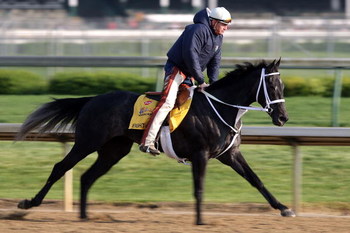 Eight Belles finished second to winner Big Brown in the 134th running of the Kentucky Derby held at Churchill Downs. She collapsed during her cool-down immediately after passing the winning post. She suffered compound fractures of both front ankles and was euthanized on the spot because of the nature of her injuries.
Christopher Bowman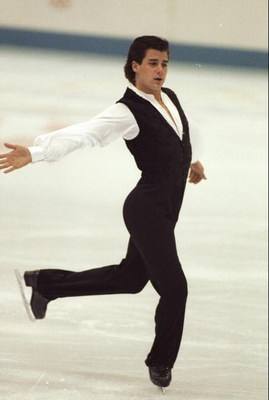 Former U.S. men's figure skating champion Christopher Bowman was found dead Jan. 10 in a Los Angeles-area motel room. He was 40.
Bowman was a two-time U.S. national champion and two-time World medalist. He won the 1983 World Junior Figure Skating Championships and competed in two Olympic Winter Games.
Alexei Cherepanov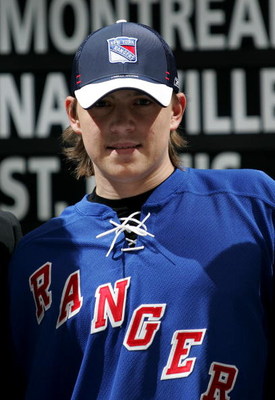 Alexei Cherepanov, a talented Russian hockey player who, in the previous year, was drafted by the New York Rangers, died in Russia. He was 19.
On June 22, 2007, Cherepanov was drafted in the 1st round, 17th overall by the New York Rangers in the 2007 NHL Entry Draft.
Cherepanov died on October 13, 2008, after collapsing on the bench during a Kontinental Hockey League game of his club Avangard Omsk, in Russia. He played a shift with teammate Jaromír Jágr, and the two were talking on the bench shortly after they left the ice, when he suddenly collapsed.
Evan Tanner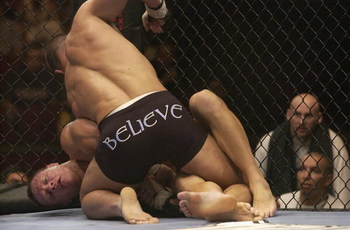 Former Ultimate Fighting Championship star Evan Tanner died in the desert east of San Diego, possibly of heat exposure, in early September. He was 37.
Tanner was a former UFC Middleweight and USWF Heavyweight champion with a professional record of 32 wins and 8 losses. He won his first championship when he defeated Heath Herring at USWF 7, and went on to successfully defend that title five times. Tanner then won the UFC Middleweight title at UFC 51.
Gene Upshaw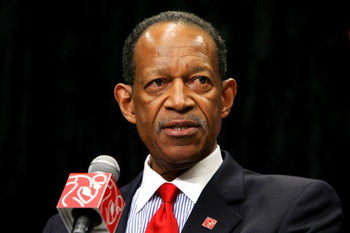 Gene Upshaw, a former football player with the Oakland Raiders and later went on to become executive director of the National Football League Players' Association (NFLPA), passed away in August due to complications of his pancreatic cancer. He was 63.
In 1987, Upshaw was inducted into the Pro Football Hall of Fame. He was the only player in pro football history to play in three Super Bowls with the same team in three different decades.
Don Haskins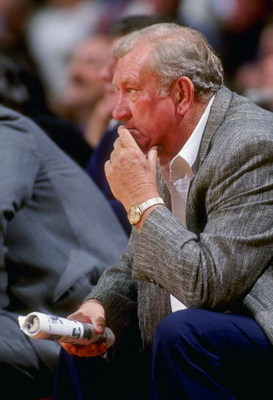 Don "The Bear" Haskins, credited with helping break color barriers in college sports in 1966 when he used five black starters to win a national basketball title for Texas Western, died on September 7. He was 78.
In his time at Texas Western (now UTEP), he compiled a 719–353 record, with only five losing seasons. He won 14 Western Athletic Conference championships, four WAC tournament titles, had fourteen NCAA tournament berths and made seven trips to the NIT. Haskins led UTEP to seventeen 20-plus win seasons and served as an assistant Olympic team coach in 1972.
He was enshrined into the Naismith Memorial Basketball Hall of Fame in 1997 as a basketball coach. But it was the 1966 season when his team won the NCAA Men's Division I Basketball Championship over the Kentucky Wildcats, coached by coaching great Adolph Rupp.
Jim McKay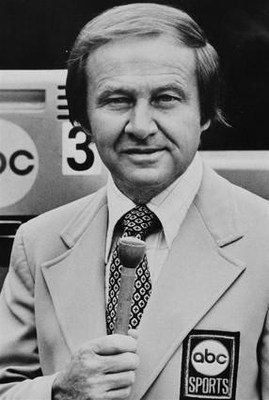 Legendary sportscaster Jim McKay, died on June 7, 2008. He was 86. McKay was one of ABC's best sports broadcasters. His assignments included many Olympic games, ABC'S Wide World of Sports, and more.
However, it was his words to the nation during the Munich massacre at the 1972 Summer Olympics, that McKay will be forever known for.
"When I was a kid my father used to say 'Our greatest hopes and our worst fears are seldom realized.' Our worst fears have been realized tonight. They have now said there were eleven hostages; two were killed in their rooms yesterday morning, nine were killed at the airport tonight. They're all gone."
Keep Reading