NHL Free Agency: 20 Best Players That Will Be in High Demand Next Summer
Jeff Gross/Getty Images
2012 NHL Free Agency is not as far off as it may seem. In fact, for some teams it cannot come soon enough.
A quarter of the season is in the books, and a good chunk of the NHL is already ready to write off the playoffs.
A solid crop of free agents is on the horizon, however, ready to provide instant help to those teams that need it.
Let's take a look at the 20 best free agents that will be in high demand on July 1, 2012.
Ales Hemsky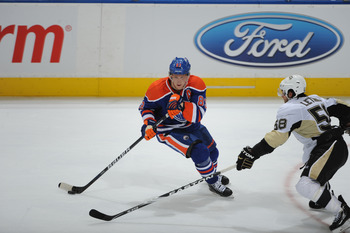 Dale MacMillan/Getty Images
Ales Hemsky has long been the subject of trade talks in Edmonton, but he has actually been a reasonably productive player for the Oilers during his career.
The problem is the team is molding their young core, and it is not clear if Hemsky is going to be a part of it. Edmonton may elect to let him hit the open market.
Shane Doan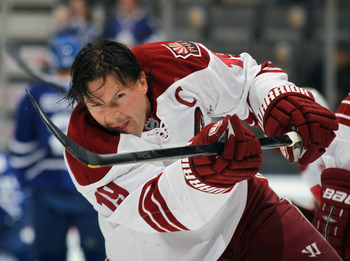 Bruce Bennett/Getty Images
Shane Doan has spent his entire career in the same organization, but given the current state of that organization, he would be wise to test the open market this offseason.
Doan is still capable of 60 points and would be a welcome addition to any NHL roster.
Matt Carle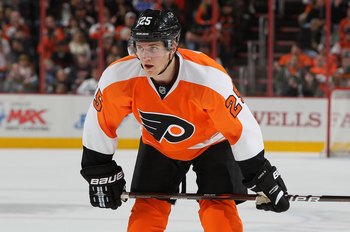 Jim McIsaac/Getty Images
Matt Carle is a talented puck-moving defenseman for the Philadelphia Flyers. He has had an up and down past couple of seasons, so it's unclear whether or not Paul Holmgren is going to make the effort to fit his contract under the crowded cap in Philly.
Carey Price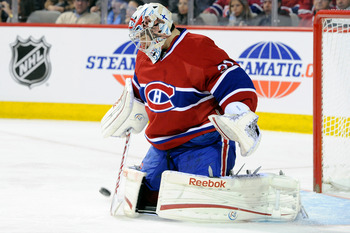 Richard Wolowicz/Getty Images
Carey Price has established himself as a rising star at the goaltender position. The Montreal Canadiens are going to have to figure out his contract situation this offseason, however, as Price will be a restricted free agent.
P.K. Subban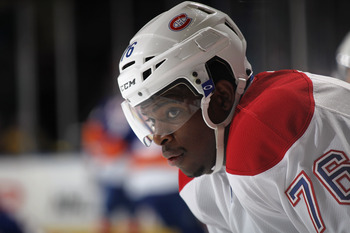 Bruce Bennett/Getty Images
The Montreal Canadiens will also have to deal with the restricted free agency of P.K. Subban, a stud young defenseman that is still developing. The Habs have some work to do if they hope to keep the sturdy backend of their roster in tact.
Mike Green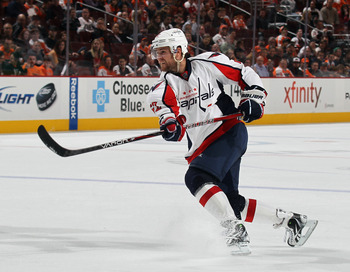 Bruce Bennett/Getty Images
Mike Green has been an injury prone but highly productive defenseman over the past few seasons with the Washington Capitals. He probably won't be in line for much of a raise on his already hefty salary.
Cory Schneider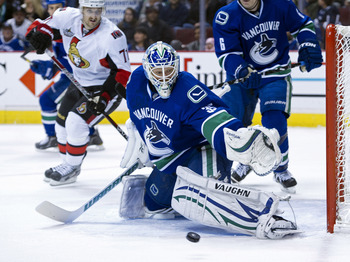 Rich Lam/Getty Images
Cory Schneider is one of the prized jewels of the 2012 NHL Free Agent Class. He has been stuck behind Roberto Luongo in Vancouver, but when given the chance to play, Schneider has shined. The former Boston College standout will be a restricted free agent this summer, so he should be in for a nice raise.
Ryan Suter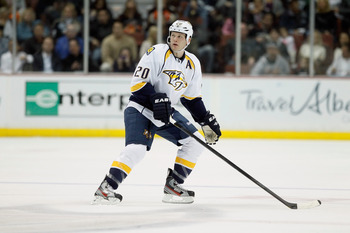 Jeff Gross/Getty Images
The Nashville Predators are going to have to decide how willing they are to open up their checkbooks this offseason. They have already resigned Pekka Rinne, but Ryan Suter is another integral part of their defensive core. He will be an unrestricted free agent in July.
Shea Weber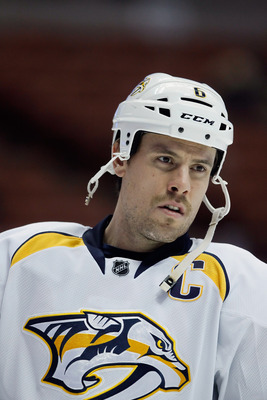 Jeff Gross/Getty Images
After being awarded a record $7.5 million in arbitration last offseason, Shea Weber will once again be a restricted free agent in 2012. Something tells me the Predators won't be able to keep both Weber and Suter.
David Krejci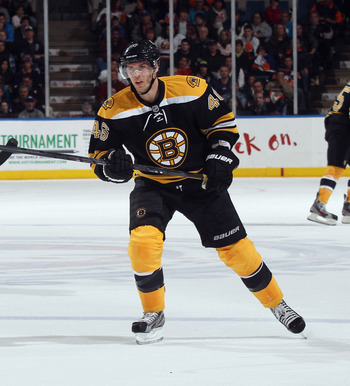 Bruce Bennett/Getty Images
The leading scorer of the 2011 NHL Playoffs, David Krejci, is set to hit restricted free agency this offseason. He may see a slight increase on his $3.75 million salary.
Tuukka Rask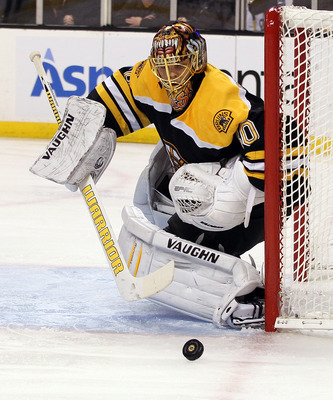 Jim Rogash/Getty Images
One of the most underrated goaltenders in the entire NHL, Tuukka Rask has gotten stuck in the shadow of Tim Thomas in Boston, leaving many to forget how he burst onto the scene just a year earlier.
Boston would be foolish to let him slip away in restricted free agency or otherwise.
Victor Hedman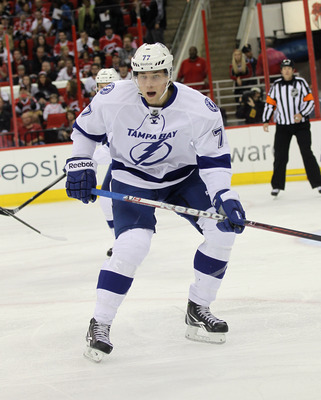 Bruce Bennett/Getty Images
Victor Hedman has already established himself as a player the Lightning can build their defense around. I think he deserves a significant increase on his $3.5 million cap hit when he hits restricted free agency this offseason.
Matt Duchene
Doug Pensinger/Getty Images
The Colorado Avalanche definitely value Matt Duchene as one of the main pieces of their rebuilding project, so it would be a surprise if he found a new home this offseason.
Evander Kane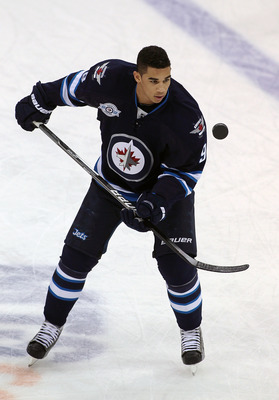 Marianne Helm/Getty Images
Evander Kane has been one of the few bright spots for the Winnipeg Jets this season. He will be a restricted free agent next summer, but the Jets would be wise to get his contract figured out over the summer.
Kris Versteeg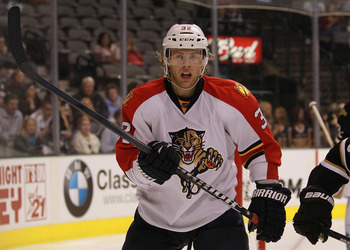 Ronald Martinez/Getty Images
The Florida Panthers just traded for Kris Verteeg this past offseason, but they will have to extend his contract if they hope to retain his services beyond the 2011-2012 season.
James Neal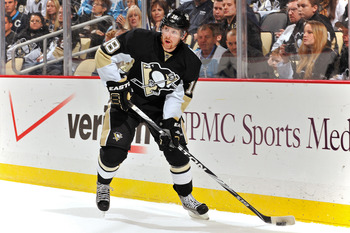 Jamie Sabau/Getty Images
James Neal has had a monster start to the season in Sidney Crosby's absence. Just in time for him to hit restricted free agency, too.
Tomas Vokoun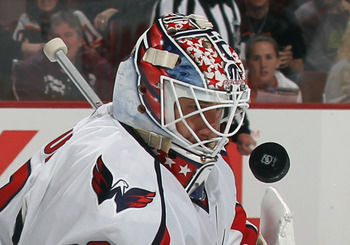 Bruce Bennett/Getty Images
Tomas Vokoun signed a one-year contract with the Washington Capitals to sure up their goaltending situation, and so far, he has not disappointed. He is still very solid between the pipes and could be in for a more high-priced short term deal next offseason.
John Carlson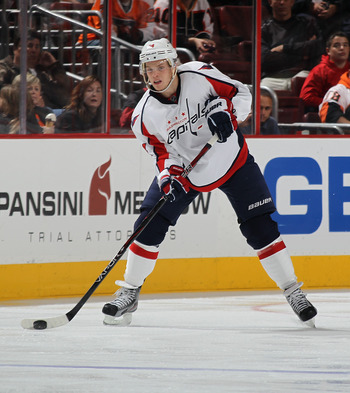 Bruce Bennett/Getty Images
John Carlson barely warrants mention because he is likely to be resigned by the Washington Capitals in restricted free agency. However, he warrants mention as a stud young defenseman.
Erik Karlsson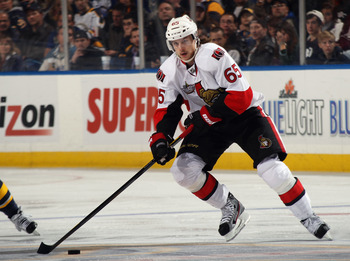 Bruce Bennett/Getty Images
The days of Erik Karlsson being one of the biggest bargains in all of hockey are coming to an end. The 21-year-old defenseman is nearing the elite category but will be a restricted free agent after this season, forcing the Senators to significantly increase his salary.
Alexander Semin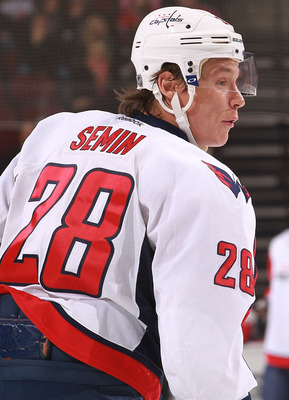 Nick Laham/Getty Images
Alexander Semin may not make it to free agency as a Washington Capital, but the Russian goalscorer's contract does expire after this season.
Keep Reading