English Premier League Transfer Rumours: 10 Teams That Have Most Work to Do
Chris Brunskill/Getty Images
As the January transfer window quickly approaches, English Premier League teams will be plotting how to best use that time to improve their squads.
Nearly a third of the way into the season now, we can gauge which teams most need improvement in order to reach their goals.
This is a list of 10 EPL teams that have the most work to do, broken down into three parts.
There are the big market teams who are pushing for a place in Europe, the projected mid-table teams that are languishing in the bottom half and the relegation zone teams, none of which are newly promoted.
Chelsea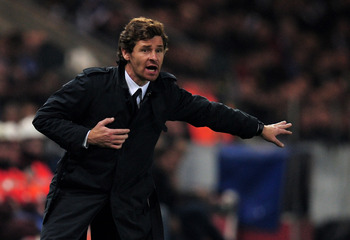 Jamie McDonald/Getty Images
It has been a tough start to life in the English Premier League for new Chelsea manager Andre Villas-Boas.
The Blues have had a mediocre start to the season (by their standards) and sit in fifth place after 12 games.
The two Manchester clubs are quickly getting away on them, and they will need to find form quickly if they are to stay in the title hunt.
Chelsea are still averaging over two goals per game but have leaked 17 goals in defence, which is fifth-worst in the league. That is becoming a bit of a concern.
Liverpool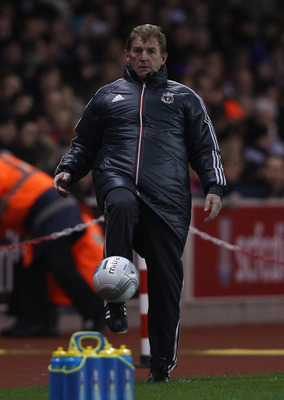 Clive Brunskill/Getty Images
Liverpool have looked like a title contender at times this season, but they need to work on their consistency.
A decent start to the season has them in sixth place, largely thanks to their rock-solid defence.
The Reds have the equal best defensive record in the league, conceding just 11 goals in 12 games, but it is up front where they need help.
They have scored just 16 goals this season and could do with adding another creative player or clinical finisher.
Arsenal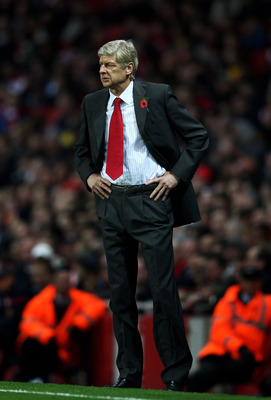 Julian Finney/Getty Images
Arsenal have been in great touch in recent weeks. After a poor start to the season, they have lifted themselves up to seventh place in the English Premier League.
The Gunners are averaging more than two goals a game, which is good. However, all of their attacking play seems to be on the shoulders of Robin van Persie, and he could use some help.
Also, Arsenal have the fourth-worst defensive record in the league, conceding 22 goals in 12 games, which is behind only the three teams in the relegation zone.
To be fair, a large chunk of that did come in Arsenal's 8-2 loss to Manchester United in August, and they are now also able to call on key central defender Thomas Vermaelen, who is back from injury.
Everton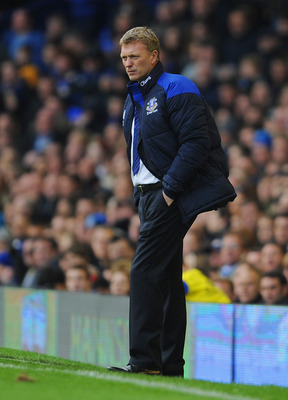 Michael Regan/Getty Images
Everton have had a mixed start to their 2011-12 campaign.
They are currently in 12th place, which is well below where this ambitious squad planned to be.
The Toffees have been consistently pushing for European football in recent years and will need to turn their form around quickly if they are to do that again.
Their defense has been okay, but it is on attack where they could use some help. They have scored just 13 times in 11 games.
Stoke City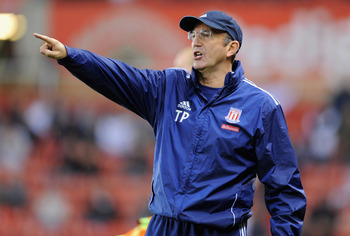 Michael Regan/Getty Images
Stoke City is currently languishing in 14th place in the English Premier League.
They have fashioned a respectable record for themselves since returning to the top flight in 2008, but have failed to get much going this season.
Their usually stubborn defense has let in 22 goals already, and they are lacking goals of their own, sharing the equal worst goal scoring record in the EPL.
The Potters have invested heavily in their squad, but they could do with adding some more creative flair in midfield to spark them.
Sunderland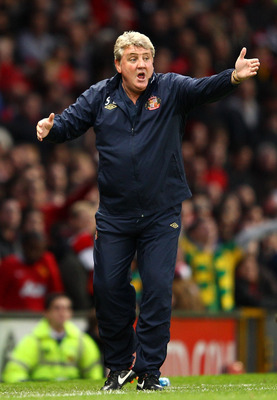 Richard Heathcote/Getty Images
Another team sitting in the wrong half of the table is Sunderland.
After a solid 10th-place finish last year, the Black Cats are currently in 15th, just two points outside the relegation zone.
Their defense has been solid and has one of the better records in the EPL, but they are another team that could use some help on attack, having scored just 14 goals in 12 games.
Sunderland's top goal scorer this season is a midfielder, which suggests they could use some more firepower up front.
Fulham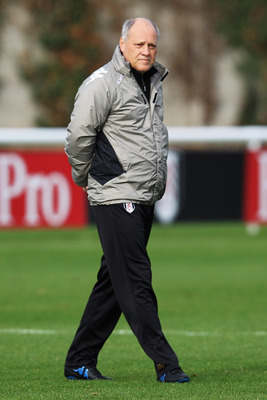 Dean Mouhtaropoulos/Getty Images
Fulham had a good 2010-11 campaign but have failed to build on that so far this season.
They finished 8th last season but are currently on the brink of the relegation zone.
The Cottagers are similar to Sunderland in that neither their attack nor their defence is particularly bad, but they just aren't winning many games.
They have a decent first 11 but could use some depth in all areas.
Bolton Wanderers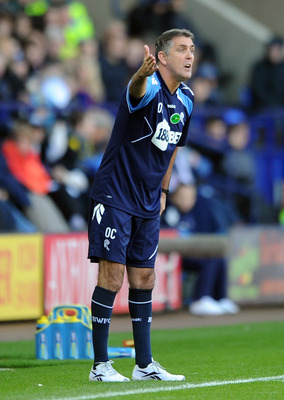 Chris Brunskill/Getty Images
You can't say Bolton games this year haven't been entertaining.
The Trotters have scored 19 goals in 12 games, which is the sixth-best in the EPL. They have also conceded the most goals in the EPL—a whopping 29, at an average of 2.4 per game.
They are now in the relegation zone and need to turn around their form as soon as possible.
That could come in the January transfer window, where they should look to add some quality to their defense and midfield.
Blackburn Rovers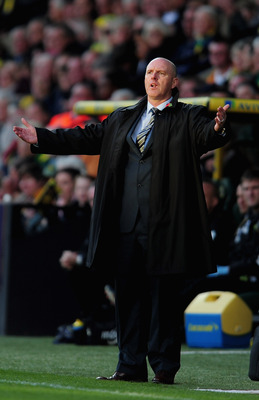 Jamie McDonald/Getty Images
Blackburn Rovers have been struggling for a couple of seasons now.
They were in a relegation fight last season and are quickly on their way to another one, currently sitting in 19th place.
Blackburn has scored 16 goals, which isn't too bad. But their defense is the second-worst in the EPL—letting in 27 goals already.
They need to shake up their squad in January before it is too late, and like Bolton, they could use help on defense and in the midfield.
Wigan Athletic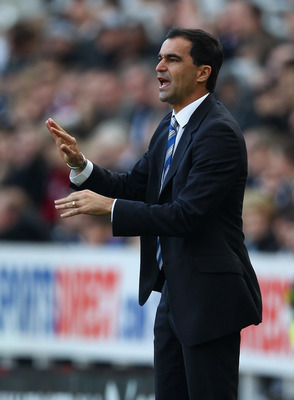 Clive Brunskill/Getty Images
Wigan Athletic have flirted with relegation the past couple of seasons, and this is looking likely to be the season they finally drop down a division.
Dead last in the EPL with just six points, the Latics have scored just 10 goals and conceded 23.
They need help all over the park and will be hanging out for the January transfer window to make some signings to hopefully turn things around.
Keep Reading