NFL Predictions: 10 Scenarios in Which Aaron Rodgers Fails to Win NFL MVP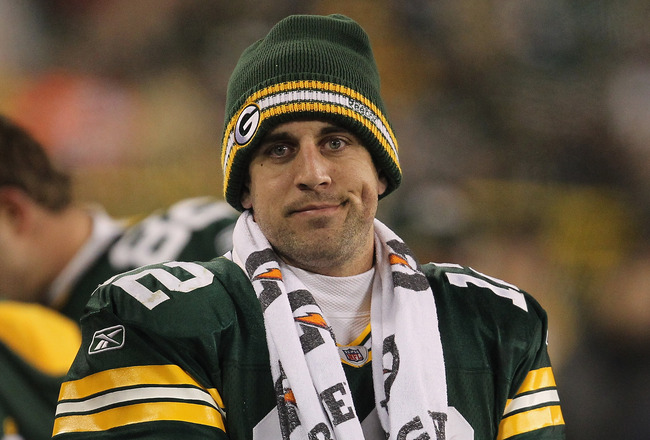 Jonathan Daniel/Getty Images
Aaron Rodgers is having a decent season by most standards. The Most Valuable Player Award is an attainable goal, but there are multiple realistic scenarios the could result in another player winning it.
To be fair, there have been quite a few incredible quarterbacking performances this year. Rodgers is joined by Tom Brady and Drew Brees as possible candidates to break Dan Marino's single-season passing yardage record.
Some of the theories on the following slides will require you to indulge your imagination. Yet that doesn't mean that they are completely outside the realm of possibility.
Just slightly.
Aaron Nagler's Man-Crush Inspires Him to Reenact Stephen King's "Misery"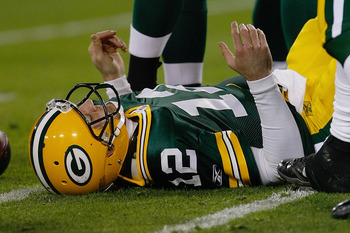 Scott Boehm/Getty Images
Aaron Nagler's love of the Green Bay Packers is best exemplified by his dedicated work to CheeseheadTV.com. Appropriately, a main topic of interest is Aaron Rodgers.
Nagler has made a submission as a guest columnist for Bleacher Report. It is a well-written and spirited ballad that trumpets Rodgers as the best player on the planet.
His timeline is generally entertaining and contains astute analysis. Not surprisingly, one can set their clock by his Rodgers references.
In no way is this meant to infer that Mr. Nagler would commit any actual crime. Only that he may occasionally daydream about catching passes in the local park—just him and Aaron.
Drew Brees May Fill the Void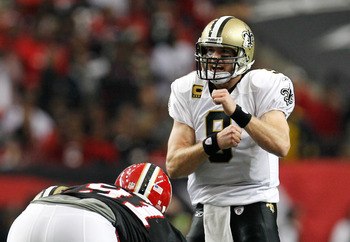 Kevin C. Cox/Getty Images
With Aaron Rodgers' previously explained "absence," there will be an opening at the top of the quarterback hierarchy. New Orleans Saints quarterback Drew Brees is having a historic season and actually has more passing yards than Rodgers.
The Saints are in their now-annual hunt for the NFC South title with Brees leading the way. Similarly to Rodgers, his MVP-caliber play helps cover-up a mediocre defense.
If Brees breaks Dan Marino's record, there will at least be a semblance of an argument for Brees due to his team's complete reliance on his arm.
The Mayans Weren't Completely Wrong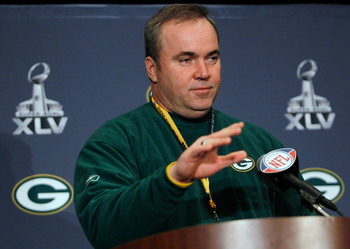 Tom Pennington/Getty Images
The Mayan Calender supposedly terminates on December 21, 2012. Considering there's no one around who was personal knowledge of the calender's creation, it is feasible that the calculation was one year off.
Green Bay Packers head coach Mike McCarthy probably doesn't believe in such things. Even if he did, the guarded coach wouldn't tell the media or you about it anyways.
Matt Forte Is the Most Important Chicago Bear Remaining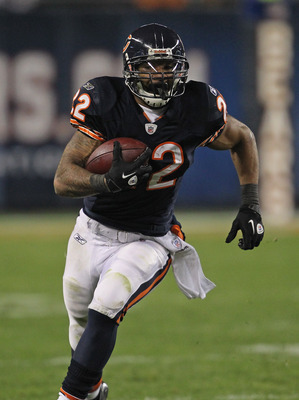 Jonathan Daniel/Getty Images
Jay Cutler's injury means the Chicago Bears will have to lean on Matt Forte even more. Forte already accounts for 79% of Chicago's rushing yardage.
In addition, he has almost twice as many receptions as Johnny Knox, the Bears' second-leading receiver.
There isn't much difficulty in arguing that Matt Forte is one of the most valuable players in the league. If he can carry the Bears to the playoffs as their sole offensive weapon, it is worth noting that the award doesn't go to the most "outstanding" player but the most valuable.
Roger Goodell Makes an Example of Aaron Rodgers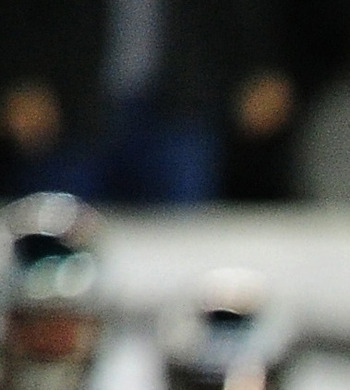 Scott Cunningham/Getty Images
Chicago Bears wide receiver Earl Bennett has been engaged in a style-war with the NFL the past few weeks. He was fined $5,000 for donning bright orange cleats against the Philadelphia Eagles and another $10,000 for the same offense during the Detroit Lions game.
Last week, Bennett was informed that not only would he be fined $15,000 for wearing the shoes again but he would not be allowed on the field with them on.
Aaron Rodgers believes this to be an immense miscarriage of justice. In a show of solidarity, Rodgers valiantly sits out the rest of the season for refusing to remove his bright yellow cleats.
Tom Brady Goes Completely Brady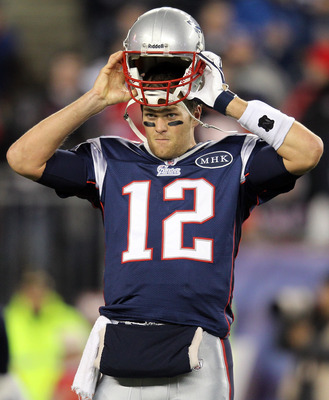 Jim Rogash/Getty Images
Tom Brady is the current record-holder for most touchdowns in a single-season and he is also on pace to break Dan Marino's record. It's obvious what he's capable of.
In order to overtake Aaron Rodgers in the MVP race, he must go absolutely nuts to secure a scant possibility of winning the award.
If he can match his 2007 output by throwing for for 25 touchdowns in the last seven games, there may actually be a legitimate race.
Aaron Rodgers Is Itching for a Real Challenge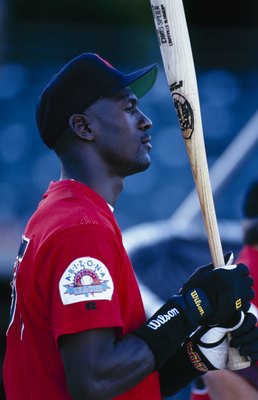 Jonathan Daniel/Getty Images
NFL defenses have yet to prove a challenge for the incomparable Aaron Rodgers. The Green Bay Packers are undefeated and Rodgers has thrown a grand total of four interceptions.
Rodgers is already winning all these games without the benefit of a great defense (although the defense is better than the stats indicate). It's safe to assume that he is getting bored.
Rodgers is a man motivated by challenges and he did play some baseball in high school.
The Birmingham Barons are always willing to give an athlete a shot...
Peyton Manning Makes His Case and Does It Well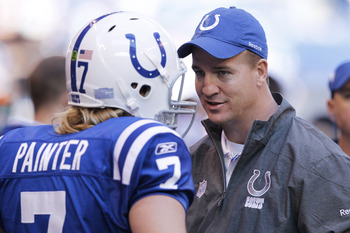 Joe Robbins/Getty Images
The MVP award is determined by a vote and voters tend to be humans who can be persuaded when the right tactics are utilized.
There is one player who has a ton of money and a lot of free time—Peyton Manning.
It can be argued that no one is as valuable to their team as Manning is to the Indianapolis Colts.The Colts have yet to win a game without him!
In a country where under-performing (or criminal) politicians are re-elected repeatedly, it isn't entirely impossible that Manning could be the MVP.
Harold Camping Finally Gets It Right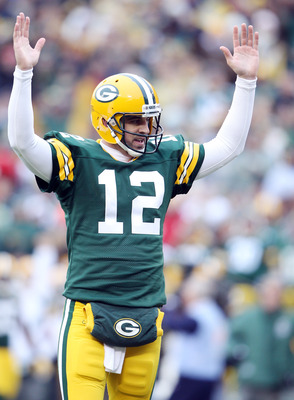 Elsa/Getty Images
Harold Camping is the leader of Family Radio. He previously wrote a book entitled 1994? which predicted that the world would end in the referenced year.
Last year, Camping predicted that the Rapture would occur on May 21, 2011. When that failed to materialize, the prognosticator mentioned that May 21st was only the beginning of a six-month trial for our souls.
While not aware of any current predictions, it appears likely that Mr. Camping believes the time is coming soon. There are still quite a few weeks left in the 2011 season.
NFL Goes Bankrupt!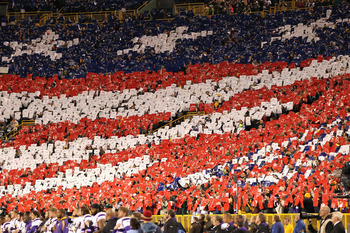 Jonathan Daniel/Getty Images
Americans have been dealing with a tough economy for some time now. The NFL just came off of a long lockout that included heated negotiations and legal proceedings.
It appears that fans have forgiven the owners and players for their "transgressions" but the honeymoon may not last forever. Considering the social movements of the past year, from the Arab Spring to Occupy Wall Street, fans may abruptly decide that their money could be better spent elsewhere...
Or Maybe, Just Mabye...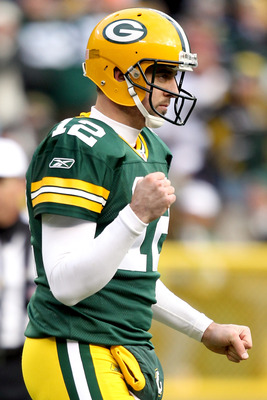 Matthew Stockman/Getty Images
The Green Bay QB wins the award.
Because it's gonna take a cruel act of the football gods to keep him from the hardware and they, like everyone else, seem to love Aaron Rodgers.
Keep Reading

Green Bay Packers: Like this team?