10 Celebrities Who Almost Became Professional Athletes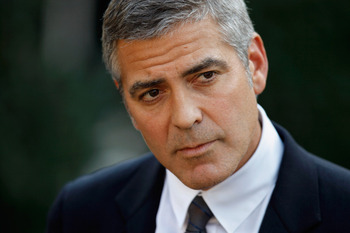 Many celebrities are multi-talented. They had an abundance of options for a career but chose the one they are now famous for.
This list features 10 star athletes who for some reason or another left their respective profession and became famous on a completely different route.
In order to be featured on this list, the celebrity must have had at least a tryout or practiced with a professional team, been drafted or signed by a professional team or had offers to play for a professional team.
If the celebrity was a standout high school or college athlete like Forest Whitaker (attended California State Polytechnic University on a football scholarship as a defensive tackle), Jamie Foxx (first quarterback to pass for 1,000 yards in a season at his high school) and Jim Caviezel (played college basketball for Bellevue as a point guard), but never received interest from a pro club, then they are not eligible for this list.
If the celebrity actually played games with a pro club like Carl Weathers ("Apollo Creed" played eight games for the Oakland Raiders and 18 for the BC Lions, all as a linebacker), then he was at one time a professional athlete and also does not qualify for this list.
It is interesting to think about where these celebrities would be right now if their careers as athletes would have panned out. Here's the list.
Dean Cain
Jamie Squire/Getty Images
Known for his portrayal of Superman on the TV show Lois & Clark, Cain accepted an athletic scholarship to Princeton University after high school, playing safety for the football team. He set an NCAA Division 1-AA record for most interceptions in a season with 12.
He signed with the Buffalo Bills immediately after graduating in 1988, but a knee injury suffered during training camp ended his football career.
John Amos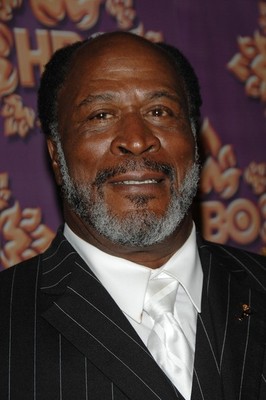 Best known for his roles of James Evans, Sr. on Good Times and Gordy Howard on The Mary Tyler Moore Show, Amos attended Colorado State University and played for the Rams football team.
He would go on to sign free agent contracts with both the Denver Broncos and the Kansas City Chiefs in the '60s, but both stints did not last long as Amos did not perform up to team standards.
Ed O'Neill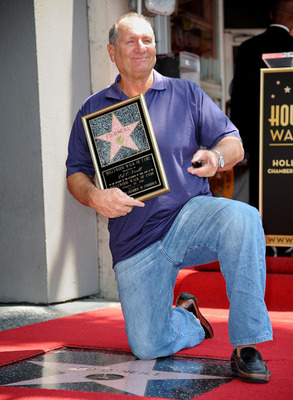 Famously known for his role of Al Bundy on the TV series Married...With Children and more recently for his role of Jay Pritchett on Modern Family, this Emmy and Golden Globe-nominated actor attended Ohio University on a football scholarship, but later transferred to Youngstown State where he was a defensive lineman.
He was signed by the Pittsburgh Steelers in 1969 but was cut during training camp.
Lou Ferrigno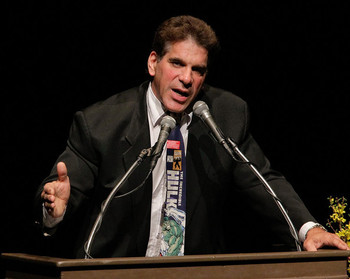 The actor and former professional bodybuilder gained fame in the late 1970s for his role as the Hulk in the popular TV show The Incredible Hulk. But before becoming a successful actor, Ferrigno tried his luck at football.
The 6-foot-5, 300-pound bodybuilder tried out with the New York Jets in 1976. After being told that he needed more experience, he joined the Toronto Argonauts of the Canadian Football League as a linebacker.
Ferrigno spent about a month with the team before being released because, ironically, he was not mean enough to tackle opposing players.
Lee Majors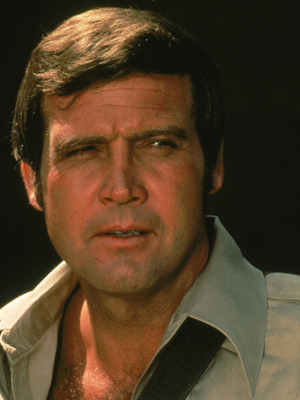 Best known for playing the title role in The Six Million Dollar Man TV series, Majors attended Indiana University on a football scholarship, but due to a back injury suffered in high school, he was not able to play at Indiana.
He transferred to Eastern Kentucky University after his back healed and played college football there before being offered a tryout with the St. Louis Cardinals NFL team during his final year of university.
Majors turned down the offer because he didn't believe he was physically able and decided to embark on an acting career.
Kurt Russell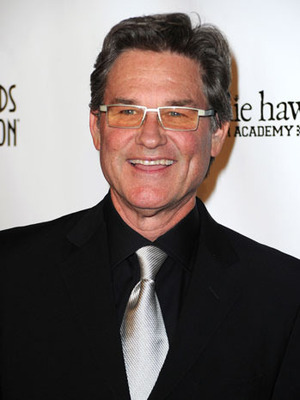 The actor who has starred in such films as The Thing, Big Trouble in Little China and Miracle was a star baseball player and was signed by the California Angels in 1971.
The second baseman played for four of the Angels' minor league affiliates and was named a league All-Star in his first year.
Russell was a shoe-in to be called up after leading the Texas League in hitting in 1973 with a .563 batting average in his first 16 at bats. But in June of that year, he tore his rotator cuff in a collision at second base, ending his baseball career.
Gerald Ford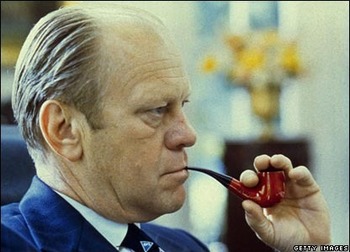 The 38th president of the United States was a sensational athlete and played college football as a center and linebacker for the University of Michigan.
Ford helped the team to back-to-back undefeated seasons and national titles in 1932 and 1933 and in 1934 became the only future president to tackle a future Heisman Trophy winner when he brought running back Jay Berwanger to the ground.
He also became the only future president to play against a professional football team, when as part of the 1935 Collegiate All-Star team, Ford played an exhibition game against the Chicago Bears at Soldier Field.
After graduation, Ford received offers from the Detroit Lions and the Green Bay Packers to play in the NFL, but denied them both and instead chose to further his education at Yale.
Burt Reynolds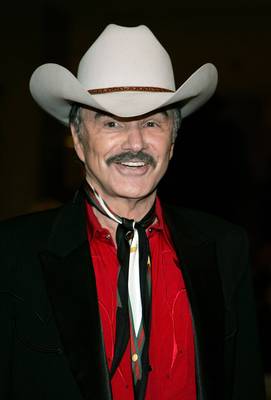 One of the most well-known actors in American history, Reynolds was an all-star high school fullback and earned a football scholarship to Florida State University.
Reynolds played running back for Florida State in 1954 and had already drawn the attention of the Baltimore Colts, who reserved a place for him in their training program for when he was finished at FSU.
Reynolds was involved in a car accident mid-season, ending his dream of becoming a pro football player.
Dwayne "The Rock" Johnson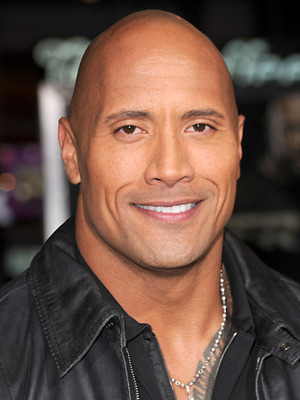 The actor and professional wrestler was a great all-around athlete who accepted a full football scholarship to the University of Miami. As a defensive tackle, Johnson was part of the Hurricanes' 1991 national championship team.
When a knee injury occurred during his senior year, The Rock was sidelined and replaced by future NFL star Warren Sapp.
After university, Johnson was passed over by the NFL due to nagging injuries, so he instead signed with the Calgary Stampeders of the Canadian Football League in 1995.
He was assigned to the practice roster before being released two months into the season.
George Clooney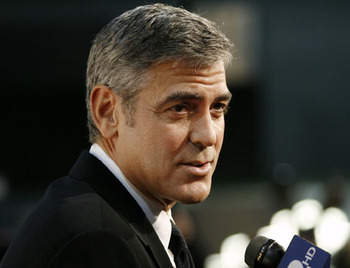 The Academy Award-winning actor was a star baseball player in high school and was offered a tryout with the Cincinnati Reds in 1977.
Clooney accepted but did not make it past the first round of player cuts.
Keep Reading