The 20 Most Exotic Hotties in Sports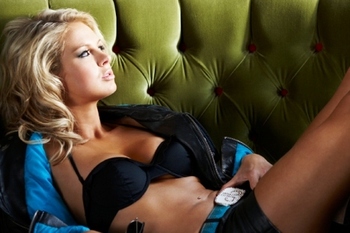 The sky is blue, the grass is green, and the sun is yellow. These are facts. They can not be disputed much like beautiful women from exotic countries. It is a known fact that the world's most beautiful women arose from countries such as Brazil, Spain, or Argentina.
For example, think of five supermodels you would love to date. Now, where are they from? I will bet you a monopoly dollar that four or more of them are from an exotic country like Venezuela, Brazil, Spain, Argentina, Paraguay, or Australia.
Before you head off to start Googling, I am talking about the kind that requires a computer, you should catch this list of the hottest athletic exotic hotties.
20. Mandy Minella: Luxembourg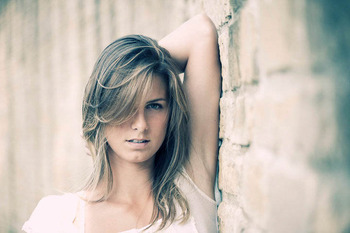 Luxembourg might not be the most exotic country in the world, located in the heart of Europe, but it is closer than you think. With a population of only 500,000 and a total area of 2,586km, Luxembourg is one of the smallest countries in the world.
Mandy Minella, one of the 500,000 people in Luxembourg, needs to be noticed. She is a beautiful tennis player about to hit the next level. Keep your eyes peeled for this little hottie.
19. Kate Hollywood: Australia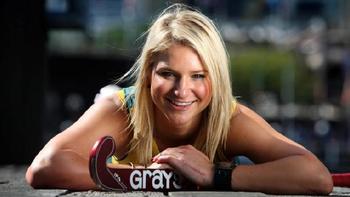 Kate Hollywood hails from the wonderful land of Australia. Her name depicts a different lifestyle than those of the land down under but she is as true to her home as anyone before her.
Kate is a field hockey player, with such honors as playing for the Australian national team in the 2008 Summer Olympics in Bejing. She will be back for 2012, and this time we will already know who she is. So be watching.
18. Maria Antonelli: Brazil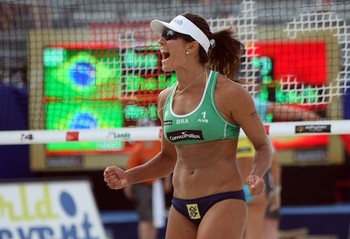 Beach volleyball is a sport unlike any other. The rules are simple, the women are hot, and the sport requires the fit athletes to wear bikinis while they play.
Does it get much greater than that folks? It would only get better if they tossed out $100 dollar bills while Led Zeppelin covers Beatles music.
17. Milene Domingues: Brazil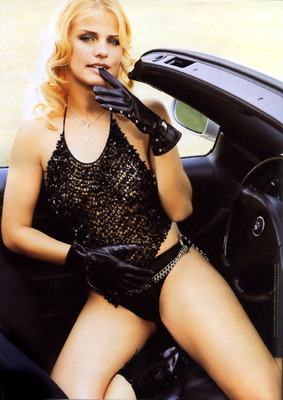 After looking at Milene Domingues, what do you think she is good at? If you guessed ball juggling, you are correct.
This beautiful Brazilian soccer star holds the record for ball juggling with 55,198 touches without dropping the ball. That is using just her feet too. I could not do that with four feet, let alone two.
16. Tatiana Grigorieva: Australia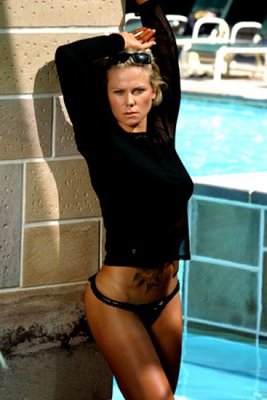 I know what you are thinking and yes, that is the retired Australian pole vaulter Tatiana Grigorieva.
It is hard to follow a sport where women wear practically nothing and use a giant pole to jump over a bar. I tried watching it but it invites to many "that's what she said" jokes, so I had to turn it off.
15. Gabriella Sabatini: Argentina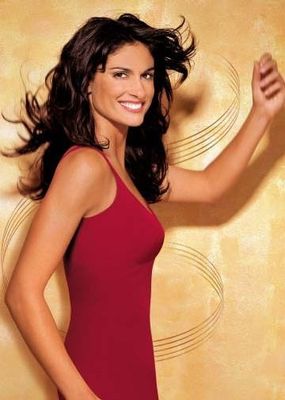 The name Gabriella Sabatini probably sounds familiar to most fans of tennis. Gabriella is a former Argentinian tennis player that was more prominent between 1987-1995. She even won the 1988 Wimbledon Championships.
The biggest number from her career is still, and will always be, her career singles record. She finished with a 632-189 record. That is great for any woman not named Steffi Graff or Chris Evert.
14. Fabiana Murer: Brazil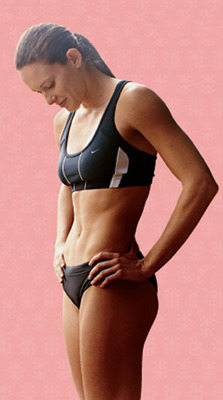 Brazil is known for many things but the number one reason we love Brazil will always be the women. I do not know how or why, but Brazil continues to provide the world with the hottest of the hot.
Fabiana Murer is just another one of the many. This pole vaulter will be easily visible at the 2012 Summer Olympics, so be ready to DVR it.
13. Beatriz Recari: Spain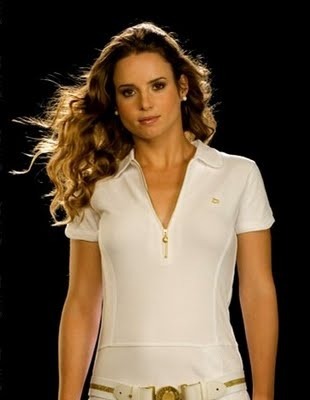 Beatriz Recari has only won once in her professional golfing career but she still garners attention. Since joining the LPGA tour in 2010, her beautiful figure has been followed around more than the President.
I am beginning to find excuses for watching women's golf. These ladies are giving us a great reason.
12. Luciana Aymar: Argentina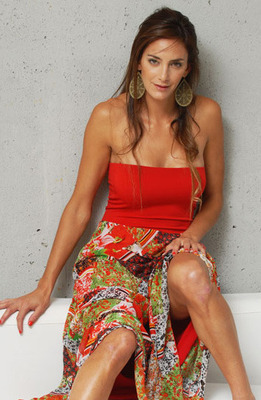 If field hockey was a sport that no one imagined a beautiful woman could play, imagine no more. Luciana Aymar is an Argentine field hockey star. She was named the IHFW (International Hockey Federation of the World) Player of the Year seven times.
If she could teach me a thing or two about field hockey, I might even try to play it someday. If I can remember anything she teaches me.
11. Rita Dravucz: Hungary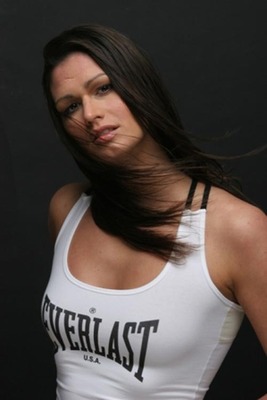 Hungary is usually not on a list of the most exotic countries in the world. In fact, the most exotic thing about Hungary is that they invented the Rubik's cube.
Rita Dravucz makes the list because, as a water polo expert, she makes Hungary exotic. Her beauty and sex appeal can turn a country into a tourist attraction. I already booked my trip to visit her hometown. She might have a sister or something.
10. Leryn Franco: Paraguay
Before 2008, during the Bejing Olympics, the entire world was introduced to Leryn Franco when she tossed a javelin for her country, Paraguay. She finished 51st at the Olympics but her fame skyrocketed following 2008.
She has been named to countless lists, including a few right here on Bleacher Report, as one of the hottest female athletes on the planet. She might not make any more Olympic games but she will certainly make more lists of sexy people.
9. Stephanie Rice: Austrailia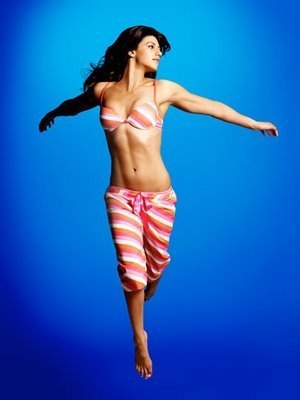 In Australia, the people are tougher, the water is scarce, and the heat is worse than Louisiana in July. But there is always the one thing we love to see, beautiful women.
Stephanie Rice, Australian swimmer, will be at the 2012 Summer Olympics after dominating the 2008 games in Bejing, where she won three gold medals.
She is the female version of Michael Phelps except her body has two more wind resistant parts that we all love to look at.
8. Gisela Dulko: Argentina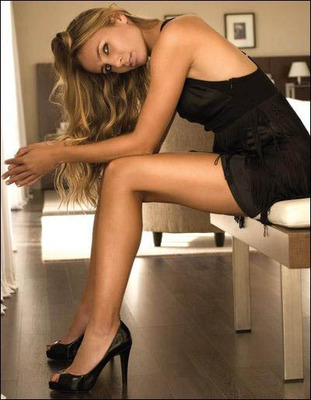 Gisela Dulko is a professional Argentine tennis star. She does not work alone, being ranked number four on the world rankings for doubles.
If she was looking for a new partner, I would love to put my hand in the hat. Of course, I might hurt her ranking a little bit, but it would still be awesome.
7. Juliana Veloso: Brazil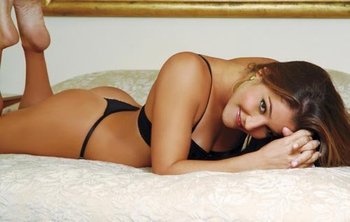 Although diving may look easy, it is not. It is one of the hardest sports to learn. It requires a high level of accuracy, skill, timing, and patience. You have to be able to jump into a pool, off a diving board or platform, and flip, twist, and turn but at the last second straighten yourself out and land with no splashing.
I tried to do this once but walked away with a belly flop bruise that covered my entire front side. Juliana Veloso, I salute you.
6. Anna Rawson: Australia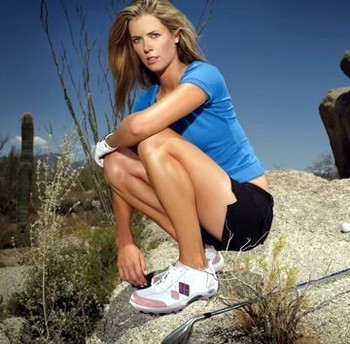 Anna Rawson is a professional golfer. She is also one of the tallest, sexiest females on the planet. When she steps on a golf course, it is like a runway show.
When she hits a ball into the rough, a line emerges to watch the fun unfold. She brings fans to a sport that is needing it much like Tiger Woods did to golf, except she does not sleep with prostitutes. Sorry Tiger, I try not to but I had no choice with that one.
5. Kyra Gracie: Brazil
Have you ever met someone that could kick your butt? Sure you have, we have all met that person at least once in our life.
But have you ever met a beautiful woman that could do the same? Kyra Gracie could use her knowledge of Brazilian Jiu-Jitsu to pound on your head until it bleeds. She better be able to...her family invented the sport.
4. Ana Paula Mancino: Brazil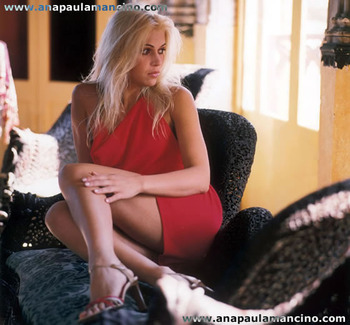 Ana Paula Mancino is an Italian volleyball player from Brazil. She went there to compete but no one knows why she had to go to Italy.
Does that make her half Italian, half Brazilian? That is a ridiculous combo.
3. Victoria Vanucci: Argentina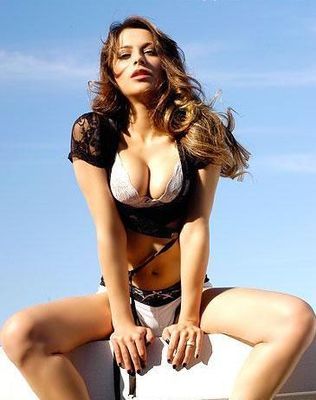 Thank goodness Victoria Vanucci had a serious back injury. Even though that is a bad thing to say, it made her quit tennis and focus on modelingsomething she would not have pursued if she was a professional tennis star.
Again, if not for Playboy convincing her to drop her top, she would be a struggling model and a tennis player with a bad back. Thanks to Hugh Hefner and back injuries for this jewel.
2. Sophie Horn: England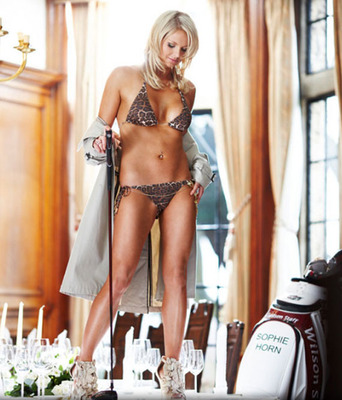 Even though England may not exactly be exotic, Sophie's incredibly hot accent puts her on my list. And who says England isn't exotic?
Sophie is a personal trainer and is not too bad a golfer either. It is rare to see a model/fitness guru/professional golfer. Sophie is the only one of her kind. In more ways than one.
1. Bia and Branca Feres: Brazil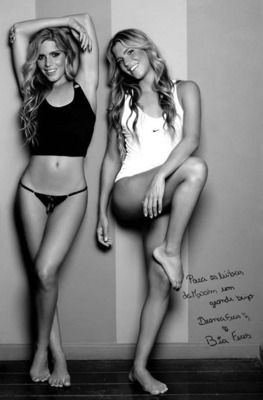 If you read any of my previous posts, then you are familiar with the hot twins from Brazil. For those of you who are new to them, Bia and Branca Feres are twin sisters and former synchronized swimmers from Brazil. There, all caught up?
Why are they in the top spot? Well, until another set of athletic twins surface, they will dominate this category. Think about it, there are two of them!
Keep Reading