2008 Carolina Panthers Review: The Year in Pictures
The Carolina Panthers have had an amazing season so far.
The Panthers are in the playoff hunt and looking to take the NFC's No. 1 seed with a win over the NY Giants on Sunday Night Football. As they gear up to travel to New York to take on the Giants, we'll take a look back at the 2008 Carolina Panthers season so far...
Week 1 Carolina Panthers @ San Diego Chargers W 26-24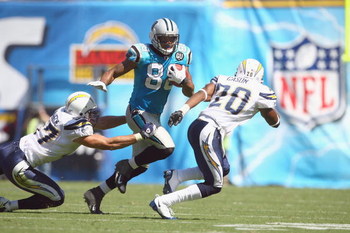 Delhomme connects with Rosario in final second to lift Panthers over Chargers!
Week 2 Carolina Panthers v/s Chicago Bears W 20-17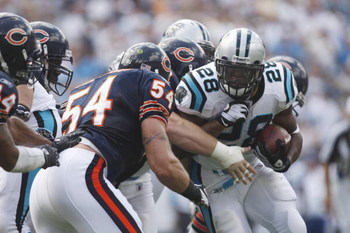 Panthers RB Stewart leads second-half comeback past Bears.
Week 3 Carolina Panthers @ Minnesota Vikings L 10-20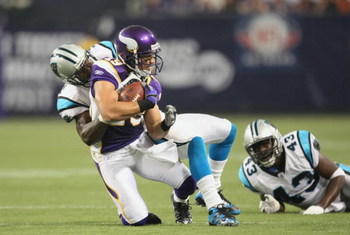 Frerotte steps in at QB, helps Vikings top Panthers
Week 4 Carolina Panthers v/s Atlanta Falcons W 24-9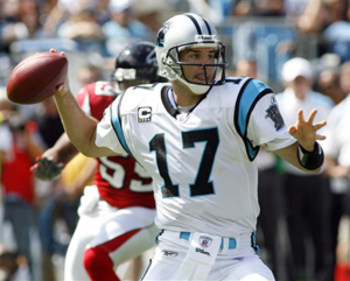 Delhomme throws two TDs to lead Panthers to win
Week 5 Carolina Panthers v/s Kansas City Chiefs W 34-0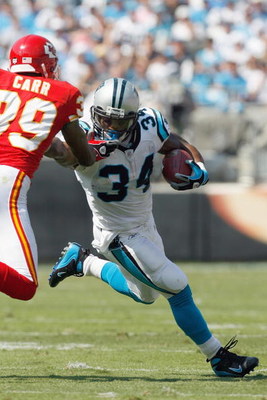 Williams runs rampant as Panthers pummel Chiefs!
Week 6 Carolina Panthers @ Tampa Bay Buccaneers L 3-27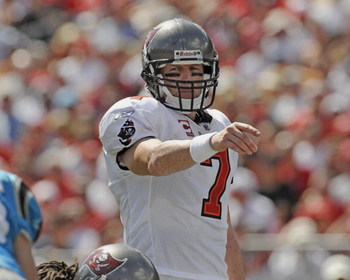 Garcia leads Bucs past Panthers in first start since season opener!
Week 7 Carolina Panthers v/s New Orleans Saints W 30-7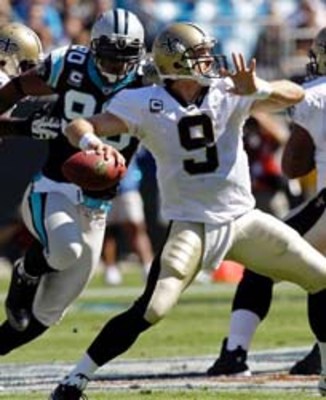 Delhomme, Panthers rebound with romp of Saints!
Week 8 Carolina Panthers v/s Arizona Cardinals W 27-23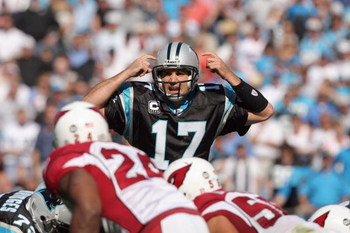 Delhomme leads Panthers' comeback vs. Cards!
Week 9 Carolina Panthers Bye Week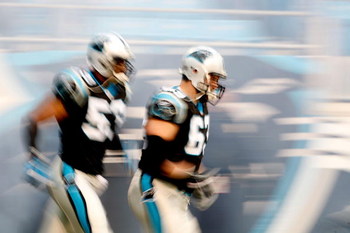 The Panthers get a much deserved rest after starting the 2008 season, 6-2.
Week 10 Carolina Panthers @ Oakland Raiders W 17-6
Delhomme's worst still good enough to top Raiders!
Week 11 Carolina Panthers v/s Detroit Lions W 31-22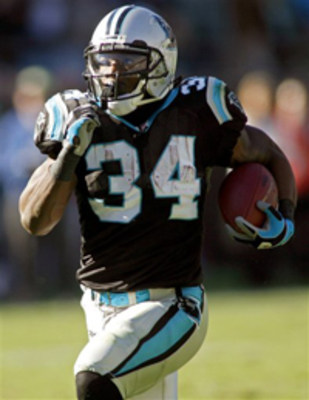 Williams-Stewart duo rush Panthers to a team-record day, 264 rushing yards.
Week 12 Carolina Panthers @ Atlanta Falcons L 28-45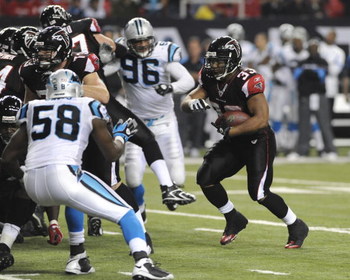 Turner's four rushing TDs carry Falcons past Panthers.
Week 13 Carolina Panthers @ Green Bay Packers W 35-31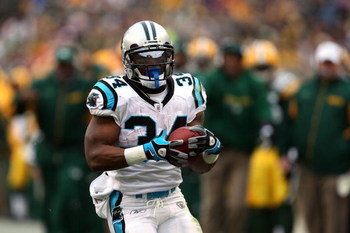 Williams' fourth TD caps Panthers' rally past Pack.
Week 14 Carolina Panthers v/s Tampa Bay Buccaneers W 38-23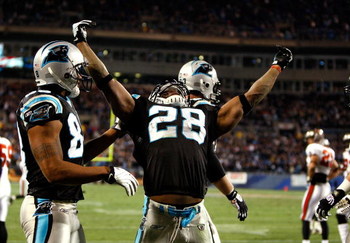 Panthers run over Bucs to take control of NFC South on Monday Night Football.
Week 15 Carolina Panthers v/s Denver Broncos W 30-10
Panthers dump Broncos, finish perfect at home!
Keep Reading

Carolina Panthers: Like this team?