10 Best Basketball Gifts for the Holidays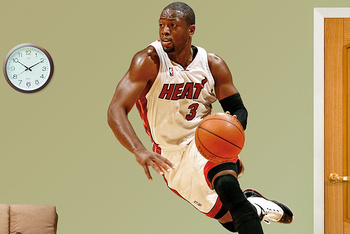 Thanks to the NBA lockout, basketball fans were expected to have a less jolly than normal holidays. After months of negotiations failed to result in a new deal, the season is finally set to start on December 25th.
If you have someone in your life who was a distraught mess over the lockout, consider hooking them up with a basketball related gift that will ease their pain as the season finally begins.
Here are 10 of the best basketball gifts for the holidays.
Mini Basketball Hoop
Consider upgrading that garbage can basketball hoop in favor of the real thing.
A mini basketball hoop is great for a child's bedroom, a dull office with a tolerant supervisor or any room in the house where idle time is wasted.
Click here to see this item.
College Hoops Tickets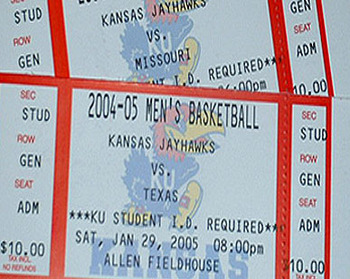 At least college kids don't have any power to shut down NCAA basketball.
College hoops is a more than serviceable alternative for suffering NBA fans. Consider picking up some tickets to a local NCAA basketball game; although some are easier to acquire than others.
Jordan Fly Wade iD Basketball Shoe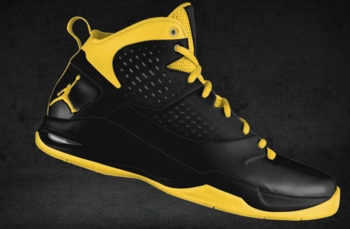 These are not your older brother's Air Jordans.
Nike's custom Jordan Fly Wade iD men's basketball shoes allow you to customize every detail of your shoes. The color, the laces, the custom tongue and collar iD and the midsole and sockliner can all be built to your exact specification.
Click here to see this item.
The "Dunk" Basketball Theme Liquor Flask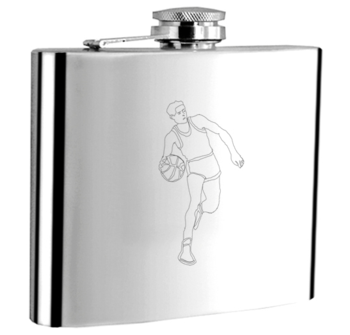 The "Dunk" basketball theme liquor flask has a man about to make a slam dunk, which will (they claim) will inspire you to shoot and make your goals. Can't argue that logic.
Click here to see this item.
Basketball Chair and Ottoman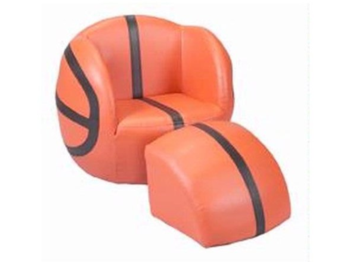 Looking for a gift for the mini basketball fan in your life?
If you're married, the wife will probably hate it, but children absolutely adore novelty furniture. Isn't being a child's favorite parent the most important thing anyway?
Click here to see this item.
Team Apparel
Picking up some team apparel is a can't-miss gift, assuming the person you're buying for is actually a sports fan.
Every NBA and NCAA team has an online store stocked with every logo-adorned product imaginable.
"The Book of Basketball" by Bill Simmons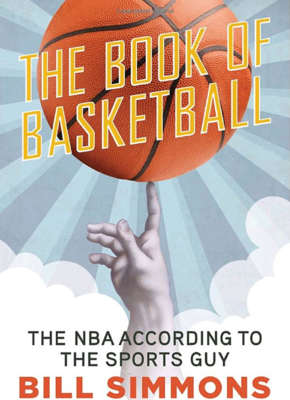 Assuming you know a sports fanatic who is also an avid reader, a book about sports is a great gift.
Bill Simmons is one of the most well-known sports journalists in the country and his 2009 The Book of Basketball is one of the best sports books in recent memory.
Click here to see this item.
NBA 2K12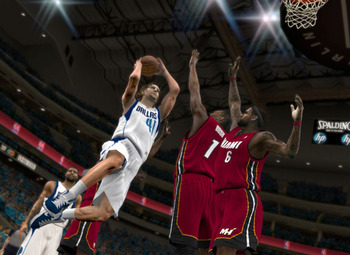 NBA 2K12 was just released in October 2011 and is available for Xbox 360, PlayStation 2 and 3, PlayStation Portable, Windows, Wii and, for the first time, on iOS iPhone and iPad.
It's the best basketball video game around and a perfect gift for any video-game playing basketball fan.
Click here to see this item.
NBA Skullcandy Headphones
All of the cool kids have over-sized headphones right now. Either these headphones are cool because of the NBA or the NBA is just the quickest to capitalize on new trends.
Every NBA team sells a version of these Skullcandy headphones and at under $40, they're a pretty affordable way to look cool.
Click here to see this item.
Fathead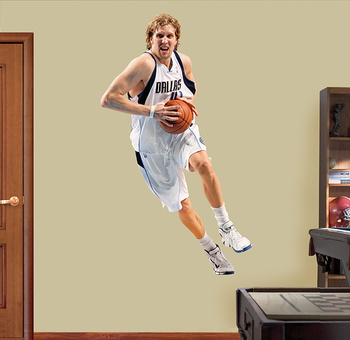 Fatheads are an awesome way to say "I love my favorite team enough to decorate my walls with life-sized stickers of its players."
A Fathead is a great way to fill some of that empty wall space and make your friends question their own level of devotion to the team.
Click here to see this item.
Keep Reading