Week 11 Start 'Em, Sit 'Em: Josh Freeman and Disappointing QBs to Bench
November 19, 2011
Al Messerschmidt/Getty Images
Your quarterback has been a disappointment lately, and you think this week might be the week he'll return to prominence. But if your quarterback is Josh Freeman, Ryan Fitzpatrick or Phillip Rivers, you're wrong.
These three quarterbacks will have another down week, but don't drop them because they'll be valuable later on in the season.
Here's why.
Josh Freeman
The Bucs quarterback has done very little to brag about this season.
He's thrown 13 interceptions compared to only nine touchdowns. Freeman and the Tampa Bay Buccaneers have digressed a bit after a fantastic season last year, where they just missed the playoffs.
Green Bay is the next opponent for Freeman. The Packers are coming off a convincing win over the Minnesota Vikings, where their defense showed their true colors.
Expect Freeman to be under pressure all game.
Ryan Fitzpatrick
The Buffalo Bills look like they're amidst their midseason slide yet again, with little success in their last two weeks.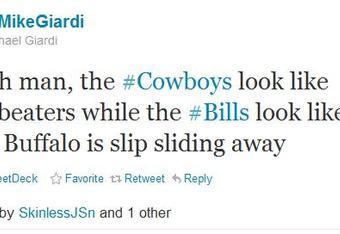 In the last two games, Fitzpatrick has thrown two touchdowns and five picks. The team around him is struggling to get things done, so it's not all Fitzpatrick's fault, but it's his stats that are struggling.
The Bills are up against the resurgent Dolphins this week. The Dolphins defense will beat up on Fitzpatrick and the Bills as they've done to the past two teams they've faced.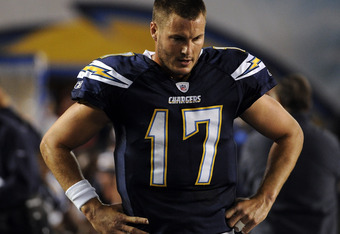 Harry How/Getty Images
Rivers just isn't the same this year.
He's forcing the ball into tough spots, and his receivers seem to be regularly giving up on him. It seems as if Darren Sproles meant a lot more to this offense than we originally knew.
The Chargers have lost four straight, and Rivers has thrown eight interceptions in those games. Rivers will get things back together, but not against the Chicago Bears on Sunday.
Sit him.