Boston Red Sox: Big Changes Expected with Winter Meetings Approaching
November 18, 2011
Jim Rogash/Getty Images
As the Boston Red Sox look to shake off last season's debauchery, some major changes will be taking place during this offseason.  One of these changes, the departure of General Manager Theo Epstein and the promotion of Ben Cherington to the same position, has already been taken care of. 
Still on the table: Choosing a new manager, finding a new closer and making tough decisions on free agents who have given most of their careers to the city of Boston and are iconic figures in the local sports scene. 
As the Winter Meetings approach, Cherington will be tested in his first full offseason as the head man.  However, there are a number of rational solutions that he can make, and many of the outstanding areas on the team can be assessed during this negotiation period in Dallas.
The Sox' search for a new manager is the most important decision facing Cherington and selecting the right man is extremely important in ensuring that a 2011-esque collapse will not happen again.  It is important that Cherington takes his time in making this decision; it should not be rushed and there should certainly be no timetable for a decision, barring the start of spring training.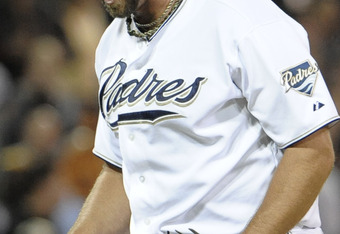 Denis Poroy/Getty Images
Patience is the key here and the new manager does not have to be found during the Winter Meetings or even within the next month.  Cherington has already lost one potential candidate in Dale Sveum to Chicago but still has oft mentioned Sandy Alomar, Gene Lamont, and Terry Lovullo along with newly mentioned Bobby Valentine as options. 
The new manager needs to be a no excuses type of leader who will not back down to any of the players on the roster and is more of a down to business type of guy—not a player's manager.  Off of this characterization, Lamont would seemingly be a strong option having served under a man who fits this description to a tee in Jim Leyland. 
Closer is the second issue in order of importance. Heath Bell is far and away the best option on the market.  Bell has stated that he would play for Boston and has ties to Adrian Gonzalez from San Diego.  He is a bulldog and absolutely possesses the state of mind and personality to thrive in Boston's media market and its fan expectations. 
The other options on the market, the Francisco's in Cordero and Rodriguez and Ryan Madson aren't quite the quality of Bell—but also wouldn't demand quite the same contract figures. 
However, Bell is worth the money as Rodriguez blew up in the large market of New York, Madson was let go by Philadelphia in favor of Jonathan Papelbon, and Cordero has been closing in the smaller market of Cincinnati. A back end of Daniel Bard and Heath Bell makes the Sox formidable again in the eighth and ninth innings like they were when Papelbon was dominant.
The next issue facing Cherington is what to do with veterans David Ortiz, Jason Varitek, and Tim Wakefield.  Sad as it will be for Red Sox fans, the best option is likely to let Wakefield and Varitek go.  The rotation in 2011 was a massive disappointment and could use an overhaul after Josh Beckett, Jon Lester, and Clay Buchholz.  Two spots are open for grabs with John Lackey gone for the season and Daisuke Matsuzaka's colossal disappointment of an MLB career. 
Alfredo Aceves showed great poise on the mound as a starter, but he is more important to the bullpen and Daniel Bard is essential in the set-up role, despite his lobbying to become a starter. 
CJ Wilson would be a tremendous option but likely not at his asking price.  Mark Buerhle is one of the best options for the Sox at this point on a short deal and he is a veteran that is less likely to be a bust than Lackey.  Matt Garza is also a viable trade option depending on the prospects demanded by the Cubs despite his somewhat of a letdown statistics-wise this past season. 
Wakefield would be the preference on a new deal between him and Varitek. There are worse fifth spot options in the league.  A rotation of Beckett, Lester, Buchholz, Buerhle, and Garza/Wakefield is better than a lot of other squads, including the rival Yankees.
Lastly is the issue regarding David Ortiz's free agency.  The best option for the Sox here is to sign Ortiz to a one-year contract, but he will most definitely want a longer deal after this past years' success.  Anything over two years and the Red Sox should walk. A long contract is not in the best interest of the team at his age along with the fact that he has shown he can drop into a month long slump in his older age. 
The two best options are to sign Carlos Beltran or Martin Prado.  Josh Reddick should be given the RF slot after what he showed this past season, and signing Beltran allows for the new manager to play him in either the DH spot vacated by Ortiz and to see time in RF to spell Reddick. 
Martin Prado would be the most ideal option. He would play at third base.  Kevin Youkilis, despite his great numbers, has shown an inability to get through a full season the past two years, and playing him at DH reduces the wear and tear on his body.  Prado is a great player and would fit in with the Red Sox lineup.  Here's an ideal lineup and pitching rotation for 2012
1. Jacoby Ellsbury, CF
2. Dustin Pedroia, 2B
3. Adrian Gonzalez, 1B
4. Kevin Youkilis, DH
5. Carl Crawford, LF
6. Martin Prado, 3B
7. Josh Reddick, RF
8. Jarod Saltamacchia, C
9. Marco Scutaro, SS
SP Josh Beckett
SP Jon Lester
SP Clay Buchholz
SP Mark Buerhle
SP Matt Garza/Tim Wakefield
SU Daniel Bard
CL Heath Bell
The most important thing is that Cherington does not blow up the nucleus of this Boston team.  Before their epic collapse the Red Sox were one of the best teams in all of baseball and a new voice in the managerial position should bring the Sox back to this level in 2012.