Why Mike McQueary Must Keep Mouth Shut Until Trial
November 18, 2011
Chris Gardner/Getty Images
Mike McQueary isn't going to say anything else about Jerry Sandusky or the child-sex scandal surrounding Penn State until the trial demands he does, so why bother trying to force it out of him?
Armen Keteyian of CBS attempted to interview McQueary, but was pushed aside by the star witness in the upcoming trial. Here's a recap of the interview produced by CBS.
McQueary is doing what anyone would do in his situation, which is protecting himself from even further criticism and ridicule by the media and general public. By waiting until the trial to speak, the Penn State wide receivers coach is saving us from the next wave of people criticizing his every move.
Now that the police are involved, McQueary has no need to continue talking. Anything he says to defend himself will be broken down, analyzed and declared untrue.
There's simply nothing McQueary can do to change the public opinion of himself.
Erick Smith of the USA Today reported the content of some e-mails McQueary sent while he was still a graduate assistant at Penn State.
Basically, McQueary claimed he stopped the action, although the grand jury report reads differently. There's no way of telling which story is true until the case, so why nitpick?
Bob Raissman of the New York Daily News was among many that were critical of Keteyian's interview.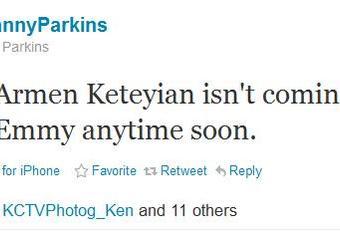 However, Keteyian was put in a very tough place.
There's no way McQueary was going to speak, but CBS clearly wanted a story on the subject so it forced something out of nothing. With the demand for news on the matter, Keteyian was thrown into the field to try and badger answers out of a college graduate.
McQueary is not your average "bad guy." He's an intelligent man who allegedly made a very big moral mistake.
If McQueary keeps his lips sealed until he's questioned by a judge or jury, he's doing himself a favor.