They Are Football: A Tribute to Sammy Baugh and the Top 10 People Who Changed the Game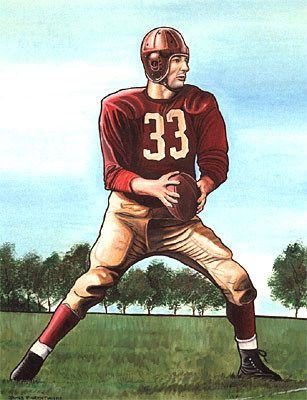 One of the great heroes of football passed away recently. His name is Sammy Baugh. While he wasn't the greatest quarterback to grace the gridiron, no other quarterback, or even football player, has had quite the impact on how the game is played today than "Slingin'" Sammy Baugh.
As you can imagine, in his honor, we've made this list, and he ranks quite high on it. Many of the people on this list have passed away and all of them have retired from football.
This is in their honor. No T.O., Ocho Cinco, or any other loudmouth receiver today. No, it's all about the people who've made the sport we all know and love so amazing...
10. Red Grange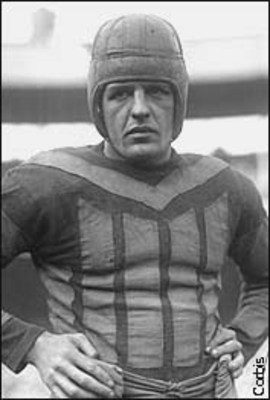 Who?
Only the greatest college football player of all time. But he wasn't that bad on the real gridiron either. You see, back in the day, college football was king, but everything changed when Grange came to the NFL.
His blazing speed and elusiveness brought crowds far and wide, and it gave the NFL a purpose to exist. That void has been filled but there might not be an NFL today if it wasn't for Red Grange.
9. Fran Tarkenton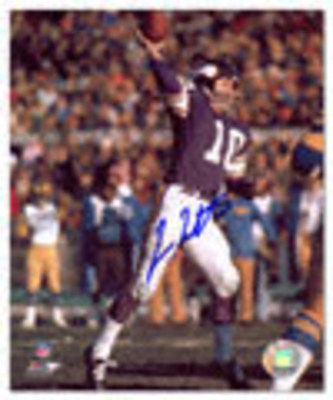 No other quarterback, other than Sammy Baugh, has changed the game quite like "Scramblin'" Fran, the man who invented scrambling, or at least perfected it.
Unlike many other innovative quarterbacks, who had support from their coaches and players, Fran was criticized by head coach Norm Van Brocklin for scrambling. This didn't stop Fran and he assaulted the record books, lead his team to 3 Super Bowls and earned a spot on this list.
8. Lawrence Taylor and Joe Gibbs
Great players change your gameplan. They force brilliant minds to use their big brains and attempt to stop them.
In this case, the unquestioned greatest defensive player ever was sacking quarterbacks, stuffing the run, and shedding off blockers before the ball carrier could reach the line or attempt a pass.
In this case, it was Joe Gibbs who decided to change something. He invented the current blocking stance the tackle always assumes on passing downs, and he invented the one-back offense.
7. Pete Gogolak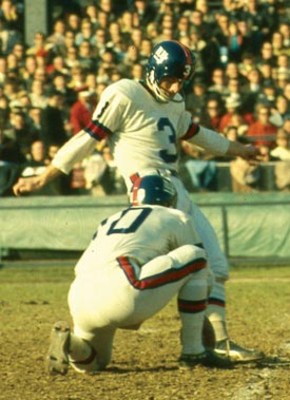 The very first soccer style kicker. Gogalak's story is an interesting one. He joined football because all of the girls were all over the football players.
When he saw Lou "the Toe" Groza kick a football for the very first time, he thought it was a very funny way to kick a football and thought he could do much better—and he did.
Gogolak has forever changed special teams. He has made it possible for quirky, unathletic soccer-style kickers to make a living in the NFL.
The title of Mr. Clutch has been passed from "The Toe" to Adam Vinatieri when a 16-yard kick was made into a 45-yard kick in a blizzard (tuck-rule game), and two 40-yd+ kicks to win Super Bowls.
Gary Anderson is the only kicker in the Hall of Fame, being the only player in NFL history to be on two All-Decade teams.
But neither of those guys would even be playing football if it wasn't for the first quirky, soccer-style kicker: Pete Gogolak.
6. George Halas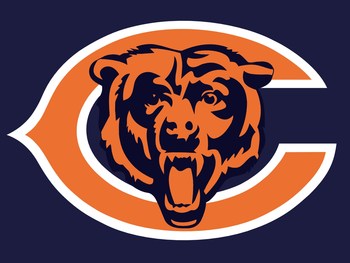 He founded the Bears, and that alone gives us a reason to put him on this list, but he has done so many other things.
A pioneer both on and off the field, Halas made the Bears the first team to hold daily practice sessions, to analyze film of opponents to find weaknesses and means of attack, place assistant coaches in the press box during games, and to broadcast games by radio.
He also offered to share the team's substantial television income with teams in smaller cities, firmly believing that what was good for the league would ultimately benefit his own team.
He has certainly changed the game for the better and you might even name him in your top five, but he tried to stop integration, so that makes him a racist, and, well...
5. Lamar Hunt
Lamar Hunt has changed all sports. He's a founder of the current MLS, a minor owner/investor of the Chicago Bulls, and the founder/owner of the Kansas City Chiefs.
But his crowning and greatest accomplishment was founding the American Football League. The AFL to this day remains the only football league to give the NFL a run for their money but he was smart enough to have a merger which later lead the Super Bowl and the NFL as we know it.
Hunt died in 2006 and will be missed by just about every single sport I can think off (even tennis).
4. Pete Rozelle
The very first—and best—NFL commissioner to this day. Rozelle has changed game in ways that can never truly be appreciated. He and Lamar Hunt are best known for the merger in 1970, but there's more to Pete's legacy.
He was the guy to get football on TV!!! Monday Night Football!!! It's also a plus being the commissioner in the NFL's great period of growth the '70s and '80s.
3. Sammy Baugh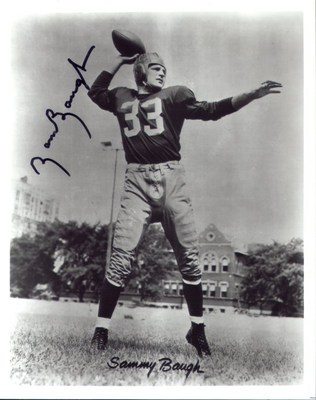 He basically invented the quarterback position and forever changed the forward pass. You see, back in the day, there was no quarterback position, only halfbacks who threw the football.
Passing was also something only done when all else was hopeless. Baugh changed that, he won championships with the forward pass and proved it could work.
By the time Baugh retired from football (1952), every single team in the NFL had a primary signal caller who's main job was to throw the football(QB).
Baugh has recently passed away, so in his honor, he is No. 3(33) on my list and No. 1 in the hearts of the original Redskins fans. (Although they have also passed away a long time ago.)
2. Bill Walsh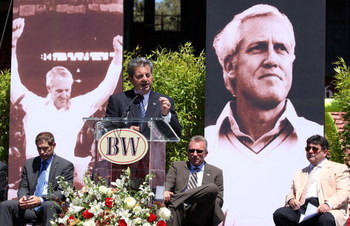 Bill Walsh, another hero who's passed away within the last decade. He invented the most successful offensive or defensive system in the history of the game: The West Coast offense.
A system which uses short passes, timing routes, and a smart quarterback with accuracy instead of arm strength. Sounds like well...Any team's NFL offense.
This system has been THE offensive system for any team, anywhere. This man's genius, compassion, and love for the game will forever change this game and the lives of many players.
Only until this year have teams finally started to stray away from this system. Only one man deserves the credit, and he is Bill Walsh, who began planting the seeds in our No. 1 man's own backyard...
1. Paul Brown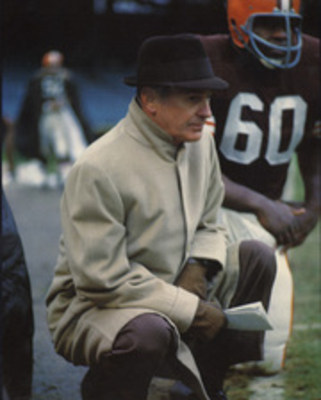 No other single mind in the history of pro football has had quite the impact that Brown has had to the game. Today, he is known for founding 1/16th of the current NFL, but his impact was much greater than that.
He was responsible for the helmet communication system that is taken for granted today. Brown was also one of the first coaches to integrate black and white players and broke the barriers long before Jackie Robinson.
He has an unmatched coaching tree(Don Shula, Chuck Noll, and Bill Walsh). The Browns were really the first dynasty and they won all of their games due to lots of offensive weapons and playmakers and an accurate pocket passer hall of famer named Otto Graham.
Many of his innovations came around due to his brilliance and technology but it was his accident play that still impacts football today. The draw play, came about by accident but it was Paul Brown who developed it just like he developed football.
Keep Reading