NFL Players and Their Celebrity Doubles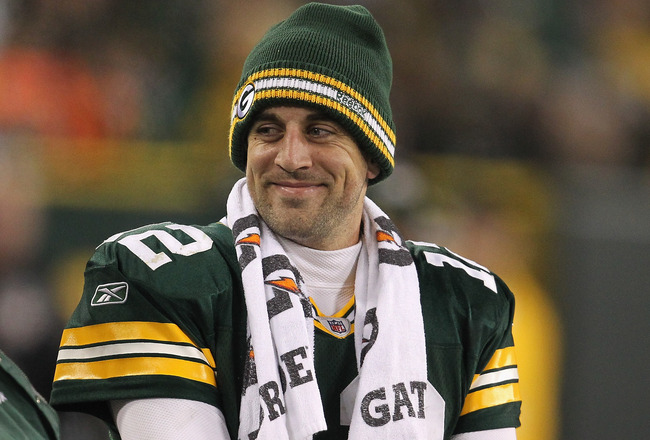 Jonathan Daniel/Getty Images
Often times we discuss which NFL players look like in terms of their game and style of play, but as it turns out, many NFL players resemble people off the field such as actors, singers and other celebrities in terms of looks and characteristics.
Take a look ahead for a little fun with NFL players and their celebrity look-alikes.
Aaron Rodgers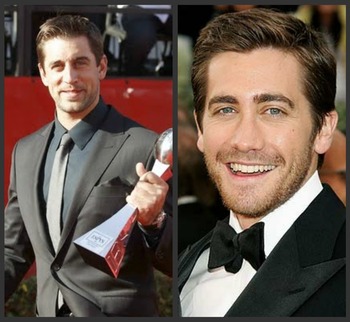 Green Bay Packers quarterback Aaron Rodgers' brown hair, blue eyes and dimples draw him resemblance to actor Jake Gyllenhaal.
Asher Allen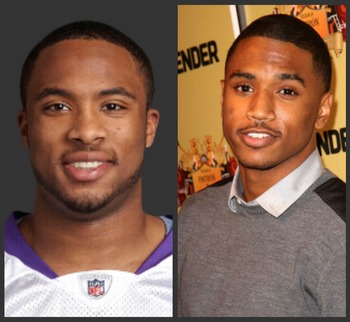 The Minnesota Vikings cornerback has a slight resemblance to rhythm and blues singer Trey Songz.
Jarret Johnson
Big bald head, goatee...it's not exact, but Ravens linebacker Jarret Johnson and NFL analyst Jay Glazer bare some resemblance.
Adrian Peterson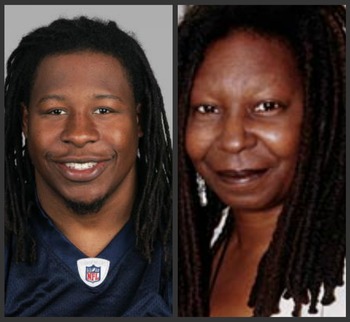 You can't tell me you don't see this just a little bit...former Chicago Bears running back Adrian Peterson and Whoopi Goldberg.
Miles Austin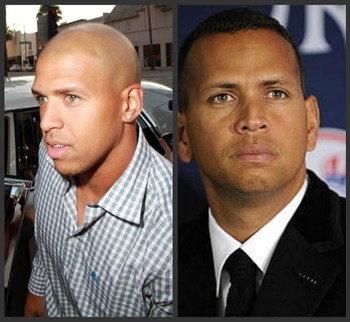 With blue eyes, similar skin complexion and similar noses, Cowboys wide receiver Miles Austin draws some resemblance to baseball player Alex Rodriguez.
Colt McCoy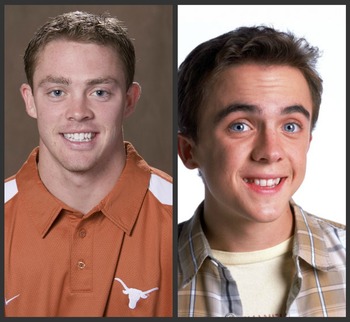 Blue eyes, bushy eyebrows, similar hairstyle...why not? Browns quarterback Colt McCoy draws a slight resemblance to Malcolm in the Middle star Frankie Muniz.
Jason Taylor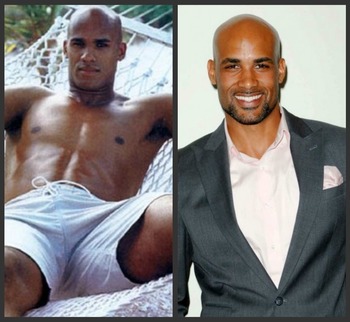 Dolphins linebacker Jason Taylor's bald head, dark eyebrows and similar skin complexion can draw him comparisons to actor Boris Kodjoe.
Clay Matthews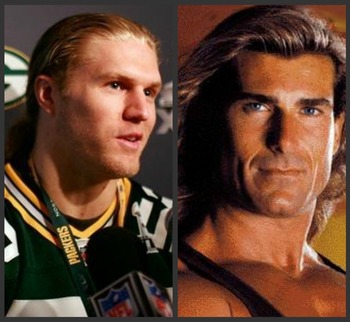 Packers linebacker Clay Matthews and Fabio? OK, maybe it's just the hair.
Kyle Orton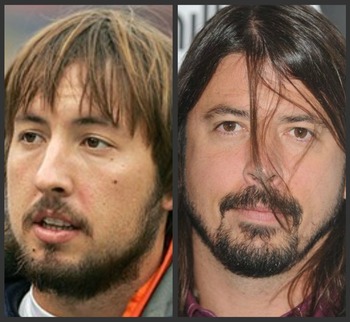 Broncos backup quarterback Kyle Orton and rocker Dave Grohl draw resemblance in the face.
JP Losman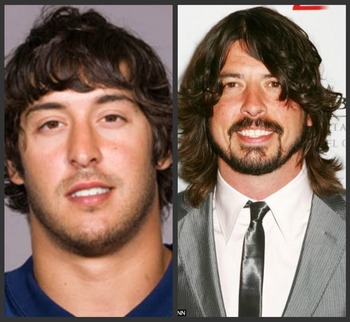 And for Dave Grohl No. 2, JP Losman. You decided who's a better resemblance between him and Orton.
Remi Ayodele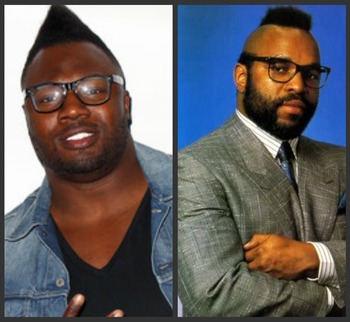 Due to the haircut, I couldn't resist comparing Remi Ayodele and Mr. T.
Alex Smith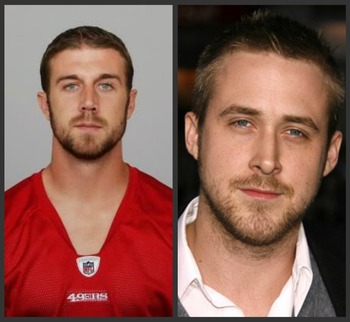 The blue eyes, similar noses and almost identical facial hair make the Alex Smith and Ryan Gosling comparison an easy one.
Jay Cutler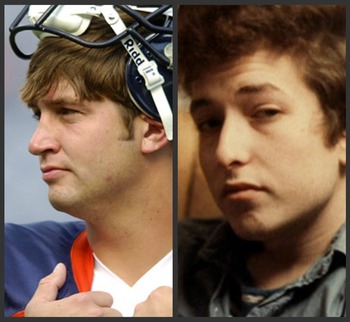 You may find this one a little far fetched, but there is something about Jay Cutler's eyes and facial expressions that he sometimes bears a little resemblance to a young Bob Dylan.
Donnie Avery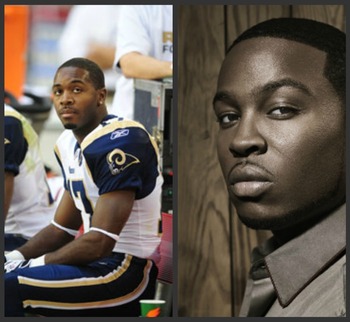 Titans wide receiver Donnie Avery draws slight resemblance to R&B singer Pleasure P, and if you check out Avery's website, DonnieAvery17.com, you'll see he likes to get his R&B look on sometimes.
Ben Grubbs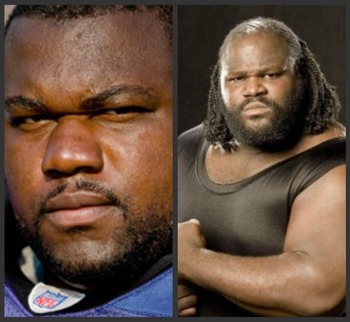 Something about this picture of the Ravens' Ben Grubbs reminds me of pro wrestler Mark Henry.
Keep Reading