Boxing's Heavyweight Pretenders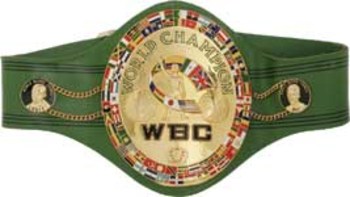 Boxing is full of excitement. Part of that excitement of course is the hype that surrounds a fighter. A great management team, the right connections and a padded record can always make a boxer look like the "Next Big Thing."
There are several boxers whose careers were stellar but they never faced real competition, fighters who are products of the hype machine. Some faced real competition and was exposed as a fluke.
In the heavyweight division, you can find a lot of overrated boxers. The reason for this is that us, fans, keeps on looking and hoping for the next great champion. It is not our fault because this division was once the most coveted of all.
Now, we are left with bums pretending to be the next Ali, Tyson, Foreman, or Dempsey.
Let us take a look at some of the divisions most hyped fighters. In no particular order, they are...
Calvin Brock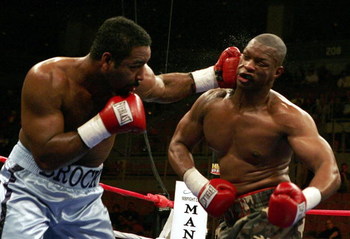 He was being groomed as the next American heavyweight champion. His knockout loss to Wladimir Klitschko ended the hype.
His last fight was a split decision loss to "Fast" Eddie Chambers. His championship dreams is slowly fading.
Samuel Peter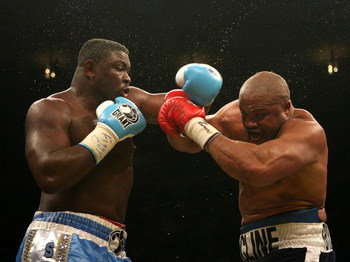 Samuel Peter rose to fame by knocking out his opponents silly. He was being compared to Mike Tyson but after his loss to Vitali Klitschko, he is now looked at as a one dimensional slugger with no defense.
I still believe that Samuel Peter can improve and will be back.
David Tua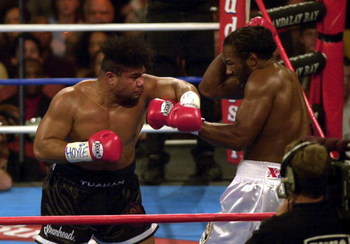 He was promising when he first came to the scene. The comparison with Tyson was non-stop. But like, Samuel Peter, he was exposed against Lennox Lewis.
David Tua had a chance at getting back however, his inactivity might have ended his once promising career.
James Toney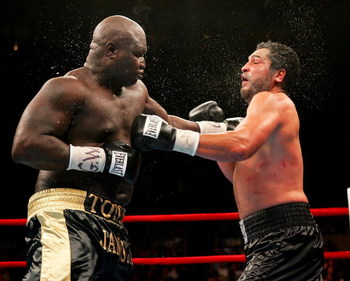 James Toney was a great multi-division champion, but he has never proven anything in the heavyweight picture. He always hypes himself with his trash talking.
James Toney, no matter how fat and annoying he is, will always be an entertaining figure.
Michael Grant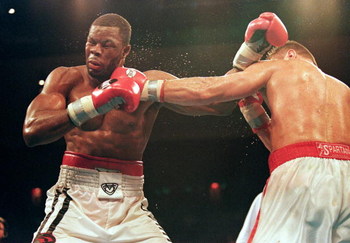 Another product of the American hype-machine. Michael Grant beat up nobodies to get a crack at Lennox Lewis and was destroyed in two rounds.
He never recovered after that loss.
Andrew Golota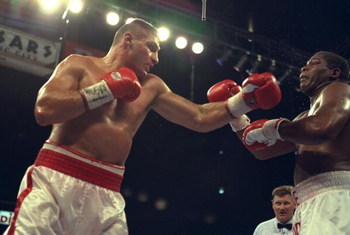 This is one boxer who really had talent. He was very good and has great skills. But like all boxing greats, he never became champion because he was weak mentally. Need I say more?
His last fight against Austin would've redeemed his career but he got injured.
David Haye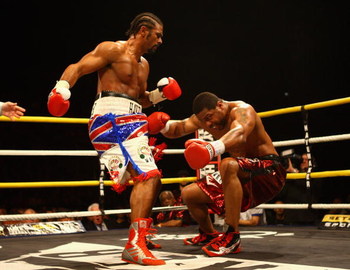 Like Toney, he was a great cruiserweight champion but at heavyweight, he hasn't proven anything yet. The only thing he has proven is that he can certainly hype up a fight with his brash talk.
David Haye is an interesting prospect and could be a great champion if he can defy the odds and beat Vitali Klitschko.
Keep Reading