MLB Predictions: Forecasting 5 Deals at the Upcoming GM Meetings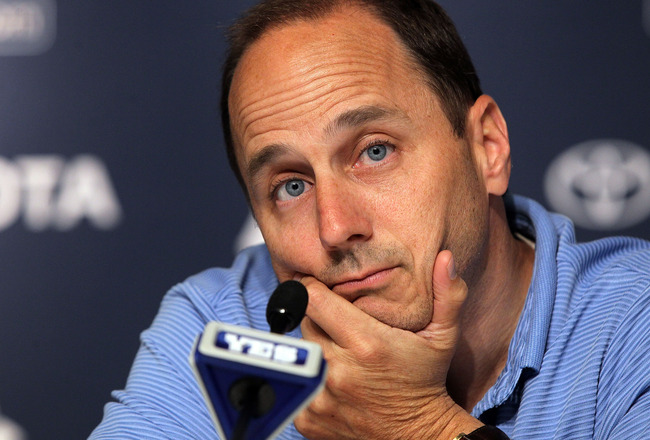 Jim McIsaac/Getty Images
The annual GM Meetings will begin in full force Tuesday in Milwaukee and will be almost assuredly buzzing with intrigue.
Whenever General Managers get together in a formal setting, there is sure to be many moves discussed and executed.
While free agency has yet to kick into high gear, these GM Meetings could be the start of a free agent frenzy for many big-ticket players.
There are also two remaining managerial positions to be filled on high-payroll teams that are looking to recoup after a disappointing 2011 campaign.
Here's a look as some potential deals during the next couple of days.
The Red Sox Will Hire Dale Sveum as New Manager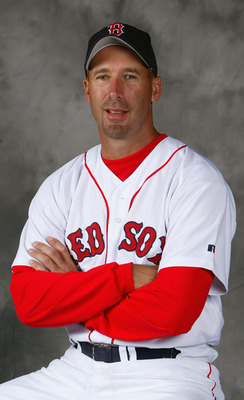 Jed Jacobsohn/Getty Images
An offseason that has been marked by people leaving, the Red Sox will finally bring a new face in to help right the ship from one the worst collapses in baseball history.
With the exit of Terry Francona, Theo Epstein, and most recently Jonathan Papelbon, the Red Sox are trying to find the right pieces to rebuild the disappointing 2011 season.
Sveum has emerged as the leading candidate for the open managerial position and is scheduled to have a second interview with Sox brass in Milwaukee.
He was the Red Sox third base coach from 2004-05 but was often criticized for being too aggressive. Sveum then joined the Milwaukee Brewers staff as bench coach. He also served as interim manager after Ned Yost was fired in 2008. He has served as the teams hitting coach since 2009.
The big question with Sveum is whether or not he can get control of a Red Sox clubhouse that was out of control during the 2011 season. His laid-back attitude will have to be coupled with an ability to lay down the law to a clubhouse filled with veterans.
The Cubs Will Hire Mike Maddux as New Manager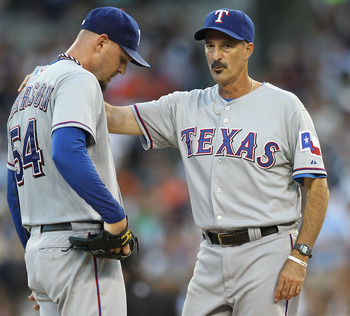 Leon Halip/Getty Images
After declining an interview with the Boston Red Sox, Mike Maddux interviewed for the Chicago Cubs open managerial position last week.
Maddux is considered by many to be the front-runner to land the job and he very well could be hired during the meetings over the next couple of days.
Maddux has no previous managerial experience higher then Double-A but is thought to be a brilliant baseball mind.
Mike is the brother of former star pitcher, Greg Maddux. However reports indicate that the two would be unliking to join the same staff.
Jose Reyes Will Sign with the Miami Marlins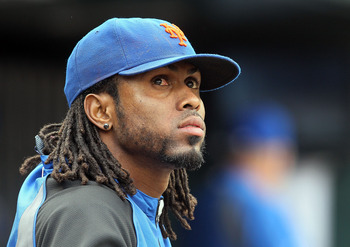 Jim McIsaac/Getty Images
Jose Reyes is one of the best available free agents this offseason and is certainly the best shortstop on the market.
The Miami Marlins have been very aggressive thus far, offering contracts to Reyes, Albert Pujols and Mark Buehrle. New manager Ozzie Guillen is adored by many players and a new stadium could be just enough to lure the speedy shortstop to Miami.
Another incentive for Reyes, would be playing in the same division as the Mets. He would be able to show New York why he deserves to be paid like a superstar, which he is undoubtedly wanting to do.
A Big Name Pitcher Will Be Traded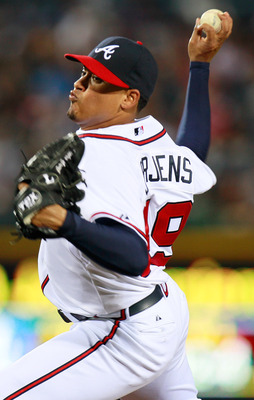 Kevin C. Cox/Getty Images
While the free agent crop of starting pitchers may be thin beyond C.J. Wilson and Mark Buehrle, there is no shortage of talented starters on the trading block this offseason.
The Braves have shown a willingness to shop Jair Jurrjens as have the Oakland Athletics with Trevor Cahill and Gio Gonzalez.
Other starting pitchers being talked about are John Danks, Jeremy Guthrie, Wade Davis and Anibal Sanchez.
Almost every team is always looking out for starting pitching, making it likely that teams will make numerous calls about top starting pitchers on the trade block. However, the asking price will probably be high at this point in the offseason, so teams must be willing to trade young talent.
The Red Sox Will Sign a Closer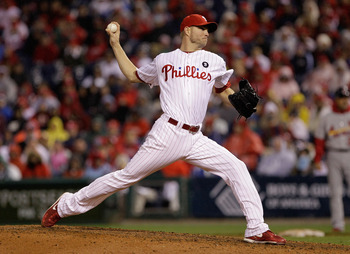 Rob Carr/Getty Images
With the recent departure of Jonathan Papelbon, the team's all-time saves leader, the Boston Red Sox will be aggressive in filling the void left in the wake of Papelbon's exit.
Unwilling to guarantee a 4-year contract for Papelbon, the Sox are most likely unwilling to give a deal of that length to anyone remaining on the market. With that being said, the Red Sox are high on Ryan Madson, who was on the verge of 4-year deal of his own with the Phillies before the deal fell through.
Other alternatives for the Sox include Heath Bell, Joe Nathan and Francisco Rodriguez.
They could also turn to an internal candidate in Daniel Bard. However his shaky performance down the stretch last season may have cost him his opportunity to win the job.
Keep Reading