The New York Jets' Seven Pro Bowlers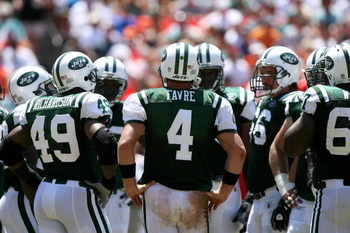 Despite their recent struggles, the New York Jets had seven players selected to play in this year's Pro Bowl. What's amazing is most, if not all, of the Jets who were chosen were actually worthy of their selection. The list includes grizzled veterans as well as a few young, up-and-coming Jets. However, potential snub candidates, such as safety Kerry Rhodes and fullback Tony Richardson, are missing from the list. What follows is my ranking of the Jets' Pro Bowl representatives in the order of how deserving each is (hint: You'll have to scroll all the way to the end if you want to see a certain future Hall of Famer!).
Darrelle Revis, CB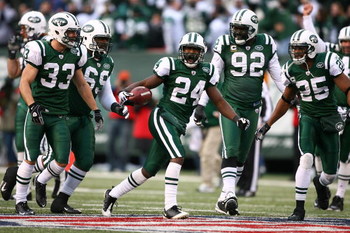 Revis has emerged as a shut-down corner in only his second NFL season. Opposing quarterbacks rarely throw at him, and he has continuously shown his ability to close on the ball and make plays in the rare occasion that they do. Revis has emerged as a defensive leader in the secondary alongside captain Kerry Rhodes.
Thomas Jones, RB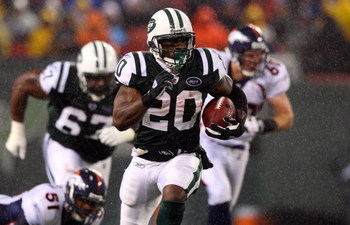 Jones is overshadowed no more. He has 15 touchdowns already this year and has been a stabilizing force for the New York offense when Brett Favre has struggled. His sharp cuts and breakaway speed have enabled him to lead the AFC in rushing yards so far in 2008.
Kris Jenkins, DT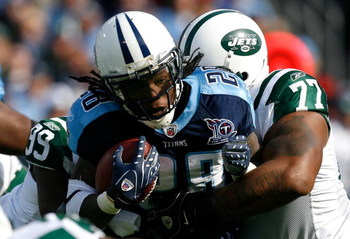 Jenkins' arrival has coincided with the ascendancy of the Jets' rush defense. He requires two blockers at all times and has done a tremendous job of clogging up the middle of the field. His play has faded over the past three weeks, but Jenkins is still more than worthy of his selection.
Leon Washington, KR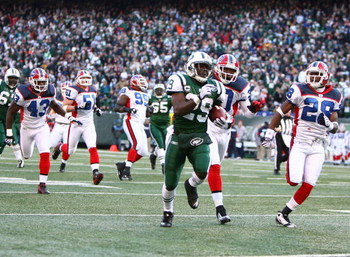 The explosive Washington is a threat to take it to the house every time the opposing team kicks off. But he is not just a return man; Washington has broken several big runs over the course of the year and is also a weapon in the passing game.
Alan Faneca, G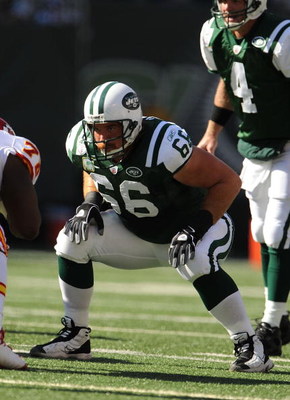 At this point, Faneca's reputation precedes him. Yet he is certainly worthy of this selection. While he may not be quite as good as he used to be, Faneca has overseen an incredible resurgence in the Jets' rushing attack, and his roles both opening up holes for Thomas Jones and serving as a leader of the Jets' young offensive line cannot be understated.
Nick Mangold, C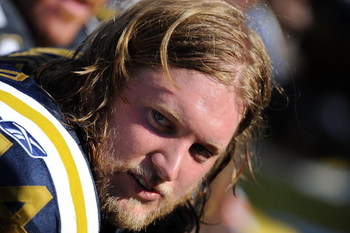 Mangold has played his part opening holes up the middle as well. Faneca gets the nod as the more important lineman due to his experience, but every good line has a good center as its glue.
Brett Favre, QB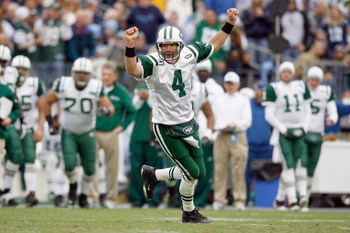 Surprise, surprise. As always, number four has had his ups and downs. Yet he is not all that unworthy of this selection: Three weeks ago Favre was considered a legitimate MVP candidate. The Jets have improved in many areas, but the bottom line is they are already five wins better than they were in 2007 and have a much, much more dynamic offense. Some of the credit for that turnaround simply has to go to Favre.
Keep Reading

New York Jets: Like this team?