UFC on FOX: Power Ranking the Current UFC Champions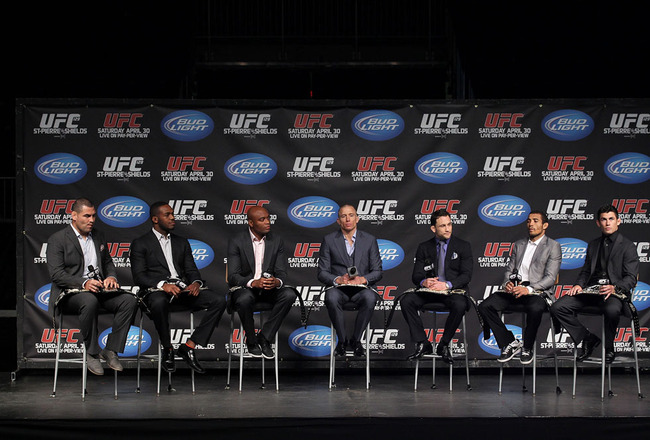 The UFC champions are the seven best fighters in the world, but there is division even among them; all champions are not created equal.
And now with the events of UFC on FOX, there is a new champion to add to the mix.
So how do the champions rank? Which one is above all the others? Read and find out!
7. Jose Aldo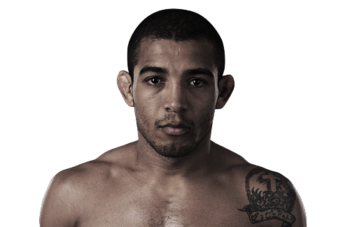 UFC featherweight champion Jose Aldo is looking more mediocre as time goes on; he looked merely mediocre against an average Kenny Florian.
He is easily the most beatable of all the UFC champions. His striking has slowed significantly since his debut and his cardio has gotten worse.
Chad Mendes—a hard-nosed wrestler with excellent conditioning—presents a very bad matchup for the champ. Aldo's days as a title holder may be numbered.
6. Dominick Cruz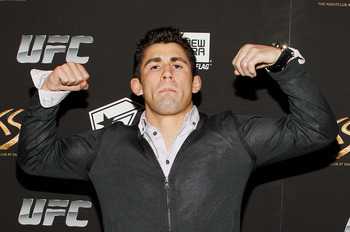 Isaac Brekken/Getty Images
It's not that UFC bantamweight champion Dominick Cruz is bad, it's just that he's champion of the least developed weight class and that the rest of the champions on the list are so talented.
Cruz has incredible speed and legendary conditioning, but will he be able to keep up when better and better fighters get into the bantamweight division? Only time will tell.
5. Junior Dos Santos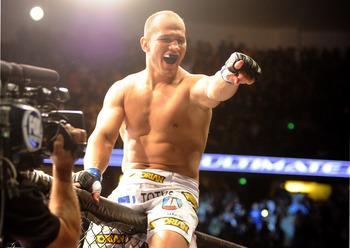 Jason Merritt/Getty Images
Junior Dos Santos had a tough road to the title and defeated a skilled fighter in Cain Velasquez to earn the UFC heavyweight championship, but he can't be placed any higher because he hasn't even had a title defense yet.
4. Frankie Edgar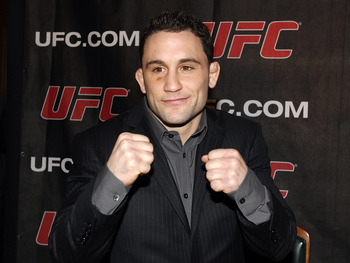 Michael Cohen/Getty Images
UFC lightweight champion Frankie Edgar's heart is second to none amongst the UFC champions. He managed to upset B.J. Penn not once but twice and most recently defeated arch-nemesis Gray Maynard with a stunning TKO victory.
3. Jon Jones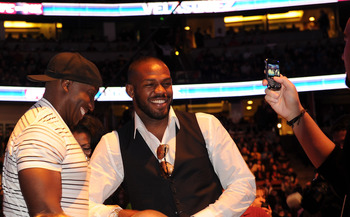 Jason Merritt/Getty Images
UFC light heavyweight champion Jon Jones may be the next greatest fighter of all time, but he isn't there yet.
He shows more promise than any of the other champions and has had one great title defense so far in which he completely dominated a game competitor in Quinton "Rampage" Jackson.
2. Georges St.Pierre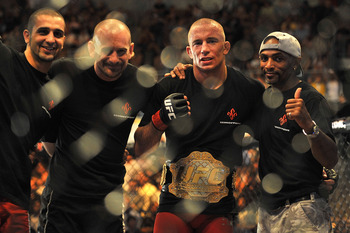 Jon Kopaloff/Getty Images
UFC welterweight champion Georges St-Pierre has put together an unbelievable six title defenses in a row.
He has proven to be leaps and bounds ahead of all his competition and has nearly beaten everyone in his weight class. There is only one man who can say he's done more as a champion than St-Pierre.
1. Anderson Silva
Jon Kopaloff/Getty Images
UFC middleweight champion Anderson Silva has put together an unprecedented nine straight title defenses, as well as a 14-fight winning streak in the UFC.
He's practically cleaned out the entire UFC middleweight division and has made almost all of his opponents look like amateurs.
No other champion has embarrassed the competition the way Anderson Silva has.
Keep Reading