The Dallas Cowboys' Pro Bowl Selections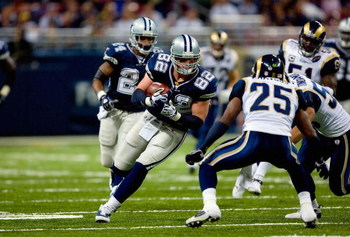 After sending 13 Pro Bowlers to Hawaii last year, the Dallas Cowboys send 5 in 2009.
DeMarcus Ware, Jay Ratliff, Jason Witten, and Andre Gurode were selected as starters. Leonard Davis was selected as a reserve.
Of the Cowboys left off the list, Bradie James was probably the most deserving. He leads all inside linebackers in the NFL with six sacks and has 169 tackles.
The most notable Cowboys left off the list were Tony Romo and Terrell Owens.
DeMarcus Ware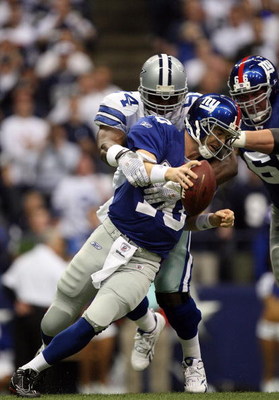 DeMarcus Ware was named as a starter in his third straight Pro Bowl selection.
Ware leads the NFL with 19 sacks and is just four away from NFL record of 22.5, held by Michael Strahan.
Jay Ratliff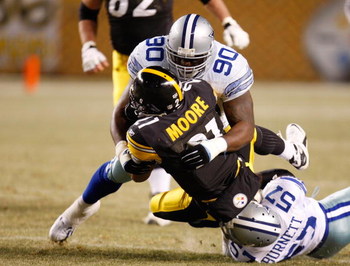 Jay Ratliff was selected as a starter in his first Pro Bowl.
Ratliff has been unstoppable inside, despite playing in the 3-4 defense where he regularly takes on multiple blockers.
Jason Witten
Jason Witten is now a five-time Pro Bowler. He will be the starting tight end for the NFC squad.
Witten leads the dynamic Cowboys offense with 69 catches, netting 815 yards and three touchdowns.
Andre Gurode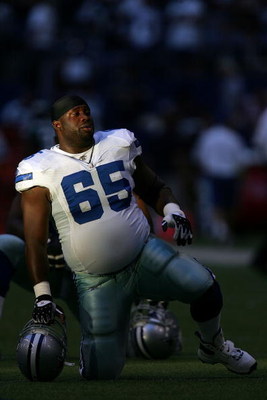 Andre Gurode was selected as a starter in his third Pro Bowl.
Gurode has helped solidify a line that has had injuries at the left guard position.
Leonard Davis
Leonard Davis is making his second straight Pro Bowl appearance.
Davis will be a reserve in this year's Pro Bowl.
Keep Reading

Dallas Cowboys: Like this team?