Manny Pacquiao's Girlfriend?: Sorry Ladies, Pac-Man Is Taken
November 12, 2011
Don't get any funny ideas ladies, Manny Pacquiao is a married man and father of four.
Pacquiao is married to Maria Geraldine "Jinkee" Jamora. They are bond by the vows of marriage and their four kids, Emmanuel Jr. "Jimuel", Michael, Princess and Queen Elizabeth (who they call "Queenie" to avoid any confusion with the real queen).
Pacquiao has never publicly expressed anything but devotion to his wife Jinkee, but there have been rumors of affairs and marriage problems.
Alleged Trouble With Marriage
There were rampant rumors that the Pacquiao's marriage was in trouble after chatter of an alleged affair with Filipina starlet Krista Ranillo grew.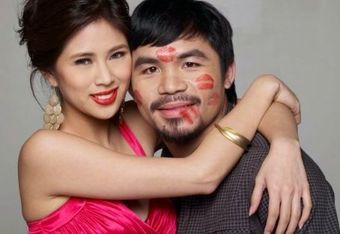 These rumors hit a climax in 2009 when people speculated that Manny flew the starlet to Las Vegas to watch his fight with Miguel Cotto. This was also connected to the speculation that Manny was sleeping in a different hotel room than his wife.
Manny put these rumors to rest in a post fight interview that I quote from sportsinquirer.net:
I hope they honor the achievements that I have won for my fellow Filipinos

Let us avoid what I call our crab mentality. I am appealing to all of you to avoid that. Let us unite so we will all be happy.
I call this the Monty Python diversion denial.
It seemed to work though. The rumors have died down and the two remain married.
Conclusion
That was not the only instance of Pacquiao being dogged by rumors of infidelity.  Prior to those rumors there were rumors that Pac-Man was involved with Philippine film star, Ara Mina.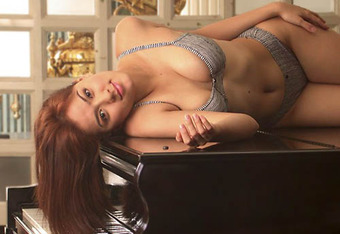 So, the message is clear. Manny is happily married, but if you happen to be a Philippine film star you may have a chance to have an affair with the world wide star.