College Football Predictions Week 11: Picks Against the Spread for the Top Games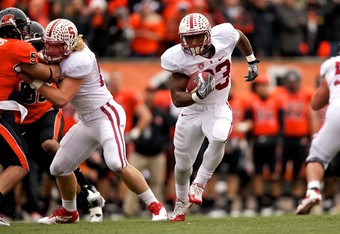 Craig Mitchelldyer/Getty Images
Michigan giving up three on the road? Hard to believe.
Florida State favored by 10 over Miami? When's the last time the spread was that big between these two rivals?
Georgia—Georgia!?—by 12.5 over Auburn?
Sometimes you look at a betting line and just wonder what conclusions took place to arrive at the numbers; then again, those are the games that you should probably walk away from placing a friendly wager on.
We'll take you through all of Saturday's big games, break down how we think it will play out, and give you some tidbits of advice for each of these games.
Remember, bet with your head, not over it!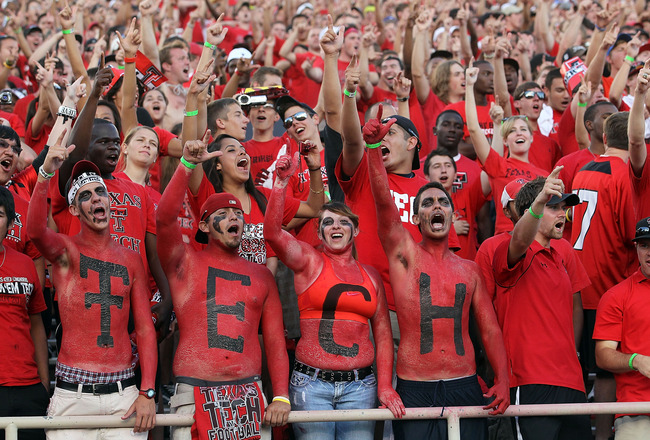 As great of a season that Oklahoma State is having, and as high powered their offense is, they are on upset watch today. And why is that? It's because they travel to Lubbock, Texas to play the Texas Tech Red Raiders, where as the locals say, "Top 5 teams go to die."
Gulp.
But, Oklahoma State isn't just the only team on upset watch today, here are the other teams that have a lot to be afraid of today, as we are about to kick off for the Noon games.
Cincinnati Bearcats
Cincinnati leads the Big East conference by playing a great brand of offense and defense this year. They sit with just one loss on the season and should represent the conference in a BCS bowl game this year.
However, this week they play the preseason pick to win the Big East in the West Virginia Mountaineers.
Today, Cincinnati goes up against a team with too much talent and takes a step back in their quest for their second for a second BCS bowl game in the last three years.
Clemson Tigers
Clemson had the BCS national title in their grasp. All that they had to do was win out and they would have been this year's Auburn. But, instead they got trounced by Georgia Tech, and have had two weeks to sit and think about it.
This week against a Wake Forest team that still controls their destiny in the ACC Atlantic division, they are at a great risk of getting upset. Wake Forest plays a punishing defense that will frustrate this Tigers offense all game.
Three teams that their fans should not feel too comfortable about their games this week.
This article is
What is the duplicate article?
Why is this article offensive?
Where is this article plagiarized from?
Why is this article poorly edited?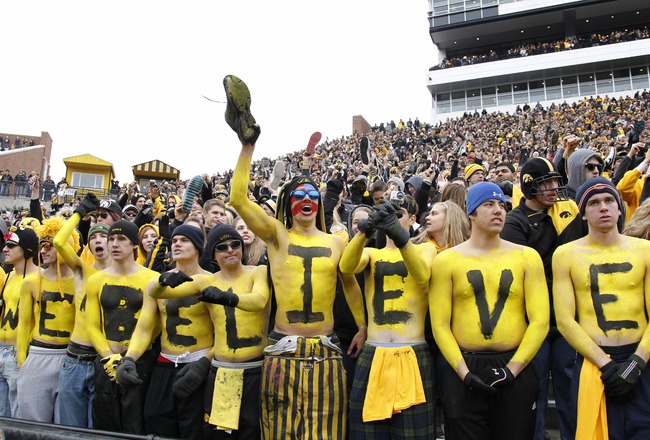 This is a warning to all of the people who are looking to put a wager down on the upcoming games at noon. Do not, and I repeat, do not put a wager down on these teams today.
They will let you down by not covering which will result in you losing a lot of your hard earned money. Stay away from putting your faith in these favorites as they will do nothing but cause you misery.
Michigan State at Iowa (+3)
Iowa is the dark horse in the Big Ten Legends division race for the Big Ten Championship game. They have to win their remaining three games to have win the division, but after their win over Michigan, anything is possible.
Michigan State however, has proven in their two losses, that this Spartans team may not be as good as their spot in the BCS standings.
Iowa pulls off the upset today at home.
Nebraska at Penn State (+3)
Penn State has one of the best defenses in the country this year, and today against Nebraska it will be on showcase as it stops this Cornhusker offense.
At 8-1, a win today for Penn State will all but clinch the Leaders division title for the Nittany Lions. And with the way that Nebraska has played in the Big Ten this year, nothing is guaranteed for them this year.
West Virginia (+4) at Cincinnati
Cincinnati needs a win this week to all but lock up the Big East conference championship for the Bearcats. But, they have a daunting task this week of beating the most talented team in the conference.
West Virginia will pull off the upset today, as they get back to that high explosive offense that led to them being the pre season conference champions.
You have my warning to not take any of these teams today. Stay away from the favorites in this game, stay far away.
This article is
What is the duplicate article?
Why is this article offensive?
Where is this article plagiarized from?
Why is this article poorly edited?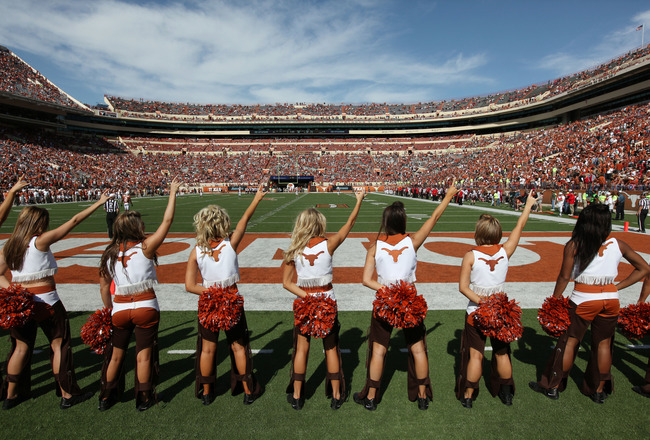 As we get closer to kickoff for our early games there is time to still put a wager down on the noon kickoff games. There is a large slate of games to choose from, but there are only a few games where the favorites are guaranteed to cover.
These three teams all have games that have an easy point spread, match up well with their opponents and have a better record.
Take these three teams and bet the house today.
Texas Longhorns (-1.5) at Missouri Tigers
After two losses to the Longhorns, Texas has bounced back in a big way by taking down Texas Tech and Kansas with blow out victories. This week, they are on the road in Missouri to play a good Tigers defense.
However, this Texas offense will come out in and overwhelm this Tigers defense today. The one and a half point spread is one of the easiest point spreads to cover this week. Take Texas big today.
Ohio State Buckeyes (-8) at Purdue Boilermakers
Ohio State may not have their same explosive offense that they had in the last few years, but they still have a great defense. It's that defense that has carried this team to a good season through nine games.
This week against a bad Purdue defense, Ohio State will have no problems in covering that eight point spread. Purdue's offense will have a tough time scoring on this Buckeye defense today.
South Carolina Gamecocks (-3) vs. Florida Gators
The Gamecocks have gone through a lot this season. From the off field issues, to their key players getting injured, South Carolina has seen it all. But, they have survived through it all as they still have had a great year.
This week against Florida, they have a chance to stay close in the race for the SEC East division title. Gamecocks cover in this game with a lot of wide receiver Alshon Jeffery today.
Three teams that you should put a lot of money on today. If you don't you risk the chance at doubling up your earnings.
This article is
What is the duplicate article?
Why is this article offensive?
Where is this article plagiarized from?
Why is this article poorly edited?