ACC Basketball Preview: Each Team's Most Important Non-Conference Game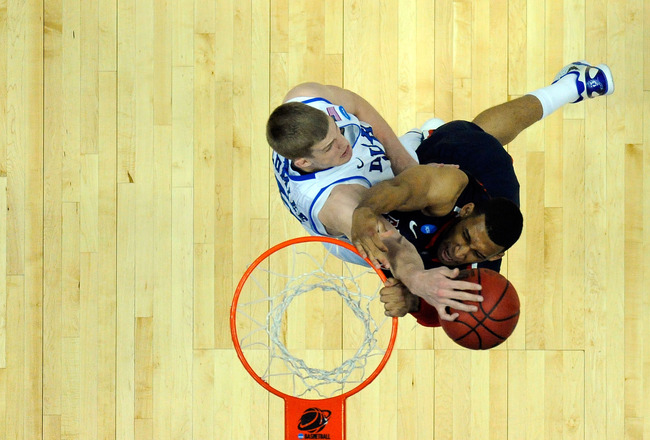 Kevork Djansezian/Getty Images
The joys of non-conference basketball: A time where we see the powerhouse team roll against the little guy.
However, it's also a time where cross-conference games feature some intriguing match-ups. Mid-majors and bubble teams will be looking for some early statement wins.
The ACC has plenty of stellar match-ups to keep even the most cursory fans interested before conference play starts.
Mark your calenders now. You won't want to miss these games.
Boston College vs. Harvard (Dec. 29th)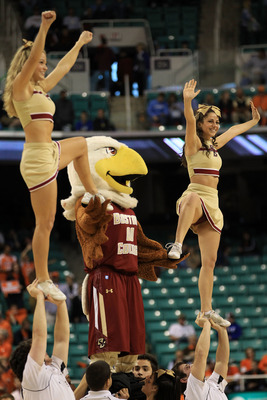 Streeter Lecka/Getty Images
Sorry Eagles fans, your team is predicted to finish dead last in the conference. With the departure of a number of players, it will be hard to compete.
Harvard returns nearly all of its players from last year's surprising season.
However, that day fans in Beantown will more likely be tuned to the Eagles' hockey game against No. 4-ranked Michigan.
Clemson at Arizona (Dec. 10th)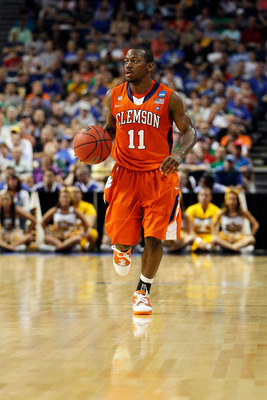 J. Meric/Getty Images
Clemson is one of the teams that is expected to be fighting for the bronze medal in the ACC. Clemson has a cushy ACC schedule (only facing Duke and UNC one time apiece).
The No. 16 Wildcats provide a good opportunity for the Tigers to pad their resume for Selection Sunday.
Duke at Ohio State (Nov. 29th)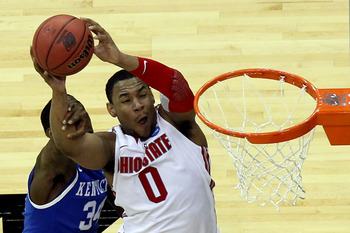 Nick Laham/Getty Images
Another meeting between two marquee programs. Jarred Sullinger should give the Blue Devils' big men plenty of fits.
Austin Rivers will hopefully have found his swagger by this time. He'll need it against Aaron Craft.
Florida State at Florida (Dec. 22)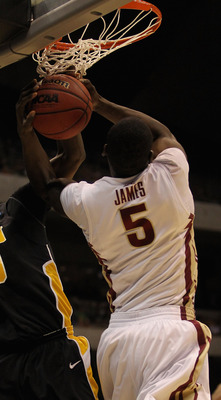 Ronald Martinez/Getty Images
This in-state game should be an extremely entertaining one to watch.
Florida State brings a bruising defense to face a blitzing Florida offense.
Look for a fantastic freshman match-up between Florida's stud Patric Young and FSU's Bernard James. Both are extremely physical players in the low post.
Georgia Tech vs St. Joseph's (Nov. 17)
Streeter Lecka/Getty Images
This Georgia Tech team is reshuffling. They have a new coach and will soon have a new arena.
Expectations are not high for the Jackets. St. Joseph's is a young program playing with a chip on its shoulder. They will be trying keep their momentum going after last year's deep run into the Atlantic 10 conference tournament.
Brian Gregory will need some early wins to gain the confidence of the Ramblin' Wreck.
Maryland vs Albany (Dec. 28th)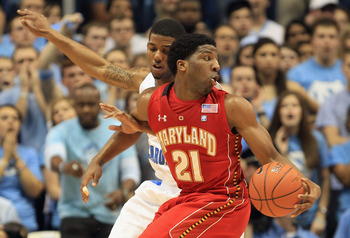 Streeter Lecka/Getty Images
Sorry, Terps fans. There is not much to cheer about this season. Maryland is predicted to finish near the bottom of the ACC.
The game versus Albany is important because it is the first chance College Park will get to see 7'1" Ukrainian sensation, Alex Len. Guard Pe'shon Howard should be back from his ankle injury as well.
Miami at Purdue (Nov. 29)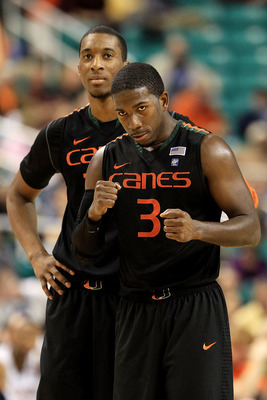 Streeter Lecka/Getty Images
Miami begins the season without forwards Reggie Johnson and Julian Gamble. Malcolm Grant will need to pick up his scoring in order to replace those two.
Purdue is a good barometer for how the 'Canes are faring without their big men. It's also a good warm-up for Memphis, who they face a week later.
UNC vs. Kentucky (Dec. 3rd)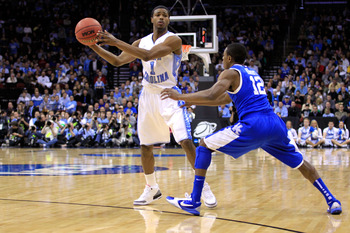 Chris Trotman/Getty Images
This game could be labeled "NBA Season Opener" due to the number of future pro players that will be on the floor in Lexington that afternoon.
Due to the LSU vs Alabama football snooze-fest, this may end up being the biggest No. 1 vs No. 2 game of 2011.
North Carolina State vs Vanderbilt/Syracuse (Nov. 19/Dec 17th)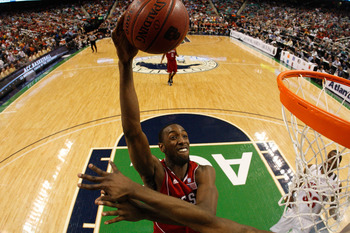 Streeter Lecka/Getty Images
One word to describe the Wolfpack's non-conference schedule: Yikes.
NC State has a brutal schedule against two teams ranked in the top ten (Vanderbilt and Syracuse). They also face Princeton and Indiana, two teams on the higher end of their respective conferences.
C.J. Leslie has the right tools to lead the team. One win against a ranked team will show that they are prepared for Duke, Florida State and UNC.
Virginia vs Michigan (Nov. 29th)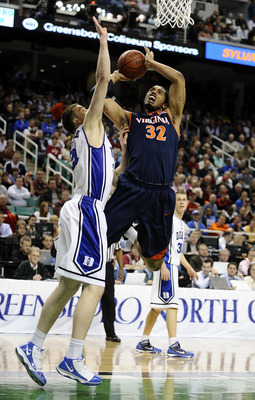 Jeff Zelevansky/Getty Images
This Big Ten-ACC challenge features two teams who are in the middle of the pack of their respective conferences and will be looking for some solid wins to add to their resume.
Virginia and Michigan are both looking to improve upon last year's finishes. Facing Tim Hardaway Jr. and the deep Wolverine back court will be a challenge for the Cavs' backcourt.
This will be a good test for UVA, who faces the perennial darlings of March, George Mason, one week later.
Virginia Tech at Minnesota (Nov. 30th)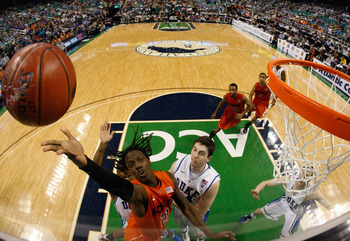 Streeter Lecka/Getty Images
This is the first big game for the Hokies. They are a young and hungry team looking to prove they belong with big boys of the ACC. It also gets them warmed up for Kansas State a few days later.
In order to win this game, the Hokies will have to stand up to Minnesota's talented frontcourt.
Wake Forest vs. Dayton (Nov. 24th)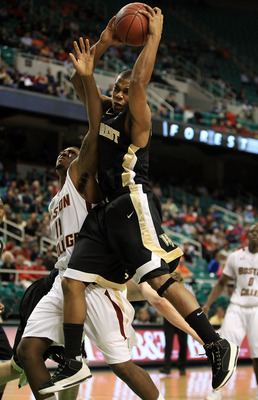 Streeter Lecka/Getty Images
The Demon Deacons do not have a lot to yell about this year. Wake Forest is in the process of rebuilding and is not projected to make it to tournament play.
The Deacons play Dayton and then Arizona State or Fairfield in the Old Spice Classic in Orlando. The team might pick up some momentum if they win the tournament.
There is a glimmer of hope on the horizon, as Wake Forest just pulled in one of the best recruiting hauls in school history.
It will get better, fans. Just wait.
Keep Reading