Eric Decker Girlfriend: Jessie James Drops Reggie Bush for a Bronco Stallion
November 10, 2011
G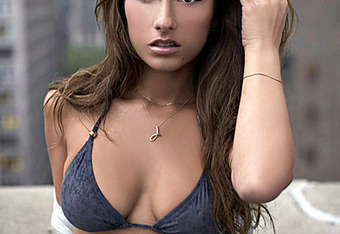 Move over, Kim Kardashian; there is a new WAG on the prowl, and judging by her taste in men, she may give the new divorcee a run for her money. 
Reggie Bush has had his fair share of fine women. He has also lost a good amount of them as well. One of the hottest ladies is singer Jessie James. The Dolphins' loss is a Broncos' gain. 
Black Sports Online reports James is now sweet on Eric Decker, wide receiver on the Denver Broncos. Decker is having a banner year if all this is true. As you can see, James is quite the looker. 
That is only half of it; Decker has 33 receptions, and six of them are for touchdowns. On a team that is wallowing in mediocrity, that is nothing short of amazing. 
As the reports states, "Broncos Eric Decker has cuffed one of Reggie's ex ladies Singer Jessie James.  I am not mad at him she is definitely is Tiger Style worthy."
On the other side of momentum, Bush saw his former love get married in famous fashion when Kim Kardashian married NBA hoopster Kris Humphries. The fact that the two divorced immediately after may lend some hope for Bush turning things around in the ladies department. 
Bush has scored just once on 88 carries, which is one less than other athletes are scoring on his former ladies. We kid the Dolphins star only because we know how much game he has. 
The man may be off to a slow start in Miami, but he slays it with the lovely WAGs and goes through them like wardrobe changes. 
Decker can have James; Bush will soon be onto the next one. Now we have to ask if Bush is a better player on or off the field?
I will say it is a dead heat.