San Diego Padres Uniforms: 4 Reasons Their New Uniforms Are Terrible
There have been a number of MLB teams that have rolled out new looks for the 2012 season, the most notable being the Miami Marlins' new designs.
The San Diego Padres have decided to roll out a new set of uniforms, too.
The Padres made one good decision with the uniforms and that is it. They have decided to use the Swinging Friar logo as a shoulder patch on the team's white jerseys.
Unfortunately, that was the only good decision that the Padres made when they designed these uniforms. The Padres may not have gone back to brown and yellow, but they did not make a good choice with these uniforms.
Photo Credit: CBS Sports
They Missed out on a Great Opportunity
When the Padres decided that they were going to create a new uniform set, they chose to honor the team's past. The problem is, that they picked the wrong era.
These jerseys are reminiscent of their days as a team in the Pacific Coast League. The team would have made a better choice by choosing to model the uniforms after the ones they wore in the late 1970s and early 1980s.
The team wore these jerseys as a throwback a few years ago, and the throwback uniform was incredibly popular.
The Uniforms Are Boring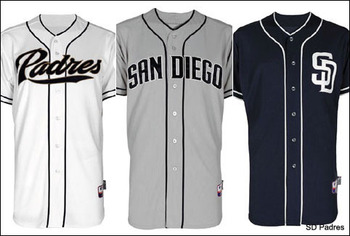 Take a look at the Padres' new uniforms. They don't stand out. They aren't exciting and they just are plain and boring to look at.
If the Padres were going for the most boring look in the MLB, then they certainly achieved their goal.

Photo Credit: Yahoo
The Gray Uniform Seemingly Doesn't Fit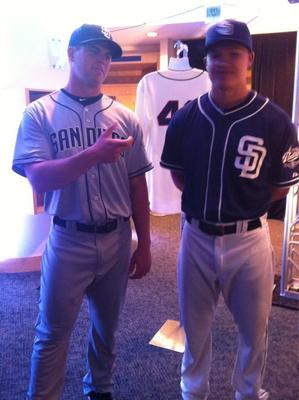 Gray uniforms are fairly popular as a color for road jerseys in the Major Leagues, and it normally looks good. However, it does not work for the Padres because it looks way too simple.
The Padres' colors are blue and white. On the road grays, the blue is very dark and it almost looks black. At least there is some white on the uniform, although it is just the outline of the letters. The white buttons probably shouldn't count towards incorporating the team colors into the uniform.
Photo Credit: Lob Shots
The White Uniforms Were Barely Changed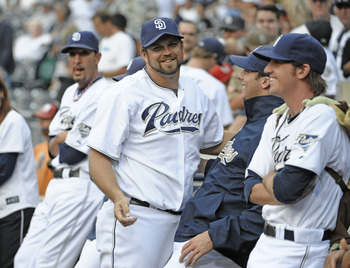 Denis Poroy/Getty Images
Take a look at the uniform on this slide and then go back and look at the new white uniforms that the Padres introduced. There are not many differences.
When a team introduces a new set of uniforms, fans are expecting bigger changes than just modified piping on the old uniform. The team also made subtle changes like getting rid of the drop shadow and updating the letter on the back.
Keep Reading

San Diego Padres: Like this team?