The Best Sprint Cup Paint Schemes of 2008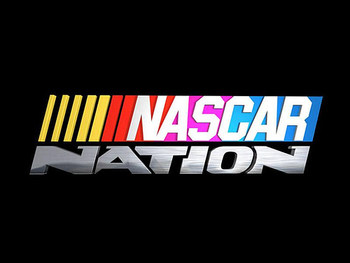 One thing that is common in the Sprint Cup Series is that someone is going to have an amazing paint scheme. The one that everyone remembers for some reason.
In 2008 the drivers once again rolled out their best, some more than others, and every weekend the fans were treated to a site.
These are some of the best paint schemes for the 2008 NASCAR Sprint Cup season.
Greg Biffle
Biffle took this black and silver Dish Network car to victory lane at New Hampshire.
Jeff Burton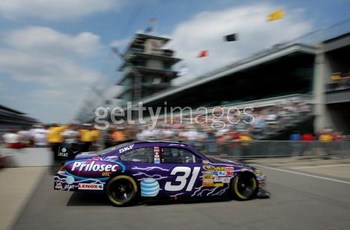 Burton drove this car on numerous occasions in 2008. Who doesn't love purple and black with lightning?
Kyle Busch (1)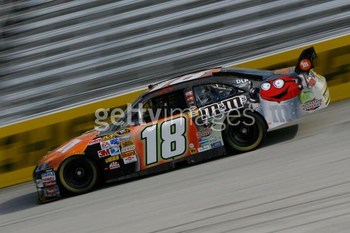 Busch ran his Halloween M&M's scheme at Atlanta in the fall. The M&M's company had many great schemes this year.
Kyle Busch (2)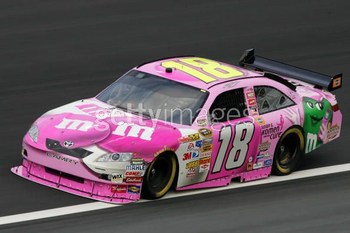 At Lowe's in October, Busch and company showed their support of Breast Cancer Awareness month by running this all pink car.
Kyle Busch (3)
Busch was on a hot streak all year, so it was only fitting to bring out a sparkling hot 4th of July scheme for Indy. However, he finished 15th
Kyle Busch (4)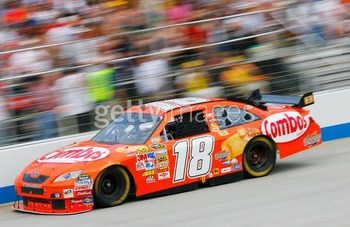 The on fire orange Combo's car rolled out at Dover in June and rolled in to victory lane.
Kyle Busch (5)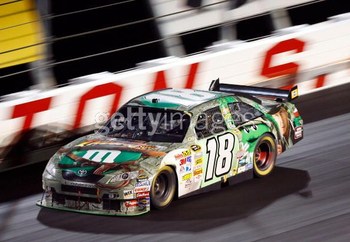 "Wild Thing" drove this Indiana Jones car at Darlington where he ran wild all over the competition for another victory.
Jeff Gordon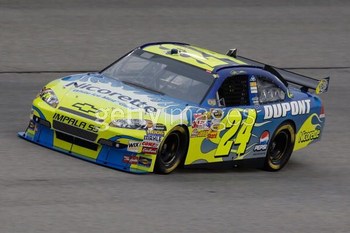 Jeff Gordon has always run some special and unique schemes, this yellow and blue Nicrotte car ran at Atlanta.
Denny Hamlin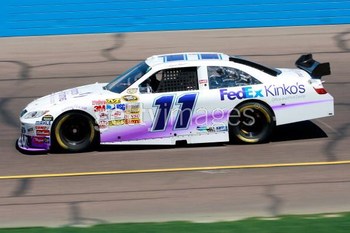 At Phoenix in April, Denny Hamlin showed his support for Premature Babies with a white and purple March of Dimes car.
Kevin Harvick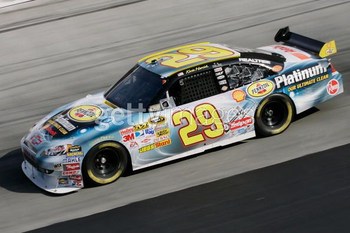 Harvick and Shell moved away from their typical yellow and orange with this black and silver scheme.
Dale Earnhardt Jr. (1)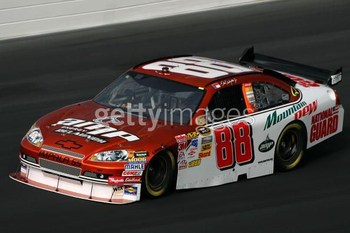 It used to be very rare when fans would see Dale Jr. running a different paint scheme. But in 2008, he had plenty, including at Lowe's when he ran his favorite color, orange, Amp car.
Dale Earnhardt Jr. (2)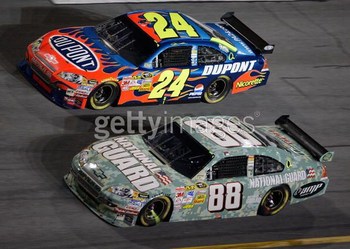 At Daytona in July, Jr. and the National Guard were out in force. Both on pit road and on the track.
Dale Earnhardt Jr. (3)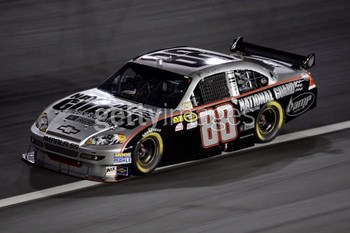 At Lowe's for the All-Star race, the team broke out an all-star car in the "Grey Ghost" which became a major hit..again.
Dale Earnhardt Jr. (4)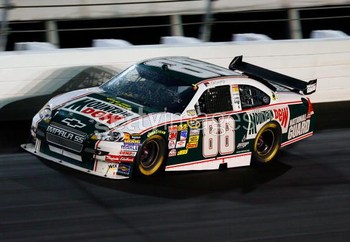 Everyone loves a throw back scheme and this one made everyone, Darrell Waltrip included, smile. A retro Mountain Dew scheme which ran at Darlington.
Matt Kenseth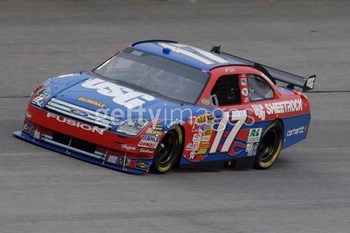 Any car with flames looks sharp and Kenseth's USG car from Chicagoland is no exception.
Martin Truex Jr.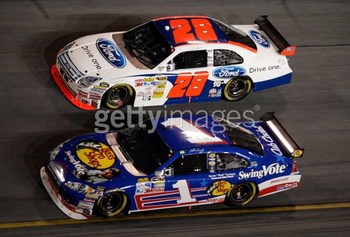 Truex Jr. ran a Swing Vote car at Daytona in July. Anyone who doesn't love a red, white and blue car is crazy
Ryan Newman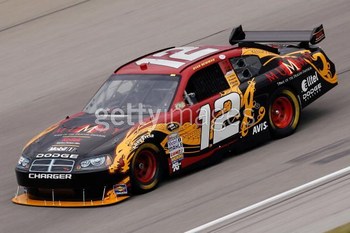 What a better way to advertise your movie than on a race car? That's exactly what happen when for Ryan Newman with The Mummy.
David Ragan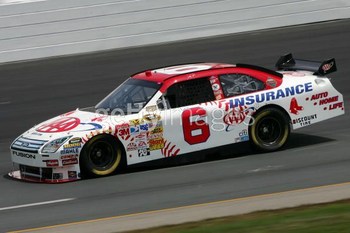 Now that Roush Racing is partners with an owner of the Boston Red Sox, they decided to put their name on David Ragan's car at New Hampshire.
Elliott Sadler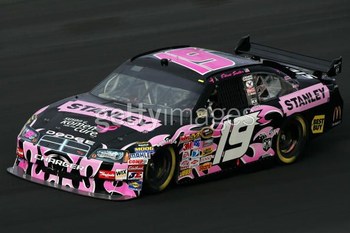 Like Kyle Busch, Elliot Sadler also ran a special scheme at Lowe's in support of Breast Cancer Awareness.
Keep Reading