Ranking the 5 Biggest Blowhard Personalities Covering the NFL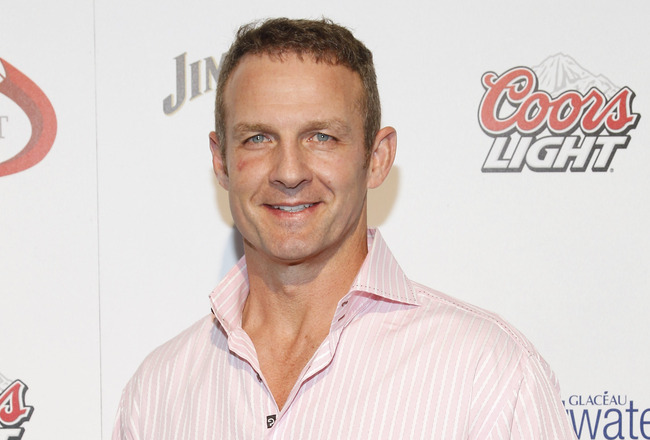 Mark Von Holden/Getty Images
All sports fans have their favorite and least favorite television personalities. A number of these personalities like to bluster, boast and toot their own horns. For some, this blowhard strategy is what attracts their fans, while it repels others.
Here are a few so-called "blowhards" who have input on lots of sports matters, including the NFL.
Skip Bayless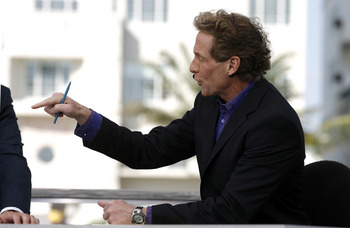 Allen Kee/Getty Images
Skip Bayless is one of those guys who is a blowhard that gets paid for being a blowhard. Skip's personality may not be the same off camera as it is on, but on camera, he seems to be a character that was definitely created and magnified to attract attention.
Known for spouting off, running his mouth and boldly stating his opinion, Skip has been challenged by the likes of NFL players Reggie Bush, Darnell Dockett and Chad Ochocinco, as well as others.
Merril Hoge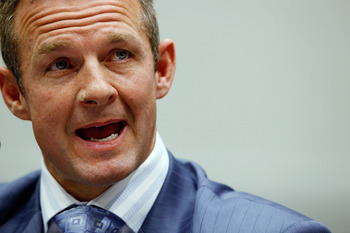 Chip Somodevilla/Getty Images
Merril Hoge is another personality who has been criticized for being a blowhard, especially as of late.
Within the last year, Hoge has notably criticized Panthers rookie quarterback Cam Newton as well as ripped apart Broncos quarterback Tim Tebow.
According to quotes from Hoge in this article, Newton was never going to amount to much of anything as an NFL quarterback.
"The only word I can use after watching four games is atrocious," Hoge said. "You never know where that ball will end up. In fact, he was more of a runner than he ever was a passer."
Newton threw for over 400 yards in each of his first two games as a rookie.
As for Tebow, Hoge stated in another article that Tebow had no place as the Broncos' starter, saying, "If they [the organization] start Tim Tebow, players are not stupid. That coaching staff will have no respect from the players."
Tebow is now the team's starting quarterback and, according to reports, is highly respected by teammates.
Bill Parcells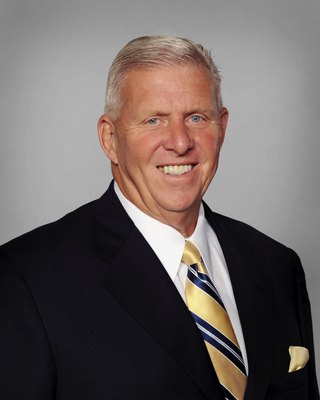 Getty Images/Getty Images
Bill Parcells is another personality whose blowhard-ness seems to be magnified for the sake of entertainment.
A former coaching great and media favorite since his coaching days, Parcells has always been quotable. Now that his those days are over and he is acting as a media personality, he serves in the role of the outspoken, coaching know-it-all.
Mel Kiper Jr.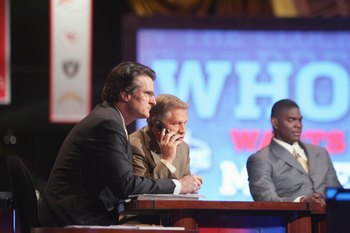 Chris McGrath/Getty Images
As the go-to guy for NFL draft scouting and reporting, Mel Kiper is set up to be a blowhard. He gets all the info he can on draft prospects, reports his opinion on their stock and makes his projections. His job is to be a know-it-all.
Unfortunately for Kiper, his know-it-all status turns to blowhard when he develops a strong opinion against a certain player and is proven wrong.
See: Cam Newton 2011.
Chris Berman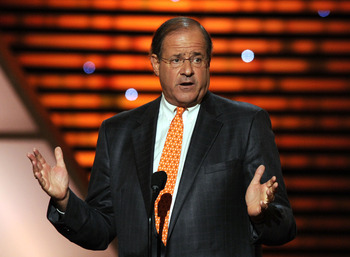 Kevin Winter/Getty Images
Chris Berman, aka Boomer—you either love him or you hate him. Some consider him classic; others consider him played out.
In the business for more than 30 years, Boomer is known for his famous one-liners and comedic undertone. Some people appreciate it, but others find it egotistical, landing him the title of blowhard.
Keep Reading