20 Soccer Stars Whose Egos Are Too Big for the Teams They Play for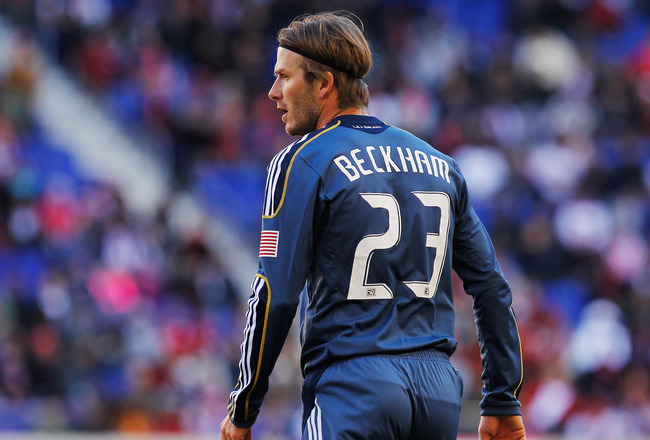 Mike Stobe/Getty Images
Personalities and egos are a big part of the high-octane world of professional football.
But it is not just the best clubs around the world that have big ego players. Although some players' egos still standout on high profile teams, many have egos at lesser teams too.
So here is a look at 20 football players whose egos are too big for the teams they play for.
Emmanuel Adebayor (Tottenham)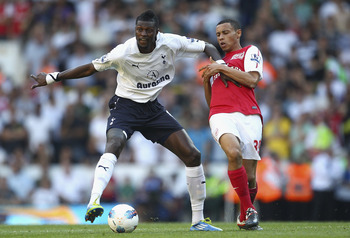 Julian Finney/Getty Images
Emmanuel Adebayor has one of the biggest egos in the English Premier League.
The former Arsenal striker has never been far from controversy during his career. He moved on from the Emirates Stadium to Manchester City and mocked the Arsenal fans when he scored against them.
Manchester City and Real Madrid, where he spent some time on loan, seemed good fits for his inflated ego, but Adebayor is now on loan at Tottenham and it will be interesting to see how he progresses there.
Mario Balotelli (Manchester City)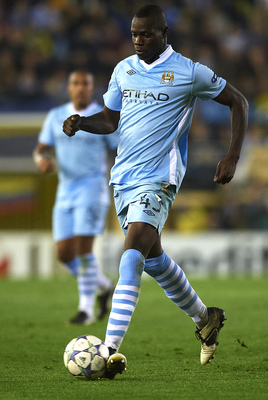 Manuel Queimadelos Alonso/Getty Images
Even though he is at "ego central" Manchester City, Mario Balotelli must be mentioned on this list.
The Italian striker has been at times eccentric and immature, while there have been several on-field incidents which suggest he thinks he is gods gift to football.
Balotelli has also gained a reputation for many of his off-field antics.
He was famously involved in a car crash just days after joining Manchester City and was carrying £5,000 cash with his explanation being, "Because I am rich."
Joey Barton (QPR)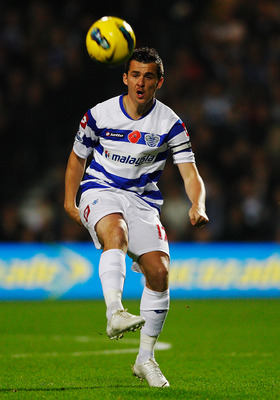 Paul Gilham/Getty Images
Joey Barton is a controversial footballer.
He has been convicted twice on charges of violence and in 2008 he was sentenced to six months imprisonment, of which he served 77 days.
He has a lot of potential as a footballer but, unfortunately, his head gets in the way of him reaching it.
After Newcastle Untied finally had enough of him, Barton's ego was to the fore as he looked to sign for a team playing Champions League football.
When no one came knocking for his services, he ended up signing with Premier League new boys Queens Park Rangers.
David Beckham (LA Galaxy)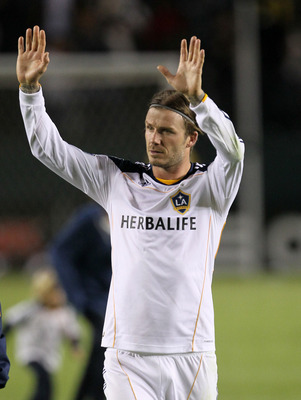 Stephen Dunn/Getty Images
David Beckham understandably has a fairly big ego. He is after all the most recognisable football player on the planet.
When Beckham moved to the United States to play for the Los Angeles Galaxy, there was always going to be a clash with his ego and the MLS.
He has offset that with loan spells to AC Milan as he has continued to try and prove himself at the highest level.
He does, however, suit the glitz and glamour of Los Angeles, even if the quality of football has been a step down for him.
Nicklas Bendtner (Sunderland)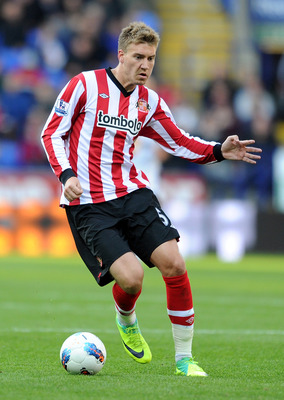 Chris Brunskill/Getty Images
Nicklas Bendtner is a talented young striker currently on loan at Sunderland from Arsenal.
Unfortunately, though, he thinks he is one of the best strikers in the world. While he has the talent to go a long way, he is nowhere near as good as he thinks he is at this moment.
Bendtner's ego just doesn't suit a hard working middle of the table Premier League team like Sunderland.
David Bentley (West Ham United)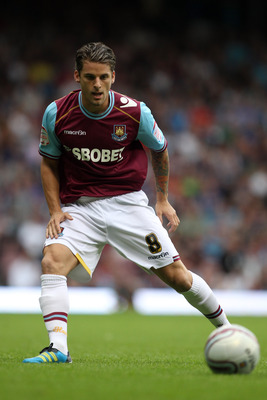 Clive Rose/Getty Images
Tottenham Hotspur's David Bentley has recently spent periods on loan at Birmingham City and West Ham United, which are not clubs that suit his ego.
An injury has halted his loan spell at West ham, and he has consequently returned to Tottenham for treatment.
On the field, though, he seems to have more desire to pull tricks and play up to the fans than play proper football.
He is a talented footballer who has failed to reach his potential, but his ego wouldn't suggest that.
Jay Bothroyd (QPR)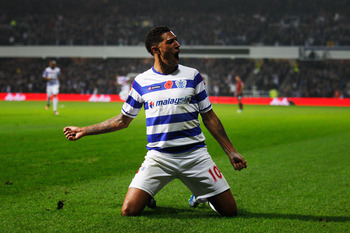 Paul Gilham/Getty Images
Jay Bothroyd started his youth career at Arsenal before being sold after throwing his shirt at a coach after being substituted.
This was a sign of the ego that has played a big part of Bothroyd's career.
The striker moved around a lot in his earlier days before having a successful few seasons at Cardiff City.
Her earned himself a move to Queens Park Rangers this year, but his ego has been described as being too big for Barcelona, let alone Cardiff or QPR.
Denilson (Sao Paulo)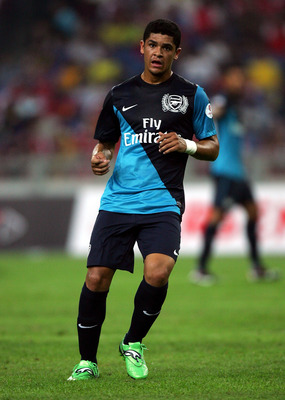 Stanley Chou/Getty Images
Denilson has been one of Arsenal's least effective players over the past few years.
However, his ego suggests he is a world beater and he has been demanding a move because he wants to win trophies.
Currently on loan at former club Sao Paulo Denilson, 23, still believes he has what it takes to be a great player.
That definitely won't be happening for him at Arsenal, though, as he will likely be moved on permanently in the near future.
El-Hadji Diouf (Doncaster Rovers)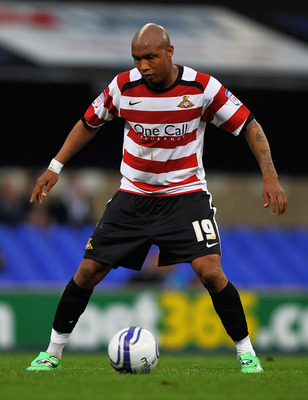 Matthew Lewis/Getty Images
Well-travelled footballer El-Hadji Diouf is currently signed up with English Championship side Doncaster Rovers.
Diouf sprung to prominence after playing for Senegal in the 2002 World Cup and has gone on to have an OK career with various English clubs.
But, unfortunately, his on- and off-field behaviour has gained him more attention than his play.
His ego is far too big for a second-tier club and it seems a matter of time before something will go wrong at Doncaster.
Samuel Eto'o (Anzhi Makhachkala)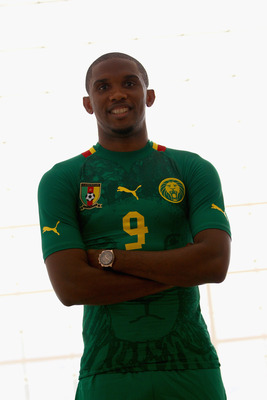 Richard Heathcote/Getty Images
Samuel Eto'o is a world class goal scorer who is now plying his trade in Russia with Anzhi Makhachkala.
He is on ridiculous money and is thought to now be the highest-paid player in the world.
After a high profile career in Spain and Italy Eto'o, 30, is now cashing in on his success.
With all that success, however, comes his ego, which is too big for the Russian Premier League. But money talks.
William Gallas (Tottenham)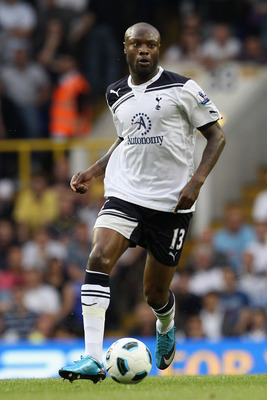 Scott Heavey/Getty Images
Former Chelsea, Arsenal and current Tottenham defender William Gallas has had his fair share of problems over the years.
He fell out of favour at both Chelsea and Arsenal after several incidents where he let his ego get the better of him.
A controversial autobiography in 2008 didn't help his cause, although he does seem a bit more mature now at Tottenham, but the ego remains to an extent.
Rafael Marquez (NY Red Bulls)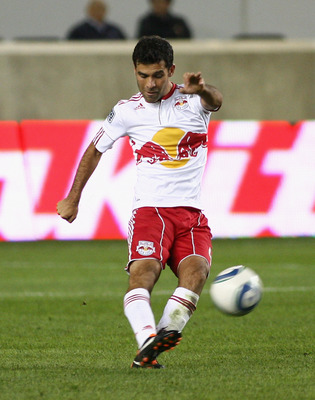 Andy Marlin/Getty Images
Rafael Marquez established himself as a quality defender during his long stint at Barcelona.
He moved on to the MLS in 2010 with the New York Red Bulls, which seems to have been a step down too far for his large ego.
This classic quote sums Marquez up best:
"If you watched the game, there were individual errors that you can't do anything about. If we look at statistics, I stole a lot of balls. I think I made two or three bad passes out of 30-plus attempts. I almost didn't commit any errors, so I am not worried.
"I think I am playing at my maximum level and doing everything I can. I don't have, unfortunately, four defenders on my level that can help me out."
Mido (Zamalek)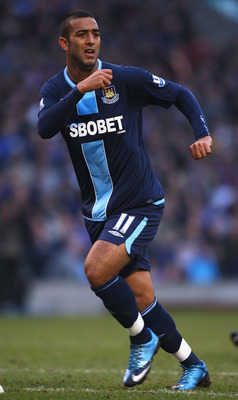 Matthew Lewis/Getty Images
Egyptian striker Mido has a reputation of having a pretty high opinion of himself.
After playing all around Europe, Mido has come full circle and finds himself back where he started his career—at Zamalek in Egypt.
Still only 28, it remains to be seen whether Mido's ego will be content to see out his career in a low reputation league or whether he will give Europe's big competitions another crack.
Neymar (Santos)
Clive Rose/Getty Images
Neymar is the latest young superstar to come out of Brazil.
The 19-year-old is still at his first club, Santos, but it seems a matter of time before a big European club snaps him up.
Unfortunately, the massive hype surrounding Neymar is not helping the youngster's ego, which is quickly inflating.
He is obviously getting too big for Santos, and he needs to get out into top-tier European competition where he can test himself before his ego gets worse.
Robinho (AC Milan)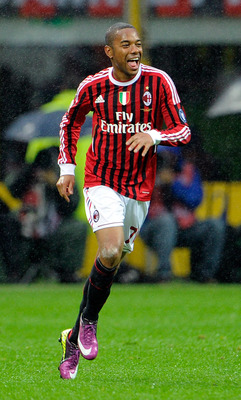 Claudio Villa/Getty Images
Robinho earned a reputation of being "too cool for school" while at Manchester City.
His hefty wage demands and contract clauses showed just how much he thought of himself, and his big ego was better suited to his former club Real Madrid.
He has since moved on to AC Milan, but it seems no club is big enough for Robinho's ego, which means he warrants an inclusion on this list.
Cristiano Ronaldo (Real Madrid)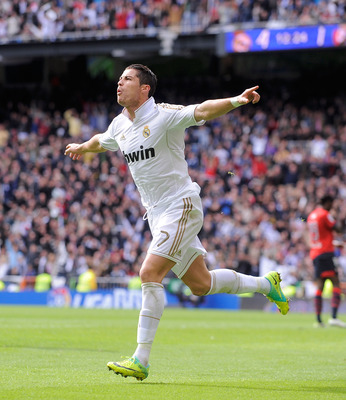 Denis Doyle/Getty Images
Cristiano Ronaldo has arguably the biggest ego in world football.
It could be said that his ego is only matched by the club that he plays for—Real Madrid.
With that in mind, his place on this list refers more to his time at Manchester United.
His reputation grew and grew during his time there, and as a result, so did his ego. In the end it got so big that United decided to cash in on him after he made his mind up that he wanted a move to Spain.
Luis Suarez (Liverpool)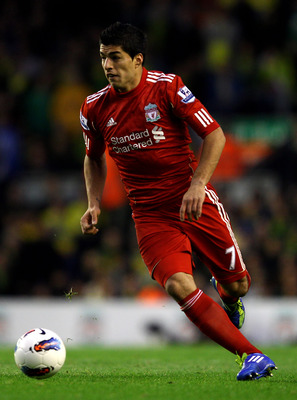 Richard Heathcote/Getty Images
Despite only being at Liverpool a short time, Suarez has already become a well known player around the league.
His ego appears quite big, although the jury is still out.
A clue as to just how big Suarez's ego may be is the fact he only seems happy when he is scoring goals and things are going his way.
But when Liverpool are against the wall is when Suarez needs to step up more regularly.
Adel Taarabt (QPR)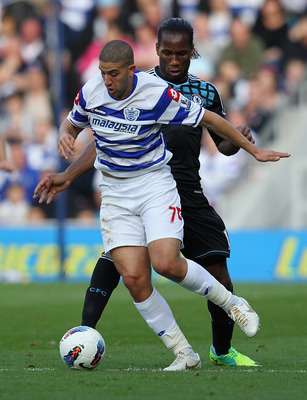 Dean Mouhtaropoulos/Getty Images
Queens Park Rangers' standout midfielder during their promotion run last season was Adel Taarabt.
The Moroccan has been known to claim that certain clubs are chasing him, which suggests he has an ego.
At Tottenham he claimed some of Europe's biggest clubs were after him, but QPR were one of the only clubs to bid for him, and he has recently suggested again that there is interest for him.
The truth is he is playing at about the right level where he is so he should just knuckle down and get on with the job of helping QPR stay in the top flight.
Carlos Tevez (Manchester City)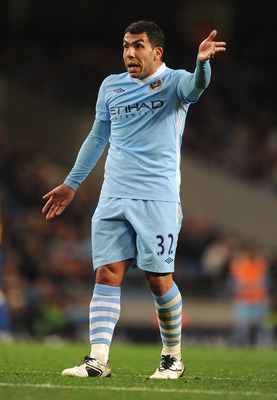 Michael Regan/Getty Images
Carlos Tevez is another player at a high-profile club with an ego that may still be too big for his employers.
For example: He recently refused to come off the bench during a Manchester City Champions League game.
There has been some debate at just how in the wrong Tevez was, but the whole incident sounds like a player who takes his position for granted.
Despite being at a club as ambitious as Manchester City, his ego still stands out.
Amr Zaki (Zamalek)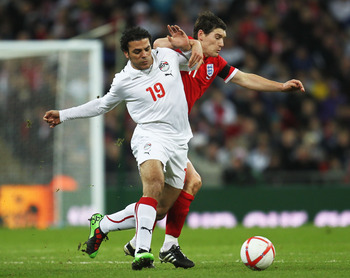 Paul Gilham/Getty Images
Amr Zaki is another player to claim that some of Europe's biggest clubs have been chasing him.
Zaki has a good goal scoring record over the last decade, but his ego would suggest he is world class.
The Egyptian, like Mido, has taken a step down in quality and returned to his home country to play with Zamalek.
The dressing room at Zamalek would sure be an interesting place at the moment with the egos it currently houses.
Keep Reading