Why Darren Sproles Should Be at the 2011 NFL Pro Bowl
Kevin C. Cox/Getty Images
Rushing Stats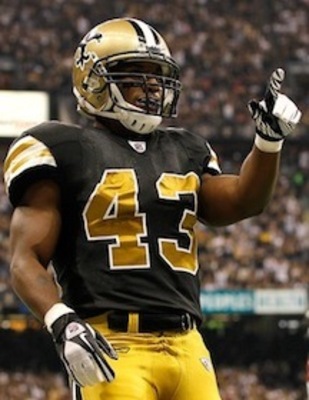 Kevin C. Cox/Getty Images
When you look at just rushing stats, no Sproles is not the most productive running back with only 347 yards, but that is because he has ran the ball just 49 times.
Sproles has the NFL second best average yards per rush with 7.1. Of course that average would come down if he only ran the ball 20 times per game.
Darren vs. Goliath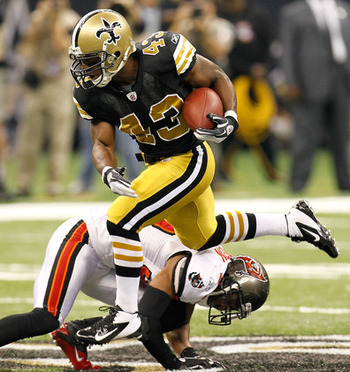 Kevin C. Cox/Getty Images
Sproles' smaller size, nimble speed and quick brain make him difficult to tackle. Obviously that's why the Saints like to use him in every aspect of their offense. When healthy the Saints offense is crowded, but Sproles has still found a way to score six times in nine games.
Best Player in PPR Formats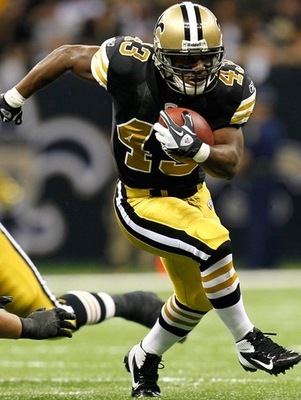 Kevin C. Cox/Getty Images
Darren Sproles is second in the league in receptions at 56 through nine games, and that puts him on pace for an impressive 100 receptions for 446 yards.
If you play fantasy football, Sproles could finish the year as best PPR start even ahead of the likes of Matt Forte and LeSean McCoy.
Impressive Returner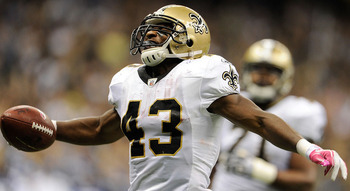 Stacy Revere/Getty Images)
If your fantasy league counts return yards, Sproles is probably the top non-QB starter. He is fifth in the NFL with 551 kickoff return yards and sixth with 240 punt return yards and one touchdown.
Billy Beane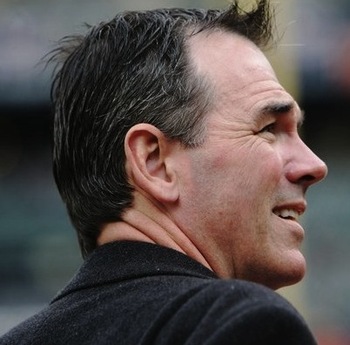 Jed Jacobsohn/Getty Images
If Oakland A's general manager Billy Beane managed football teams instead, the unappreciated Sproles would probably be one of his top targets
Consistently Healthy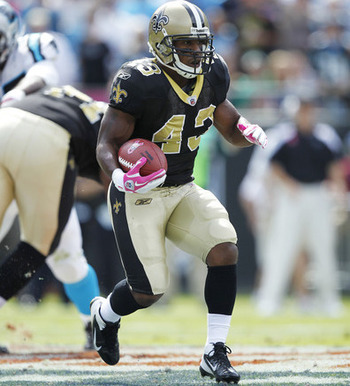 Joe Robbins/Getty Images
Do you really expect players like Mark Ingram, Pierre Thomas, Devery Henderson, Marques Colston, Robert Meachem or Lance Moore to stay healthy and not miss any more games this season?
When they do miss games, that means possible increased productivity for the durable Sproles, especially in the red zone.
Barry Sanders Little Bro'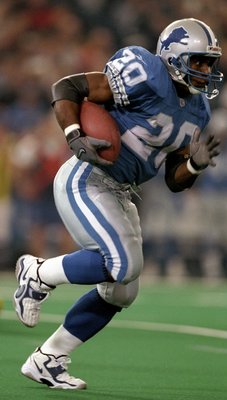 Andy Lyons/Getty Images
Barry Sanders was only 5'8", only two inches taller than Sproles. That didn't stop him from rushing for 15,269 yards.
I am not saying Sproles is the same caliber of player, but that would be a really high standard to select Pro Bowl players.
Always on the Field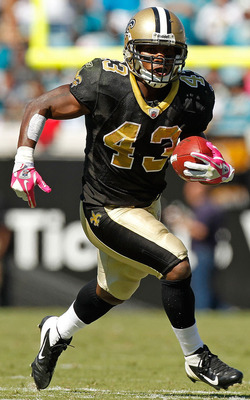 Mike Ehrmann/Getty Images
Only the NFL's elite get to touch the football more than Sproles. Should he not be mentioned amongst them just because some of them happen to be returns?
Room to Grow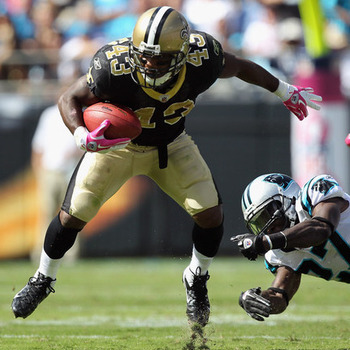 Streeter Lecka/Getty Images
Sproles had been underutilized with the Chargers. At 28 years old, Sproles still has some prime physical years
Since this is the player who uses his mind as much as his legs, Sproles could possibly become even better with experience.
Vote for Sproles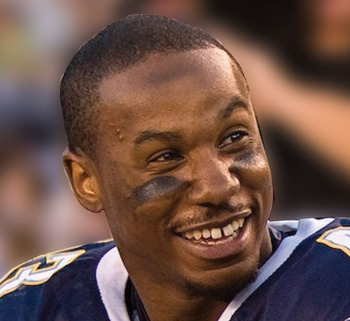 Despite the overall value Sproles brings to one of the NFL's most powerful offenses, Sproles isn't even on the standard Pro Bowl ballet for running backs.
Instead Sproles fans must either vote for him from his official NFL page, or as kick returner.
This Pro Bowl Sproles shouldn't be just limited to special teams, but as a versatile weapon for the entire NFC Offense
Keep Reading

New Orleans Saints: Like this team?