Facebook and Twitter Saved Sir Alex Ferguson's Job?
November 20, 2016
Michael Regan/Getty Images
According to the film "The Social Network", when Mark Zuckerberg created The Facebook (which is what it was originally called before the "The" was dropped), he is unsure what the site IS and WILL BECOME, so wants to watch how it develops of its own accord as people use it, rather than making any on the spot decisions about how they should market it.
While he identified the tremendous friends and networking potential, genius that he is, I think it's safe to say that he never anticipated it could one day possibly have an effect on decisions being made in sports.
I remember in the mid-1990's, writing a letter to Roy Evans, the then manager of Liverpool Football Club, expressing my concern at the decline in the teams performances and a run of unacceptable results.  I was astonished (and proud) when I received a personal, signed reply from the man himself a week or so later.
Now I don't know how many people are fanatical enough to actually take the time to sit down and write a letter to the manager of their favorite sports team after a serious losing streak, (most people won't complain to a company even when they receive bad service in everyday life) but what I do know is that these days you don't need to. 
A quick "tweet" and/or status update and a social network of friends, colleagues, acquaintances and favourite teams are immediately informed of your dissatisfaction.
As Mark Zuckerberg was unsure back then of what Facebook was, and what it would be in the future, many organizations now, are still not totally sure about how value can be derived from interaction with their customers via the new social media and are "testing the water."  It is not too different with sports teams.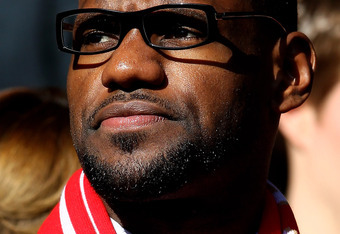 Clive Brunskill/Getty Images
Much of what is on offer consists of sending messages out to the fanbase with regard to team results, player interviews, injury updates, news etc.  In a nutshell, it's being used as a platform for branding, communication and pro-active supporter engagement.
While there may be some incremental value in leveraging bargaining power with sponsors, whether the number of "fans" or any of this activity is having or will positively have a significant effect on merchandising revenues, is yet to be established. 
But one thing is certain, fans, like customers, now have more power and their collective voice can be made heard at any time, at the click of a few buttons.  No need to try and get through to radio shows, no letters...  And herein lies the potential problem...
Last Saturday, Sir Alex Ferguson celebrated 25 years in charge of English side Manchester United, a club he has turned into one of the world's most successful.  Obviously it can't be proven, but I would safely assume that had the Internet and Facebook been around in 1986, he would not have been in charge for more than perhaps three seasons (and Manchester United may not be where they are today), such would have been the amplified level of anger thrust directly at the club after the results achieved in those first few seasons in charge.  So though the title suggests that social media may have saved Sir Alex's job, it was in fact a case of doing so by arriving many year's late.
The number of Facebook followers of some of the world's most popular sports teams, may provide an indication as to the potential of influencing decisions taken by the management of these teams:
A sample of teams from Soccer, NFL, NBA, MLB and NHL

| | |
| --- | --- |
| Team | Facebook Followers |
| Barcelona | 22,000,000+ |
| Real Madrid | 21,000,000+ |
| Manchester United | 20,000,000+ |
| LA Lakers | 11,000,000 |
| Liverpool | 7,500,000 |
| Chelsea | 7,500,000 |
| Boston Celtics | 5,500,000+ |
| New York Yankees | 4,500,000+ |
| Miami Heat | 4,000,000+ |
| Chicago Bulls | 4,000,000 |
| Dallas Cowboys | 4,000,000 |
| Pittsburgh Steelers | 3,500,000 |
| Boston Red Sox | 3,000,000+ |
| New England Patriots | 2,500,000+ |
| Chicago Bears | 2,000,000+ |
| St. Louis Cardinals | 1,000,000+ |
| Detroit Red Wings | 1,000,000+ |
| Chicago Blackhawks | 1,000,000+ |
| Boston Bruins | 1,000,000+ |
| Pittsburgh Penguins | 1,000,000+ |
| Atlanta Braves | 1,000,000 |
While feedback from the fanbase can be a positive thing, there is also a lot of knee-jerk reaction to bad results, with immediate success a mandatory requirement of the fast paced consumer society that is today's sports fan.  Whilst it may be easy to ignore at first, opinion can be shaped by herd mentality and like the recent riots in London, online and actual protests of scale can be organised with a few texts and tweets, chanting for managers to be sacked or owners to sell. 
In addition, "blogs" along with social content are picked up by the "bricks and mortar" media, directly from their own websites, almost all of which are integrated with social media portals, thus shaping journalist columns and headlines, which have a greater impact. As this article "goes to press", rumours circulating through the various social media like wildfire that Barcelona striker David Villa may be on his way to Liverpool or Chelsea in the January transfer window, have already reached the main stream media.
If we take into consideration that each and every player is also scrutinized at the micro level by millions of supporters who can now make their thoughts known about their performance, player confidence is also highly likely to be influenced by the online community. It is safe to assume that players follow these comments because many have official Twitter accounts and Facebook pages. 
This no doubt can have an indirect influence on team selection through dips in form being perpetuated by thousands of negative comments that can now be "heard."  While this may not be the case for the likes of established superstars such as Cristiano Ronaldo (Real Madrid), Lebron James (Miami Heat), Reggie Bush (Miami Dolphins) and Paul Pierce (Boston Celtics) to name but a few, who have millions of followers on Twitter alone, lesser mortals are in a precarious position.
So, while there may be opportunities to be gained from social media from a marketing and supporter relationships perspective, managing the team is also an area that needs to be addressed in more detail if some of the potential hurdles are to be overcome.  In a not so long ago era, managers like Alex Ferguson tried to protect their potential young stars from the media spotlight.  Today that is not a realistic prospect.