NFL: 10 Teams Trying Not to "Suck for Luck," but Doing a Good Job of It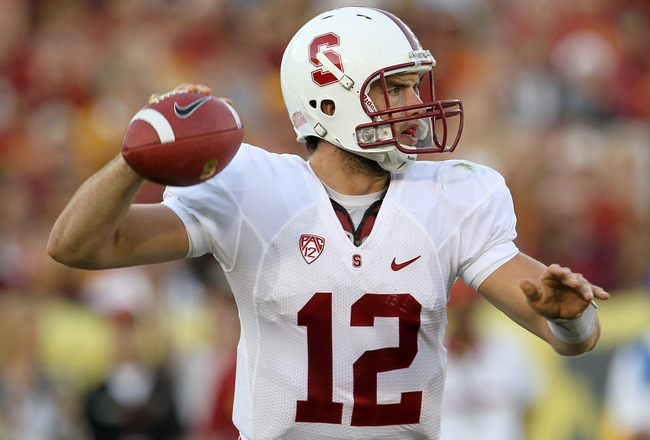 Stephen Dunn/Getty Images
Teams who are vying for the first overall pick in the 2012 NFL draft have been dubbed a part of the "Suck for Luck" sweepstakes.
This, of course, refers to Stanford quarterback Andrew Luck, who most see as a once-in-a-generation franchise player.
The team with the worst record at the end of the regular season will no doubt have Luck firmly in its sights.
Here is a look at 10 NFL teams that could use a franchise quarterback and have records that suggest they are attempting to "Suck for Luck."
10. Dallas Cowboys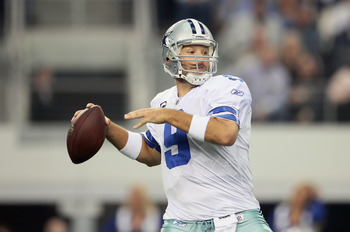 Jeff Gross/Getty Images
With a record of 4-4, the Cowboys are obviously not sucking at this stage.
However, they do have a quarterback who could possibly be replaced. Tony Romo, now 31, has been solid for the Cowboys and has carved out a nice career for himself after going undrafted in 2003.
Luck would be a nice fit for Dallas and could sit for a year or two behind Romo, who still has something to offer, before taking over.
However, the Cowboys have too much talent to be in a position to draft Luck in 2012.
9. Kansas City Chiefs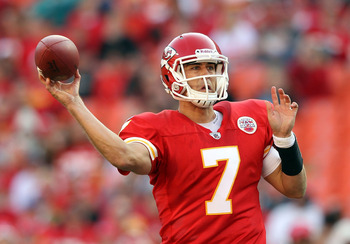 Jamie Squire/Getty Images
Like the Cowboys, the Chiefs are 4-4 and are far from having a terrible season.
They had a shaky start but appear to be turning the corner, although a comprehensive Week 9 loss to the Miami Dolphins is cause for concern.
The Chiefs traded for current quarterback Matt Cassel at the start of 2009, and he has had mixed success.
The franchise is no doubt talented, and while Cassel is a solid option at the moment, the Chiefs could use a true franchise signal caller to help them take the next step.
8. Minnesota Vikings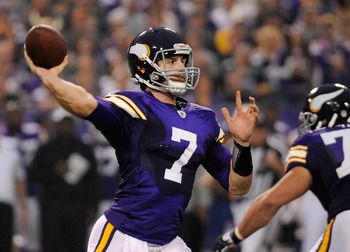 Hannah Foslien/Getty Images
The Vikings are an exception to the rule on this list. They have a player at quarterback who they are happy to roll with for at least a few years.
They drafted Christian Ponder this year with the twelfth overall pick to be their quarterback of the future, and he has done an okay job after unfortunately being thrust into action too early. Vikings fans are hoping he will be better for the experience in the long run.
Minnesota is currently 2-6, and although they will have no real interest in Andrew Luck, they could very well find themselves with a top-five pick.
7. Arizona Cardinals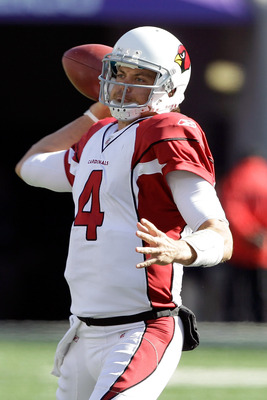 Rob Carr/Getty Images
The Arizona Cardinals traded for Kevin Kolb in the offseason to be their starting quarterback.
He was expected to lead the Cardinals to the playoffs in a weak division, but he has struggled to settle in with his new team.
The Cardinals have limped along to 2-6, and the San Francisco 49ers are running away with the division.
Kolb, still just 27, has plenty of years left in him, but Andrew Luck must look tempting to some Cardinals fans at this stage.
6. Cleveland Browns
Thearon W. Henderson/Getty Images
Colt McCoy has done an okay job as the starting quarterback of a mediocre Cleveland Browns team.
However, he is not the long-term answer, and surely the Browns will be looking for a franchise quarterback in the near future.
The Browns' current record is 3-5, and if the losses keep coming this season, then they may be in a position to draft Andrew Luck, who would instantly become the face of the franchise.
LeBron James would be a distant memory for the city of Cleveland.
5. Denver Broncos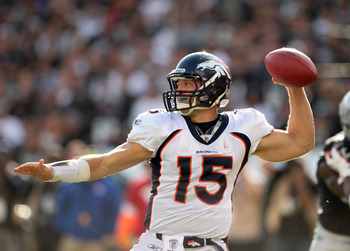 Ezra Shaw/Getty Images
The jury is still out on Tim Tebow.
After being handed the starting role a few weeks ago, he has had mixed results but should be given a decent chance to grow into the role.
Even so, the Broncos, who currently sit at 3-5, could have a shot to draft Andrew Luck.
Former Stanford and Denver Broncos quarterback John Elway, currently the Broncos' executive vice president of football operations, seems to be a big fan of Luck and has attended several Stanford practices.
Read into that what you will.
4. Washington Redskins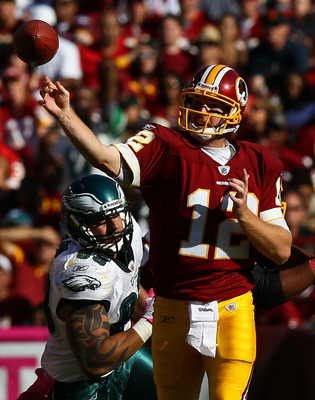 Win McNamee/Getty Images
The Redskins have actually been okay this season despite some inconsistent play at quarterback.
So far, they have tried Rex Grossman and John Beck behind center with little success, and neither of them are the answer in Washington.
The 3-5 Redskins are screaming out for a true No. 1 quarterback to help Mike Shanahan rejuvenate the franchise.
Andrew Luck would be a nice fit here.
3. Miami Dolphins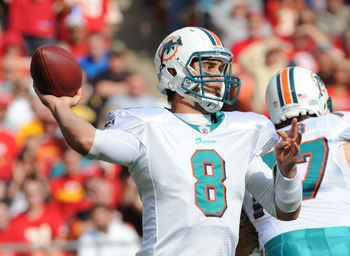 Peter Aiken/Getty Images
Matt Moore was impressive in Week 9, leading the Miami Dolphins to their first win of the season.
Moore has done admirably in a tough situation on a losing team, but to say he is the future at quarterback is a huge stretch.
The franchise is also fond of injured quarterback Chad Henne, but there is no way the Dolphins would pass on Andrew Luck if they were in that position.
Currently at 1-7, they just might get that chance.
2. Seattle Seahawks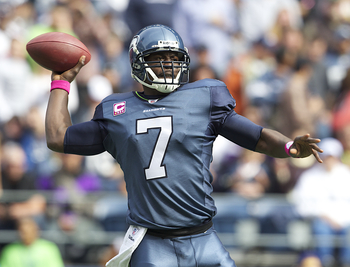 Stephen Brashear/Getty Images
Tarvaris Jackson and Charlie Whitehurst as your quarterback options? It's almost like Pete Carroll is trying to get Andrew Luck.
The Seahawks are on the decline and need something to pick them up. Carroll has done an okay job at rebuilding parts of the team, but quarterback is still a glaring weakness.
Seattle, currently at 2-6, would jump at the chance to bring Luck up the West Coast.
1. Indianapolis Colts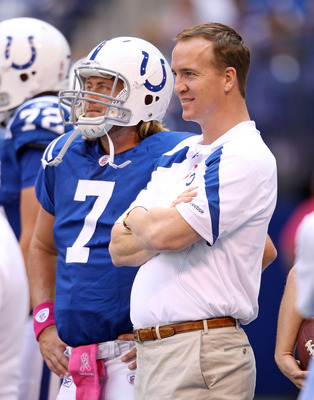 Andy Lyons/Getty Images
The Indianapolis Colts are another team who look like they are trying to get Andrew Luck.
With nine straight losses to start the season, the Colts don't even look like they'll win a game and are the favorites to win the "Suck for Luck" sweepstakes.
It looks more likely every week that the Colts will be in a position to replace one once-in-a-generation quarterback with another.
Their franchise quarterback since 1998, Peyton Manning, has had his career slowed by a neck injury, and the team has failed miserably without him this season.
But should they get that first overall pick, the perfect replacement will have fallen into their laps.
Keep Reading