Milwaukee Brewers: 5 Ways to Replace Prince Fielder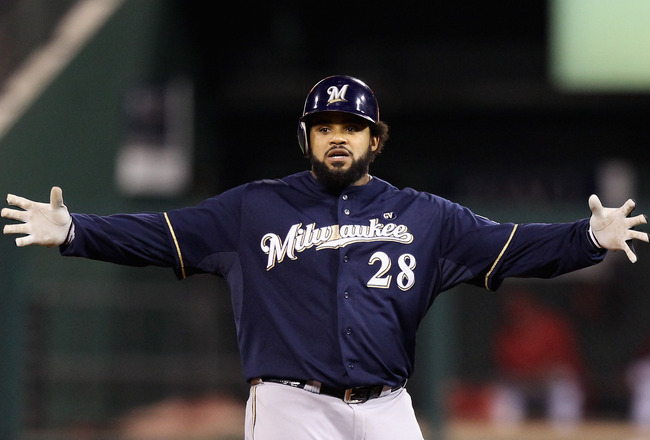 Christian Petersen/Getty Images
Milwaukee Brewers fans have consigned themselves to the fact that they will most likely head into the 2012 Major League Baseball season without big hitting first baseman Prince Fielder.
Although nothing is for certain at this stage, it does seem inevitable that the big guy will look for a big money contract elsewhere.
With that in mind, here is a look at five directions that the Brewers could go as they look to replace one of the franchises' most valuable and memorable players in its history.
Mat Gamel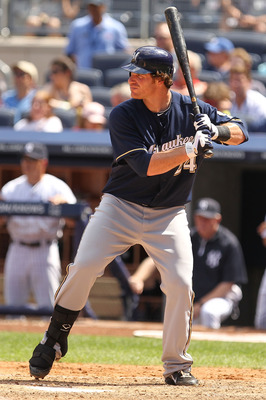 Al Bello/Getty Images
The 26-year-old Mat Gamel has been with the Brewers franchise since he was drafted in 2005 and is seen as the favourite to replace Prince Fielder.
He has impressed over the years in the minor leagues but he hasn't been able to translate that into major league success since his debut for the Brewers in 2008.
He has played 85 games over the last four seasons, with most coming in an extended stint of playing time in 2009, and has a career average of .222. From 171 at-bats he has 38 hits, 13 runs and five home runs.
Not eye popping stats at all, but a chance to play a full season in a starting position may be just what Gamel needs.
Casey McGehee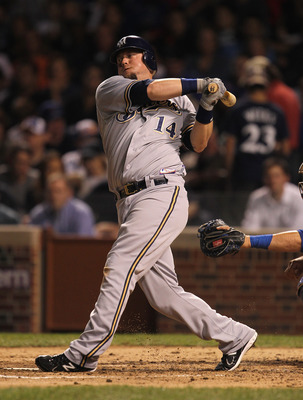 Jonathan Daniel/Getty Images
Casey McGehee is another option to fill the void of Prince Fielder.
The third baseman could make the transition over to first and let the Brewers find someone to fill third or give youngster Taylor Green the chance to step up.
If 29-year-old McGehee finds his 2009/2010 form, he could be the answer to fill the power hitting spot left by Fielder.
He slumped somewhat in 2011 but if the Brewers are still convinced by his hitting capabilities they could move him into a similar role to Prince and let him try his best to fill it.
Carlos Pena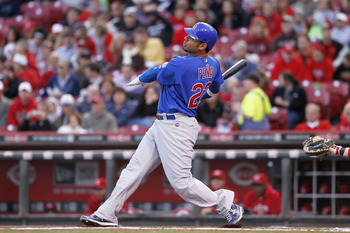 Joe Robbins/Getty Images
Carlos Pena continues to put up solid numbers even at age 33 and could be someone the Brewers pursue in free agency.
This season, he showed that he still has the hitting power, as he cracked 28 home runs for the Chicago Cubs.
He does strike out a lot but the Brewers would not be too concerned by that if they could get someone on first base who will hit them around 30 home runs.
Obviously Pena is not a long term option and probably only has a couple of decent years left in him, but he could be a nice option for the Brewers to platoon with Gamel for 2012.
Casey Kotchman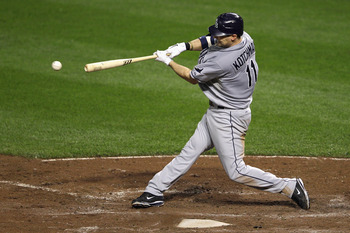 Rob Carr/Getty Images
Casey Kotchman would be another interesting free-agent option for the Brewers at first base.
The 28-year-old is a solid player with several years still on the clock and is coming off a 2011 season where he hit with an average over .300.
You are not going to get power hitting with Kotchman but you will get very solid defence and a good on base percentage.
He may not be the flashiest option the Brewers could look at to fill the hole left by Prince Fielder, but he would certainly be one of the safest.
Michael Cuddyer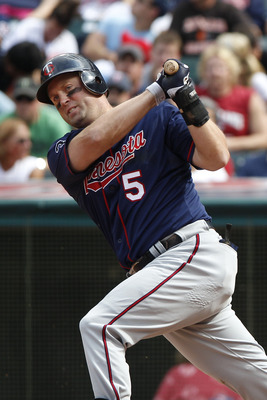 David Maxwell/Getty Images
Long time Minnesota Twin Michael Cuddyer could be another player that the Brewers target in free agency.
It is likely that Minnesota will want to hold onto him but he could be tempted to try the free agent market.
He has been a consistent player for the last decade and his numbers show no sign of declining. He has a solid career average (.272) and on base percentage (.344) and, like Kotchman, although he won't light it up with his power he will be reliable.
The 32-year-old is a versatile player who would be a nice fit on the Brewers roster which, barring a couple of holes, has all the tools in place to make another postseason run.
Keep Reading

Milwaukee Brewers: Like this team?