Good Luck Charms To Cure Your Bad Fantasy Football Juju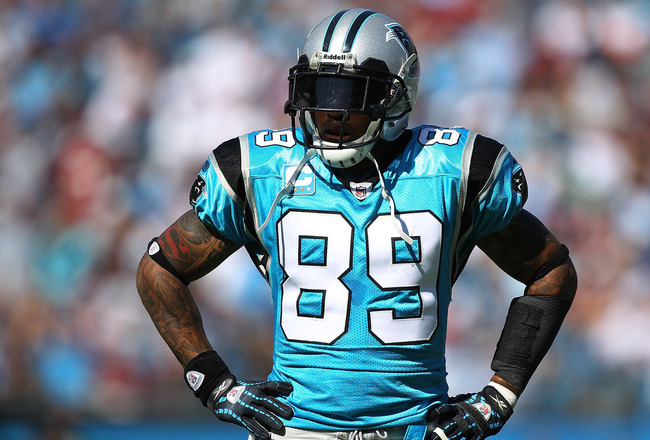 Scott Halleran/Getty Images
Fantasy football is thought to be a game of skill similar to poker. It's not.
There is a sliver of skill in attempting to find sleepers, but owners everywhere waste countless hours of their bosses' time "researching."
However, it all comes down to trusting people you have never met to do things that you cannot. If your season is a disappointment, there are a few maneuvers you can attempt to turn it all around.
The following slides will present some player acquisitions that can be beneficial to your team's bottom line. The slides also contain some actions that will only make you feel better.
If nothing else, remember that you must take advantage of every trash-talking medium and then quit.
Trade for Roy Helu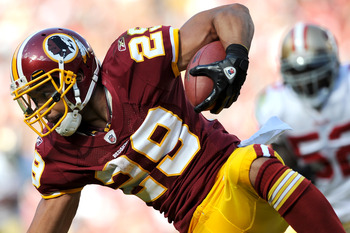 Patrick Smith/Getty Images
Roy Helu is coming off of an impressive performance, grabbing 14 receptions against the San Francisco 49ers. If you are in a point-per-reception league, his value is only going to continue to rise over the coming weeks.
There is the worry that his trade stock has reached a peak, but if you are reading this slideshow, then your season is already in rough shape and you might as well shake things up anyways.
The main upside is that head coach Mike Shanahan does not let players out of the doghouse. The only competition for carries and check down passes is Ryan Torain, and he has not been in the coach's good graces for a month.
Just ask Albert Haynesworth how difficult it is to get off of coach Shanahan's bad side.
Also, with Santana Moss out for at least a couple more weeks, whoever plays quarterback for the Washington Redskins will have no one else to throw to.
Switch Up Your Team Name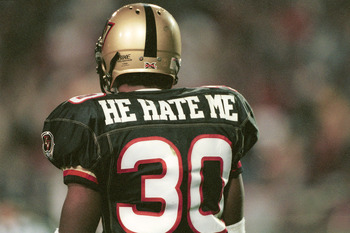 Todd Warshaw/Getty Images
There is more to a name than meets the eye. It may be funny to name your team "Cedric's Cellmates," but it doesn't strike fear into the hearts of the opposition.
Certain owners have taken to using college rivalries to distract their opponents from paying attention to their lineups. By using the name "godwearsasweartervest," there is the possibility that his opponent would be too concerned with creating a retort to properly administer to their team.
This move can backfire, of course, as this year has led to multiple responses, such as "Trophis & Tats."
Just be careful when playing with fire.
Inquire About LeGarrette Blount's Availability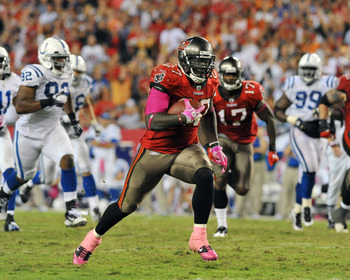 Al Messerschmidt/Getty Images
LeGarrette Blount has struggled through injuries most of the year, resulting in limited production. He was billed as the next workhorse back in the NFL but hasn't quite been able to fulfill expectations yet.
The Tampa Bay Buccaneers are moving towards desperation mode. They must have learned by now that Josh Freeman can't reel off comeback victories every week like he did last season.
The Bucs need to get back to playing defense and utilizing their punishing runner to wear down opposing defenses. If he is available for a reasonable price, he could be the season-changer that your team needs.
Start a Facebook Page Each Week for Your Opponent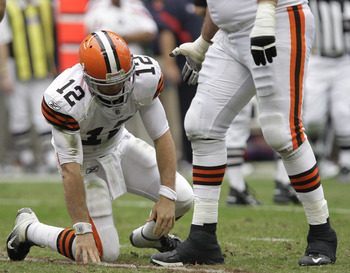 Thomas B. Shea/Getty Images
Another great way to get into your opponent's head is to create a Facebook page each week centered around their team.
You can publish every move they have made for the entire year. Remind him that he drafted Chris Johnson with the first overall pick.
The possibilities are endless. Is he thinking about starting Colt McCoy because his normal starter is on a bye?
See how long of a comment thread you can start!
Pick Up Dane Sanzenbacher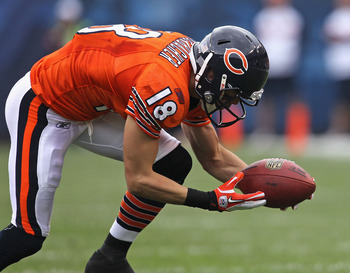 Jonathan Daniel/Getty Images
Dane Sanzenbacher started out the season red-hot by compiling two touchdown catches in the first three weeks. Since then, he only has one more touchdown grab and 10 receptions.
He is a feel-good story who went from undrafted to quality contributor. He epitomizes the hard-working underdog that everybody loves to root for.
The Chicago Bears don't have any other receivers worth much anyway, with Roy Williams, Earl Bennett and Johnny Knox heading their lineup.
Remember that you need to reverse your mojo, so why not grab the player America can get behind?
Update Your Team Slogan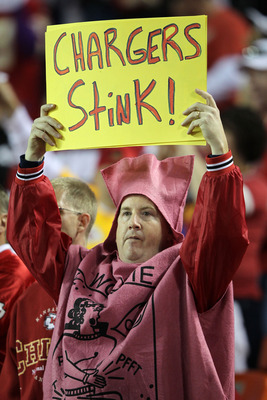 Jamie Squire/Getty Images
The team slogan is an underutilized tool when it comes to rattling opponents. There is a large range for what can be scrutinized in that short sentence.
There are the obvious routes that include talking about someone's alma mater or your foe's lineup choices. Then there are the personal attacks where you go after the girlfriend or mother.
The point is, let your devious mind come up with every angle possible. Then update your team slogan consistently throughout the week to hit on each nerve.
Trade for Steve Smith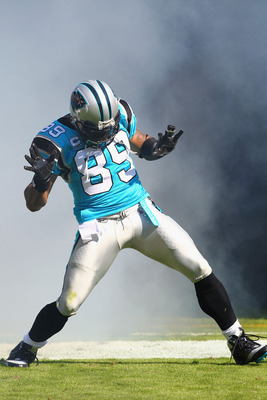 Dilip Vishwanat/Getty Images
Steve Smith is not going to come cheaply. However, the benefits will far outweigh the slew of starters you will have to give up to get the rejuvenated stud wide receiver.
The Carolina Panthers have seen a resurgence in their passing game, thanks to rookie Cam Newton. Smith made Jake Delhomme a viable NFL starter, so maybe Newton's play should not be a surprise.
More importantly, having Steve Smith on your team is just plain fun. He's as exciting as any player in the league and you can never be sure of what he is going to do next.
Alternate Your Team Avatar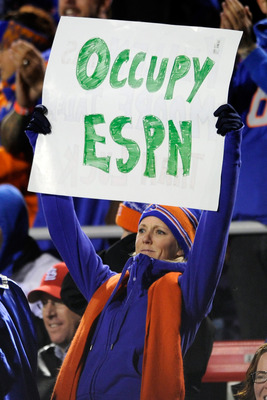 Ethan Miller/Getty Images
Much like the other suggestions, this tactic is another way to get under your opponent's skin. However, this time you are going for the visual effect.
There was discussion earlier of using the team slogan to poke fun at someone's girlfriend or family member. How much more effective will that be with an unflattering picture coupled with the derogatory comment?
All in all, have fun with it. That's the whole point anyways.
Put in a Waiver Request for Marion Barber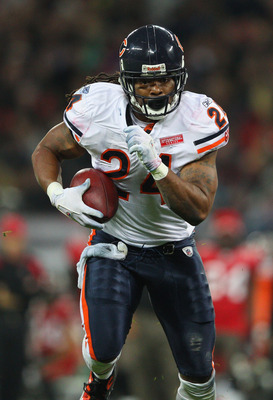 Warren Little/Getty Images
Marion Barber is the quintessential touchdown "vulture." Matt Forte is the workhorse for the Chicago Bears but has given up some scores to his backup.
Barber was brought in from the Dallas Cowboys to provide a short-yardage punch. He has already proven worthy in this respect, racking up three touchdowns in just 23 carries.
Barber is not your first choice when looking for a running back, but at least he provides you with a chance to put up some points.
Stop Caring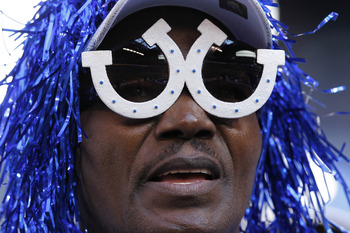 Joe Robbins/Getty Images
Much like Indianapolis Colts fans, you need to stop worrying about your team this season. Convince yourself that you are in a personal "Suck for Luck" campaign.
It always seems that when you put everything into your fantasy team, you are always let down. As soon as you throw caution to the wind, your team starts to put up points on unforeseen levels.
So when all else fails, quit. Maybe not totally, but enough to change the tide of your juju.
Keep Reading