Oakland A's: 50 Greatest Players, Part 2 of 10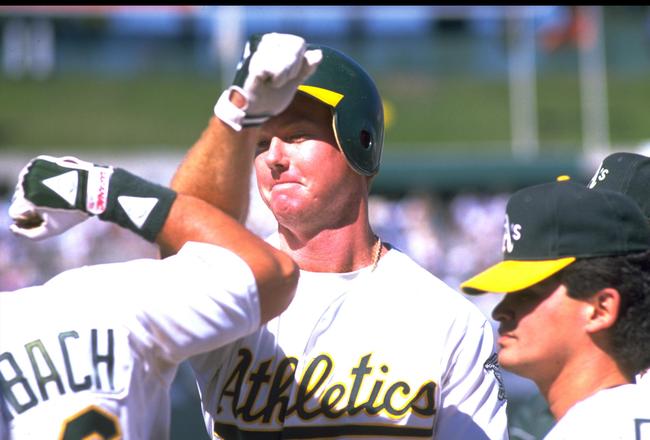 Otto Greule Jr/Getty Images
The A's have nine World Series Championships, 14 AL Championships and 23 playoff appearances to their credit.
In 111 seasons and three cities, the Athletics have seen 1,778 players come and go. Some for one game, some for a few seasons, a few for a decade or more.
The 50 best Athletics of All-Time represent less than three percent of all the players to lace up their cleats for the franchise.
In recent years, advanced statistical analysis has reached the point where it has become possible to rate all players one against the other, pitcher, outfielder, catcher and designated hitter.
This list was compiled from data culled from www.baseball-reference.com, namely the "Wins Above Replacement" statistic. The following are ascending from 45-41.
45. Bing Miller (1922-1926, 1928-1934, WAR: 19.5)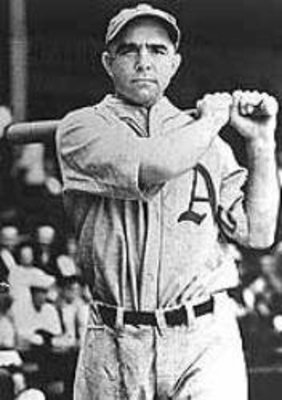 Miller debuted with the Washington Senators in 1921. He was traded to the Athletics at the end of his first season.
Miller, an outfielder (mostly right field) played parts of 12 seasons with the Philadelphia Athletics. In 1922, he hit .335 with a career high 21 home runs and 90 RBI.
Miller would be traded to the St. Louis Browns midway through the 1926 season. He would play with them for one and a half seasons before being traded back to the A's before the 1928 campaign.
From 1928 through 1930, Miller hit .320 with 278 RBI and 47 stolen bases.
In 1935 he signed a free agent contract with the Boston Red Sox, and would play his final two seasons with the club.
In 1,361 games for the A's, Miller hit .311 and walked more than he struck out. He hit 94 home runs and had 762 RBI.
44. Ferris Fain (1947-1952, WAR: 19.8)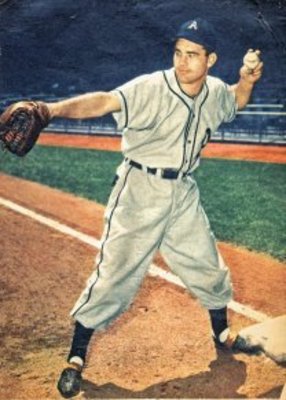 Fain made his Major League debut in 1947 with the Philadelphia A's. He hit .291 and walked 95 times for a .414 OBP, finishing fourth in the Rookie of the Year voting.
Over his Athletics career, Fain walked more than three times as much as he struck out, resulting in a .426 career OBP.
Fain was a three time all-star for the A's, from 1950 through 1952. He won the batting title in 1951, with a .344 average and again in 1952, hitting .327.
For his career in Philadelphia, Fain hit .297 with 35 home runs and 436 RBI. He also walked 662 times and struck out only 194 times in 3,700 plate appearances.
He later played for the Chicago White Sox, the Detroit Tigers and the Cleveland Indians.
43. Dave Henderson (1988-1993, WAR: 20.0)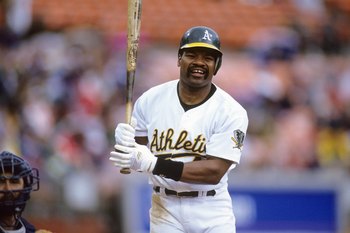 Otto Greule Jr/Getty Images
Henderson, a center fielder, was selected by the Seattle Mariners in the first-round of the 1977 amateur draft. He made his major league debut in 1981 and later joined the Boston Red Sox and the San Fransisco Giants before signing a free agent contract with Oakland after the 1987 season.
Henderson was a cog in the machine that brought Oakland to the World Series in three consecutive seasons from 1988 through 1990. Henderson hit .301 with four home runs and 11 RBI in 24 games for the A's.
He hit over 20 home runs on four occasions for the A's, and was selected to play in the 1991 All-Star game.
Henderson played 702 games over six seasons with Oakland, hitting .263 with 104 home runs and 377 RBI.
He would finish his career with one final season with the Kansas City Royals in 1994.
42. Jack Berry (1908-1915, WAR: 20.3)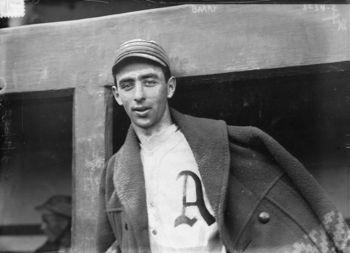 Barry signed with the Athletics as a free agent in 1908 and would play his first seven and a half major league seasons with the club.
For the most part, Barry was a shortstop for the A's, although at times also filled in at second and third base.
Even though he was not a particularly strong hitter, he was more than adequate in the field, and he managed to finish in the AL Top 10 almost every season in sacrifice hits.
He played in 904 games for the A's, hitting .250 with eight home runs, 169 sacrifice hits and 351 RBI. He also stole 131 bases. He finished out his career with the Boston Red Sox.
After retiring from professional baseball, he took the manager position at Holy Cross college. He held the job for 40 years, and accumulated a winning percentage of .806, the highest average in collegiate history.
41. Amos Strunk (1908-1917, 1919-1920, 1924, WAR: 20.4)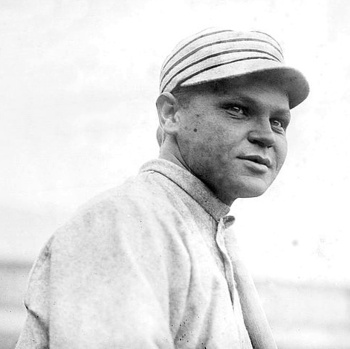 Strunk, a centerfielder, made his Major League debut with the A's in 1908, hitting .235 in 12 games.
Gold Gloves were not awarded in Strunk's era, but he would have taken home several for the Athletics, as he led all AL outfielders in fielding percentage three times while with the club.
From 1912-1917, Strunk enjoyed the best stretch of his career, hitting .294 with 293 RBI and 122 stolen bases.
Strunk was a patient hitter at the plate, drawing 417 walks against 248 strikeouts for Philadelphia. He hit .283 in 1029 games over 13 seasons with the club.
He also played for the Boston Red Sox and the Chicago White Sox.
Keep Reading

Oakland Athletics: Like this team?