WWE: Relying on Former Superstars Is Only a Temporary Solution
November 7, 2011
The web has been buzzing over the impending in-ring returns of Kevin Nash, the Rock and Mick Foley. Although the Rock is the only one actually confirmed to wrestle in the immediate future, most fans believe it will be only a matter of time before Nash and Foley follow suit.
Is the WWE relying too much on veteran wrestlers?
There are various factors that play into the answer to this question, including who the fans' favorite wrestlers are and what the purpose is of a veteran superstar's return.
I get concerned when fans say they just want to relive "the Attitude Era" or that they "just want to see the Rock win like the old days." As much as I miss those times, I am a staunch believer in the WWE needing to focus on creating a new era and generation to remember. I do not want to be teased by memories of the past.
If a veteran is coming back to put over talent or has some kind of positive purpose, then their return does not bother me as much. However, the WWE should have enough talent that they do not need older superstars to make regular reappearances. Nonetheless, I understand WWE's reasoning.
If Mick Foley comes back as the new General Manager and stays out of the ring, I would be ecstatic. If Foley tries to return so he can wrestle part-time, I would probably be inclined to take a bathroom break. I respect Mick Foley and all of his contributions, but I do not need to see a man well past his prime try to deliver a solid match.
Kevin Nash is another story. A lot of fans were excited when Nash returned because they wanted to see the revival of the "New World Order." Instead we have witnessed failed physicals, questionable story changes and multiple matches ending in chaos. Sounds like WCW when the company was failing.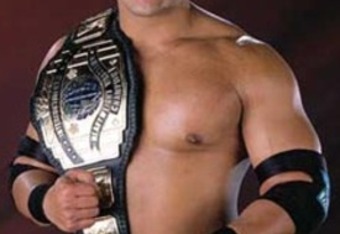 I have even seen people crying for Lita, who many of us remember as a great female performer. No one seems to understand that Lita's return means she would either lose to inferior talent or absolutely dominate everyone in a predictable fashion. I am more comfortable watching Lita on DVD and hoping that the WWE grooms better talent instead.
Lastly, we have the Rock. Since the end of WrestleMania 27, the WWE has pushed his in-ring return down our throats. Now the WWE has backed themselves into a corner with the future "dream" showdown between the Rock and John Cena. No matter who wins, there is no way to truly satisfy all of the fans. The Rock and Cena's storyline has to and will continue to dominate air time for the next six months.
I am not against bringing back former stars; I just want to make sure there is a reason to. The WWE seems to be having veteran wrestlers return in an attempt to bring back fans of old. It may work in the short term, but guys like the Rock are not going to come back permanently. So when he leaves again, those same fans will leave as well.
When the Rock and Foley were in their prime, the WWE title was coveted and always had great exposure and memorable main events. Now, the Rock's storyline is overshadowing anything currently going on in the WWE Championship picture.
I love these former superstars as much as anyone, but imagine if Hulk Hogan, Bret Hart and Randy Savage never left the WWE and just kept pushing guys like Foley and the Rock out of the picture. I understand and know how exciting it is to see guys from the past return, but I do not want their returns to come at the expense of the current talent.
I really wish I were more excited about the Survivor Series return of the Rock.
Unfortunately, I am just not that interested when you pair one of the greatest superstars of all time with one of the most popular superstars of today and pit them against the Miz and R-Truth.
If the Rock and Cena win, no one will be surprised. And if they lose, the building will erupt in chaos. This match just feels far too one sided.
This is a touchy subject because veteran fans want to see their favorite superstars return. I understand why because some of these former stars are the reason so many people are fans of the WWE today.
However, all athletes have a window to be great, no matter the sport. I would rather remember some of these superstars for the way they were instead of being old and shells of their former selves today.
I simply write this article in an attempt to make fans think. If you believe that the returns of the Rock, Mick Foley and others are worth keeping down some of the current talent, then who am I to say you are wrong?
I believe the WWE should be creating the Hall of Fame class of 2025 right now, but we all have opinions. I just want my readers to understand all perspectives, not just the narrow views of fans craving the return of their favorite superstars from twelve years ago.
As always, I look forward to reading your feedback and comments below. Follow me on Twitter @ClassicJoeyMac to get in on all of my witty status updates.
Keep it Classic!