LSU vs Alabama: Last-Minute Predictions, Odds, Line and Picks Against the Spread
November 5, 2011
Chris Graythen/Getty Images
The Internet—more like Twitter—has been exploding in the build up to tonight's Alabama vs. LSU game. 
We are mere hours away from one of the biggest college football games in recent history. It's No. 1 LSU traveling to Tuscaloosa, Alabama, to take on the No. 2 team in the country, the Alabama Crimson Tide. This is the equivalent of having the BCS Championship game come early in the month of November. 
Everyone has been throwing in their two cents about who is going to win this game and why. 
Here at Bleacher Report there have been writers on either side of this game.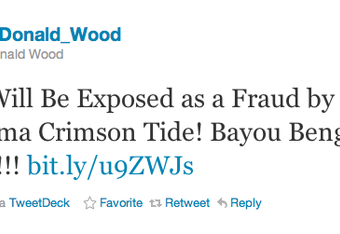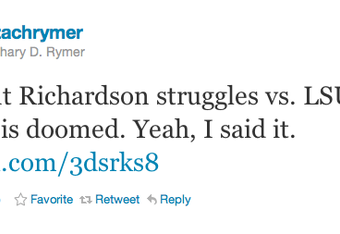 However, former athletes from these schools have gotten in on the Twitter war. Former LSU basketball star Shaq had this to say.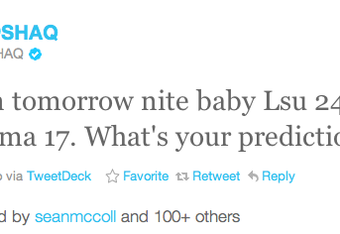 While former LSU baseball player Brian Wilson has let his predictions known through Twitter and even on today's ESPN television show, College Game Day.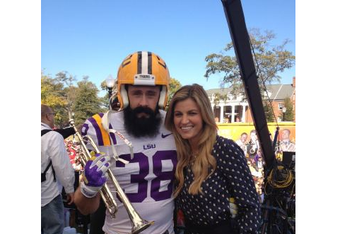 Then there is former Alabama running back and 2009 Heisman Trophy Winner Mark Ingram, who lent his support behind his Crimson Tide.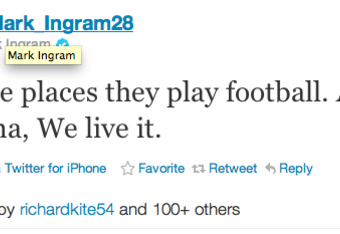 Even College Game Day has tweeted out a prediction to tonight's game that is a little more detailed than Shaq's, Wilson's or Ingram's.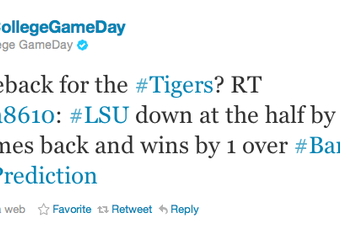 And even yours-truly has gotten some prognostication tweets thrown my way.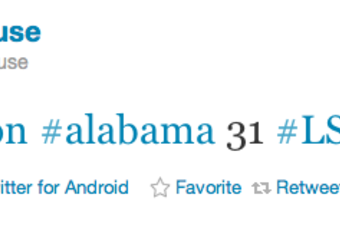 Speaking of the College Game Day crew, they are notorious for sharing their views and predictions as to who is going to win the game. Lee Corso went against his television partner, Kirk Herbstreit, with their predictions, as the 'Bama crowd reacted to the picks from the two analysts.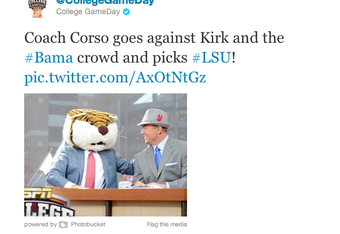 The betting line has went down by half a point, as the line started at 5.5 points for Alabama. Now, even with Alabama giving five points for this game, it still is a smart move to put a wager on the LSU Tigers. 
This game will be a close contest, with each team trading the lead on multiple occasions. The game is between two really good teams, with the outcome being decided by who has the most mistakes in the game. 
This will be an amazing game tonight, as it will be entertaining from the kickoff to the final whistle. It will be one of those games that will have you talking about it for a very long time.