Week 9 Fantasy Football Rankings: Elite Defenses That Will Pound Your Opponents
November 5, 2011
Rob Carr/Getty Images
NFL defenses are starting to catch up to the speed of offenses with all the new rules in place, but three teams have been on top of it since Week 1.
These three teams only allowed a combined 41 points in opening games against divisional opponents, all in double-digit wins. They all rank in the top-10 in least points surrendered and rushing and total yards allowed.
Stumped?
Here are three teams set to smother the opposition again on Sunday.
3. Cincinnati Bengals
The Bengals have held six of their seven opponents to 20 points or less this season.
Without star cornerback Johnathan Joseph, who is now with the Houston Texans, the Bengals have still succeeded with veteran Nate Clements in his slot. There are no big-name players on this defense, but they get the job done.
Only Willis McGahee has been able to rush for 100 yards against Cincinnati, and he only ended with 101. Peyton Hillis, Fred Jackson and Maurice Jones-Drew were all controlled by the Bengals D.
This week, they travel to Tennessee to try and contain a struggling Chris Johnson and the Titans.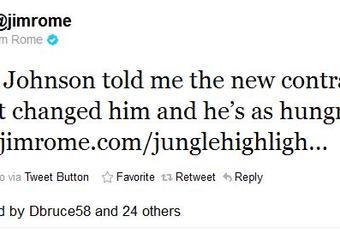 2. Houston Texans
The Texans lost star defensive end Mario Williams on Oct. 9. They lost that game to the Oakland Raiders, then allowed 29 points to the Baltimore Ravens in their second-straight loss.
However, the Texans rebounded. They've only allowed 24 points in their last two outings, both double-digit wins against AFC South foes.
The additions of Joseph and Danieal Manning have vaunted the Texans defense to a new level. Their abilities in the secondary give the strong linebacker core more free reign to do as they please.
With the low-scoring Cleveland Browns coming to town with a third-string running back as their starter, the Texans defense is this week's second-best bet.
1. San Francisco 49ers
The Niners allow the least points per game and no team can run on them, which gives them the nod as the top defense of the week.
It also doesn't hurt that the 49ers are playing the Washington Redskins, who were shut out by the Buffalo Bills last week. The Redskins are having all kinds of problems at QB, so the 49ers pass rush will feast on the unlucky signal-caller. San Francisco is tied for seventh in the NFL with 21 sacks in just seven games.
The Niners have held two teams to less than 10 points this year, and the Redskins will join that list this week.