2012 MLB Free Agency: Ranking Every MLB City to Find Best Place to Live, Play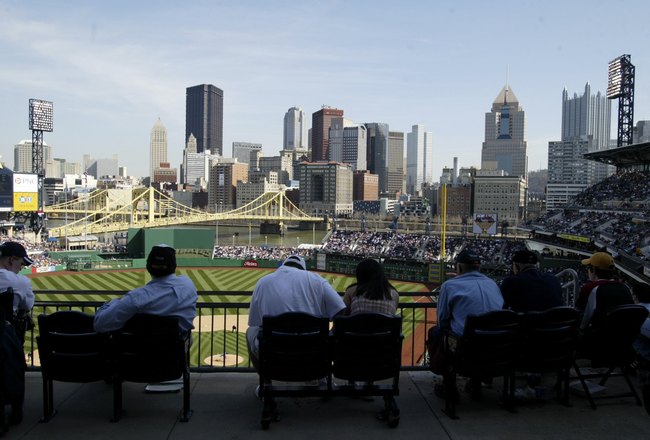 Rick Stewart/Getty Images
With free agency in full swing for the 2011 offseason, every player without a team will be looking at a potential new destination. Most will naturally be looking for the most money, while others will consider playing for a contender or a long-term deal to be their top priority.
There remains an underlying factor with all the above, however. Once they sign with a team, they now have a new place to live and play in. They may not need to love the city they will now be in, but it certainly helps.
Which cities are the most attractive to new talent, and which are not? This take into account not just the talent and history of the team itself, but everything the city has to offer, including the weather for better or worse.
27. San Diego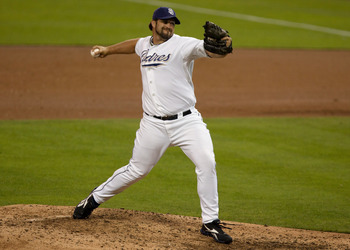 Kent Horner/Getty Images
It's strange to put a city with an outlook of the Pacific Ocean at the bottom, but aside from that view and a nice year-round climate, San Diego really does not have much else to offer.
Despite being the eighth biggest city in the United States, it seems to pale in comparison, at least to the casual eye, to places like San Francisco, L.A. and Oakland for things to do.
As for ballplayers, they are a small-market team despite the population, with generally low attendance. Factor in the San Diego sports curse, and it's just not much of a sports city.
26. Pittsburgh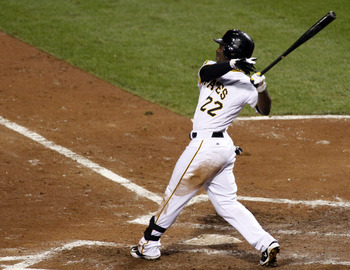 Justin K. Aller/Getty Images
I actually don't mind Pittsburgh all that much, having spent time there myself. However, everything checks out on the list for putting the city near the bottom.
The team has perpetually stunk with a bottom of the barrel payroll, they are not willing to bring in the big guns, the weather stinks and they will always be a football city first, as evident by low attendance.
What saves the city from the bottom of the list is a great livability rating; most magazines have them near or at the top of that list. It's actually a great place to live if you're someone looking to start off your life. For a baseball player, however, this is somewhere to avoid.
25. Cleveland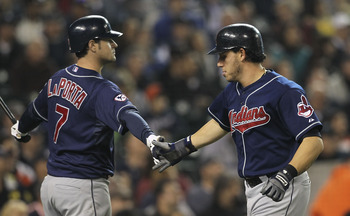 Leon Halip/Getty Images
It hurts to put Cleveland this far down given that I live here, but it's the truth. Most of what I said about Pittsburgh fits here as well: poor climate, football comes first, small-market team and it's not a city that will get players' blood pumping.
Attendance tends to fluctuate quite a bit here, but at least it's not consistently bad. What helps them is the fact that they have the Rock and Roll Hall of Fame pretty much right by the stadiums. It's something, even if there's not too much else.
If, like San Diego, they could actually win something in my lifetime, maybe they would move up in the rankings.
24. Houston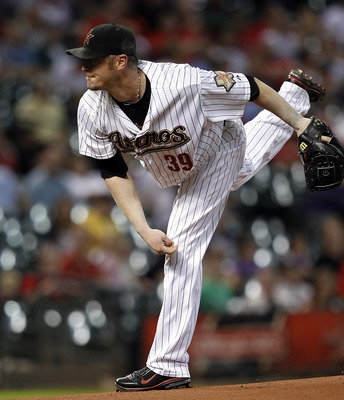 Bob Levey/Getty Images
I can't figure out Houston. It's the fourth-biggest city in the United States, is a three-sport city, yet none of them seem to have much weight and the Astros certainly don't feel like a team with much history at all.
It's tough to want to play for a team that's never really won anything even with great players, as well as a team whose has poor attendance and feels irrelevant compared to other baseball teams.
On the plus side, a city as big as Houston will naturally have a lot to do, so any players who signs with them can at least enjoy the offseason.
23. Tampa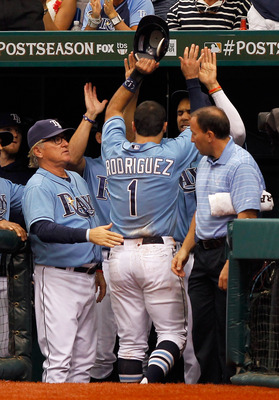 Mike Ehrmann/Getty Images
The Rays have suddenly become fairly good at putting together a good team, so I'll put them a bit higher than I perhaps should. After all, what does Tampa have?
It's a small city (population under 350,000) compared to others on the list, attendance for games is poor, there's not a winning tradition and it's always going to be a small market team. Despite that, it looks like a city that has been growing a lot recently.
Besides, it's hard to knock a Florida city down the list too far, even if it's not quite on the water (unless you count the Tampa Bay area as opposed to just the city).
22. Kansas City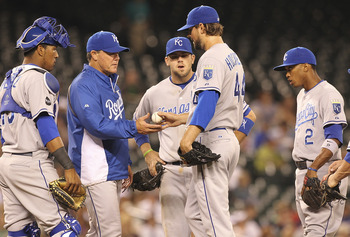 Otto Greule Jr/Getty Images
When it comes to Kansas City, one thing that springs to mind for me is their barbecue. They do have some other things depending on your interests, but for baseball players, there's not too much here, either.
Kansas City's another place with a low payroll, low attendance and a team that hasn't done much of anything since 1985. It's not a place where you would do and expect to win much.
Centered in the middle of America, it's a step up from some of the other places listed in terms of actually living there, but the team drags it down.
21. Cincinnati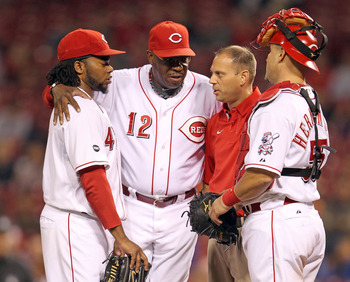 Andy Lyons/Getty Images
Cincinnati is a team that actually has a lot of good history attached to them, and for a player wanting to win now, there are certainly far worse options out there than signing with Cincinnati.
Despite that, they rank low on the list for two reasons. First off, attendance remains not very good, even when they've had good teams. Second, it doesn't feel like there's all that much in Cincinnati, and it would not exactly be my first choice to spend an offseason.
That could be in part due to the fact that they are quite a small city, recently falling under the 300,000 mark.
20. Miami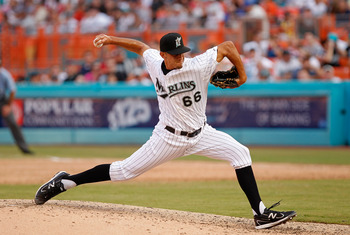 Mike Ehrmann/Getty Images
I'm going to feel the heat for this one (no pun intended), but it really is an overrated city from a baseball player's point of view. It's a very nice city on the southern tip, complete with a great nightlife and view.
However, it harbors a team consistently at the bottom in attendance, is a low-paying team and if you're not a nightlife person (which would be tough to pull off if you're playing every day), then there's not too much else.
19. Phoenix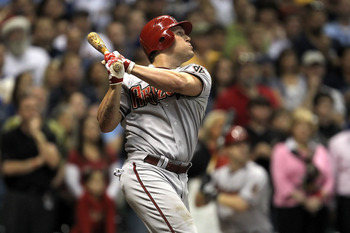 Jonathan Daniel/Getty Images
The Arizona Diamondbacks have done a lot in their short history, and with that noted, players are going to start wanting to play for them more often. They don't have a great payroll, but they can make it work.
Those that live in Phoenix likely already know where the hit comes in. It's just too hot there. When over 100 degrees and no rain in sight is the norm, it's naturally going to ward off some people no matter what else they may have going for them.
18. Denver
Jack Dempsey/Getty Images
Although the Rockies are a rather new team, hitters are automatically going to want to come to this park, and pitchers will naturally want to avoid it due to the thin air. Having the thin air in and of itself hurts a bit, but nothing they can do about that.
As for what they do well, there are a good number of parks in Denver, and the weather varies just enough so that it's actually quite nice. However, it doesn't feel like there's as much to do there as other cities, so the offseason may not be that great for players.
17. Detroit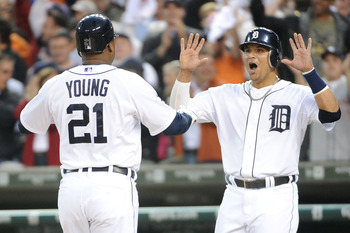 Harry How/Getty Images
Why would I put a city on the list that has solid attendance, a great team this past year and seems like it will be in the playoff hunt another few years?
Unfortunately, the economy hit Detroit hard, and it's not somewhere that would necessarily be time well spent. Plus, in the winter, you have to factor in the type of snow they get there, which any ballplayer would be struggling with in the offseason.
Detroit's teams have been turning it around in the past few years, though, and hopefully, the city itself can do the same.
16. Seattle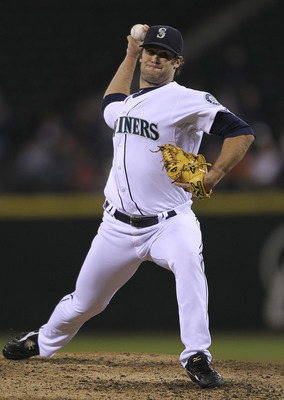 Otto Greule Jr/Getty Images
I'm not going to bash on the rainfall in the Seattle area, because I know that's generally a misnomer. It rains rather than snows there in the winter, which could be a lot worse.
As for the team, they do alright in attendance, but have never had an air of winning around them, even when they had great players, so they take a hit. They do have the Space Needle and other landmarks with visiting, and is actually a nice place to walk through.
Like Pittsburgh, Seattle ranks quite high in livability, so that helps them out.
15. Minneapolis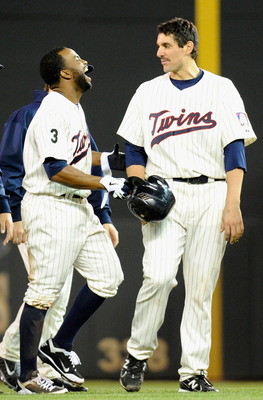 Hannah Foslien/Getty Images
If you're a ballplayer who likes lakes, then Minneapolis is the place to go. After all, it is called the City of Lakes. While the climate is about what you would expect, it's actually not as terrible as I thought it would be before I looked.
As for the team, finishing second in attendance despite finishing last in the AL Central tells it all, though it could be due to the move to Target Field, where attendance suddenly spiked after it was rather poor in the Metrodome.
If the teams becomes bad again, then I seem them sliding down this list big time, but for now, everything is going well enough that they crack the top 15.
14. Milwaukee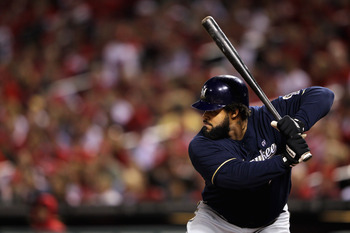 Jamie Squire/Getty Images
What Milwaukee makes up for with a cold climate and a team without much of a winning tradition, it makes up for with a team ready to win now and a fanbase that has recently become very good about going to games.
As for things to do, it does have Summerfest, considered the world's biggest music festival, and there seems to be a little bit for everyone. It's a city that has been able to gradually move up this list and has looked good doing it.
13. Oakland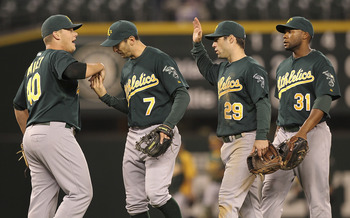 Otto Greule Jr/Getty Images
Even though Oakland is a small market team nowadays, they do have a rich history, and it is a team that seems to be able to find a way to win with what they have.
The attendance is not all that great, and while there's some stuff to do, especially if one is an art buff, it's one of the smaller California cities to have a team, and may not feel all that bustling.
Having said all that, Oakland does have a Mediterranean climate, which is about as perfect as one can get. That makes it that much more enjoyable to play there.
12. Baltimore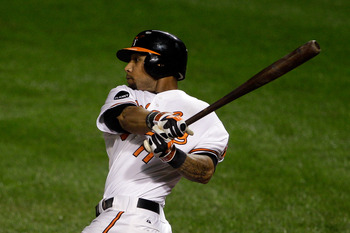 Rob Carr/Getty Images
This is where the rankings start to get tough. Yes, Baltimore stinks currently, but they have a lot of money to bring in talent, a solid history and they play in what may be the most beautiful ballpark in the majors, Oriole Park at Camden Yards.
While Baltimore may not have a huge amount of stuff in its own city, it's easy to get to D.C, Virginia or anywhere, as evident by how busy Penn Station is. I'm not sure if I'd want to play baseball for them until they start winning again, but I would be fine living there.
11. Atlanta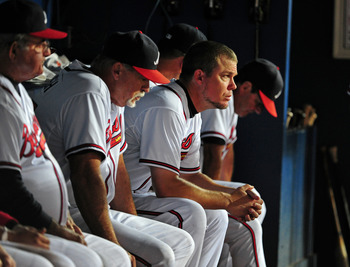 Scott Cunningham/Getty Images
Despite the fact that they seem to struggle with attendance given how great their teams have been the last 20 years, Alanta does have quite a lot going for it.
The city has a surprising number of trees throughout, and it's quite diverse in its population. There's not a huge amount to visit compared to other cities, but it has anything a ballplayer could need.
Besides, any city that manages to snag the Olympics has to have a lot to offer. It would certainly crack the top 10 if team attendance was a bit better.
10. Dallas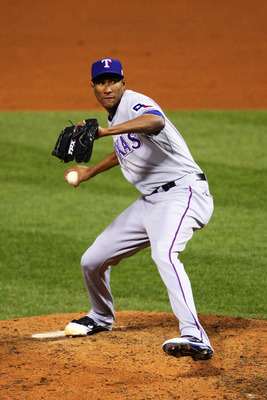 Dilip Vishwanat/Getty Images
Starting off the top 10 is a city that's always been big on football, yet is now finally showing up in the world of baseball. It probably won't move any higher than here on the list since Dallas, and most of Texas for that matter, is a football first area.
Nonetheless, Dallas has a lot to offer, including the state fair, as well as more than enough for any interest. Plus, while it does get hot, it's actually not unbearable unlike Phoenix.
9. Toronto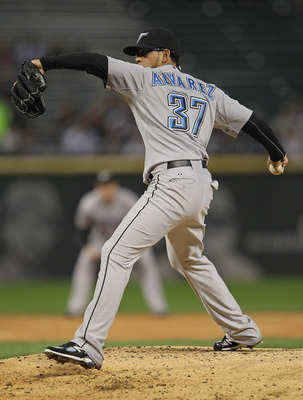 Jonathan Daniel/Getty Images
It's a shame that the Blue Jays are just an alright team in a tough division without all that great attendance, since the city itself is nothing short of great.
The city is huge, with a population over 2.5 million, and it actually does offer anything you can name. Plus, if a ballplayer wants to catch a game during the offseason, they can basically name their sport, as Toronto has a huge number of teams, which could explain iffy attendance.
It's also considered one of the world's most livable cities, and as the only MLB team in Canada, it has that international flair as well.
8. San Francisco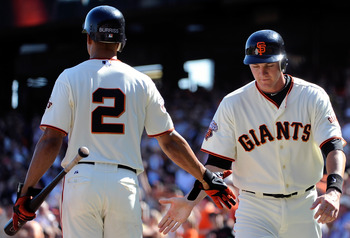 Thearon W. Henderson/Getty Images
San Francisco and Philadelphia are both two very storied franchises who I bounced back and forth in the rankings. In the end, the City by the Bay got the eighth spot.
There's no question that San Francisco is a great tourist destination, but it's great to live there as well, as the city consistently gets high livability rankings.
As for the team, its solid payroll and fanbase that has become one of the best this past decade has made it a great place to play the game as well.
7. Philadelphia
Drew Hallowell/Getty Images
The passion of Philadelphia's fans, as well as the fact that the Phillies have been around since the 19th century, put them at seventh on the list.
Philadelphia is a city well-known for its cheesesteaks and parks, most notably Fairmount Park, but the city is first and foremost a sports city, which makes it that much more enjoyable for a ballplayer to play there.
6. Los Angeles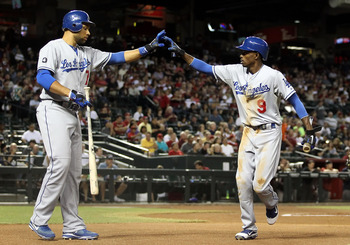 Christian Petersen/Getty Images
I was tempted to automatically put Los Angeles in the top five, given their population and the fact that they have two teams. However, that must be earned, and L.A. falls just short of that.
Naturally, Los Angeles has more than enough to keep everyone busy, in particular the Lakers, who probably usurp either baseball team, hurting the rank here a bit.
Both the Angels and Dodgers have nice payrolls, so ideally, at least one of them would be in contention in any given year. Even when they don't, both do well enough in attendance and support.
5. Washington, D.C.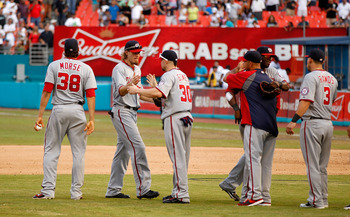 Mike Ehrmann/Getty Images
Washington, D.C. is a place that does not have a very good team right now, though they have plenty of money to sign players. It's rather complicated, since in a sense, they're still a new team that's grooming farm talent.
However, D.C. is a great place to live, no question, especially if any ballplayers are fans of history. It would be nearly impossible to get bored in the National Mall, and that's not counting all the neighborhoods.
Now if only they could have a great baseball team to go along with that.
4. St. Louis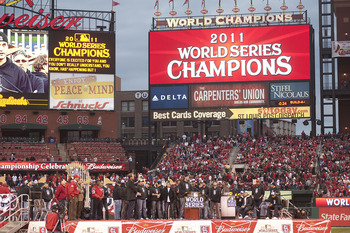 Ed Szczepanski/Getty Images
St. Louis has a storied history, both as a former two-team city and with the Cardinals being the most successful team not named the Yankees.
As for the city itself, it's a sight to see, right in the heart of America with the St. Louis Arch. Its population has suffered greatly over the past couple decades, and while there is still a lot the city has to offer, it's certainly not on par with the top three.
That being said, this really is a baseball city first, and that's what gets it so high on this list.
3. Boston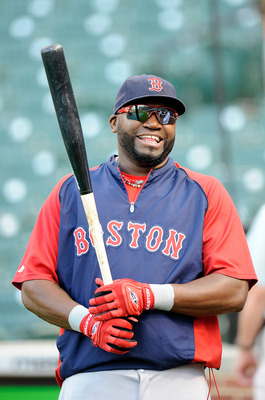 Greg Fiume/Getty Images
Boston is easily the best of the cities that have one baseball team. The Red Sox fans are incredibly dedicated, and the city is great on top of that.
The city has great historical significance, and anyone who is a fan of either that or the technology sector would feel right at home at Boston. The education offered is great as well, though that's likely not what the ballplayers are keeping an eye on.
Add in the Sox's huge payroll, and players would love to join them.
2. Chicago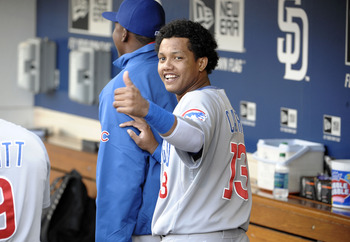 Denis Poroy/Getty Images
What Chicago lacks in titles between their two teams, it makes up for in passion, especially for those that are fans of the Cubs. The fact that Chicago is a fantastic city in its own right helps as well.
The third largest city in the U.S. has anything one could want, whether it's a fan or a ballplayer spending the offseason enjoying what the city has to offer. Besides that, the city has also been named best sports city multiple times by The Sporting News.
1. New York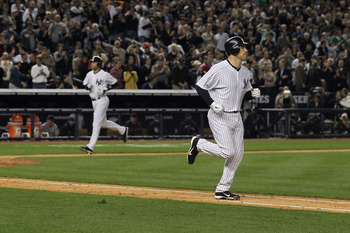 Nick Laham/Getty Images
What else would you expect besides The Big Apple? After all, it's not only the city that has everything, but the Yankees are both the most storied franchise and the one with the biggest payroll. There's also the Mets, though the Yankees alone hold the fort just fine.
It would simply be ridiculous to put any other city first.
Keep Reading