MLB Offseason 2011: Predicting 11 Moves That Will Happen Before Christmas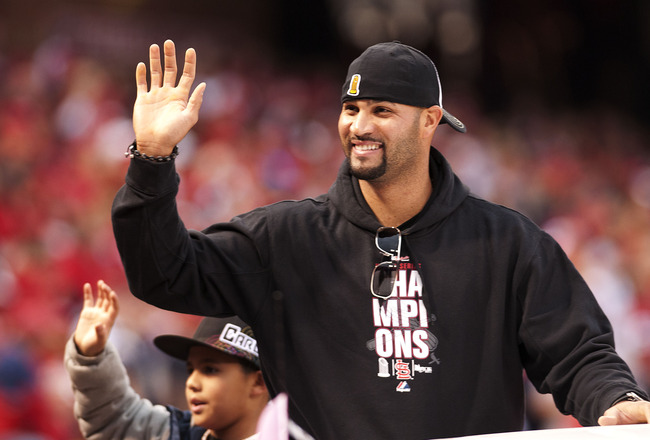 Ed Szczepanski/Getty Images
As the MLB offseason is about to hit full swing, we can start to look forward to what we can expect to see.
We still don't know what top players will sign where, or what high-profile trades could be made. There's even a number of big time manager and front office jobs that still need to be filled.
So what can baseball fans expect to see?
With Christmas as a cutoff point, here are 11 things every fan can expect to happen this offseason.
The Red Sox Will Hire Sandy Alomar Jr. as Manager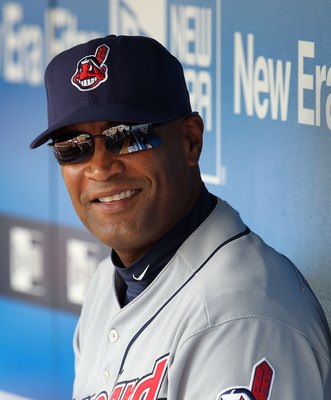 Jamie Squire/Getty Images
As the Red Sox search for a new manager, their best choice comes along in Cleveland Indians bench coach Sandy Alomar Jr.
Alomar served as first base coach this past season in Cleveland, but was recently promoted to bench coach.
Baseball runs in the family for Alomar, his father played 15 years in the big leagues and his brother, Roberto, was recently inducted into the Hall of Fame.
The Baltimore Orioles Will Hire the Wrong General Manager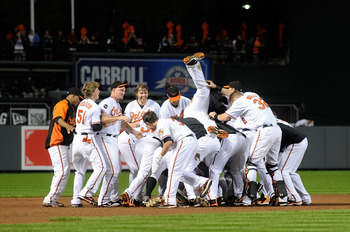 Greg Fiume/Getty Images
The Baltimore Orioles have been turned down more times than a straight guy at a bar on gay night.
Seriously, how many candidates can they interview until someone is willing–or stupid enough–to take the position?
The entire baseball community has already looked down on the Orioles, and this only shows that publicly.
Many now believe that they will hire former Red Sox GM Dan Duquette as GM, a man who has been out of baseball since 2002.
Good choice.
Mike Maddux Will Turn Down the Chicago Cubs Job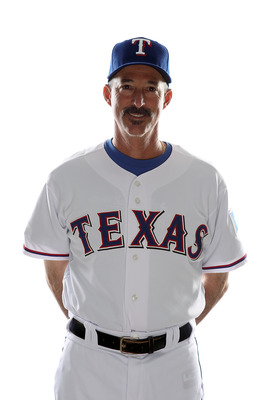 Jonathan Ferrey/Getty Images
Mike Maddux was the favorite for the Red Sox's managerial job, yet he was willing to turn it down.
Boston's manager job has to be considered the best opening in sports right now. A team that is stacked with talent that underperformed. The entire squad knows they're in hot water and will definitely be open to starting over for next season. Why not take it?
Well, Maddux wants to remain in Texas. Not just with the Rangers, but he cited Boston's lack of proximity to the Dallas area as his reason for taking his name out of the running.
While Chicago is closer, it definitely isn't close enough.
The Cubs Will Then Turn to Dale Sveum, and Hire Him.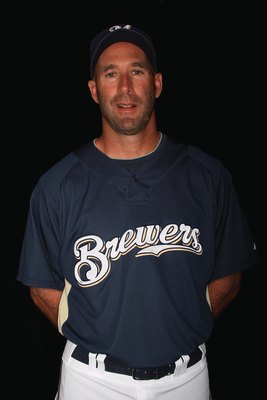 Ronald Martinez/Getty Images
After Maddux opts to stay in Texas, the next best choice for Chicago is Milwaukee's hitting coach Dale Sveum.
As the hitting coach for the offensive juggernaut that is the Brewers, Sveum is obviously a hot commodity for a managerial job.
Sveum has experience in such a role, leading Milwaukee to the playoffs as interim manager in 2008.
Since Sveum is already a midwest guy, it's not like he can cite his love of dairy products as a reason to not take the position.
The St. Louis Cardinals Will Hire Terry Francona as Manager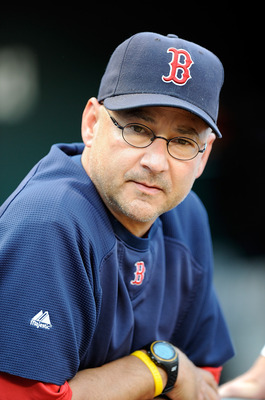 Greg Fiume/Getty Images
Not a bad deal for Terry Francona. He goes from a team that was supposed to win the World Series, to the team that actually did.
The Cardinals have too many veterans on the team to try and get a rookie manager to lead the team. They need someone who is experienced and savvy. Francona is the one man who fits that bill.
Albert Pujols Will Resign with the Cardinals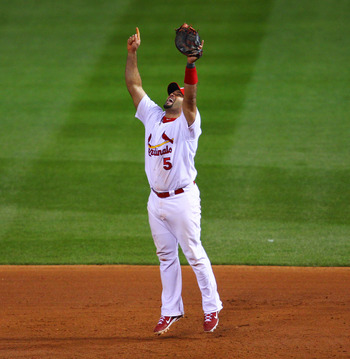 Dilip Vishwanat/Getty Images
Albert Pujols will be probably the best player available on the open market since Alex Rodriguez signed with Texas.
While Rodriguez opted for big money, Pujols will do the same. Except he'll do it for a winning team.
The World Series Champions.
After the ridiculous run the Cardinals made for a championship, Pujols has to know that his best bet to continue winning is in the only city he's ever called home during his baseball career.
The only reason I see Pujols signing elsewhere is if the Cardinals make a dumb managerial hire. If they don't get Francona, they have to consult Pujols on who to hire within. That's the best way to keep him in town.
Grady Sizemore Will Resign with the Cleveland Indians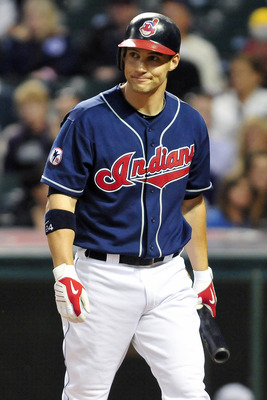 Jason Miller/Getty Images
Where ever Grady Sizemore signs, it will be on an incentive-laden deal.
The only issue is which team he wants to play with more.
That team should be the Cleveland Indians.
Many teams will call about Sizemore, because a centerfielder with his potential is definitely tantalizing. But many will still be skeptical of his health. The Indians know exactly how healthy–or not–he is.
Any other fanbase will be even more skeptical of how well he can perform, and many could even trash the signing. In Cleveland, they would love to welcome him back for the right price.
The New York Yankees Will Overpay C.J. Wilson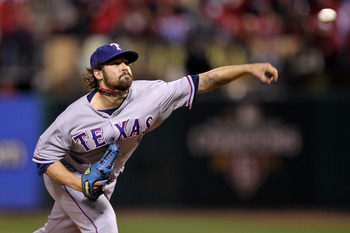 Ezra Shaw/Getty Images
Something about C.J. Wilson rubs me the wrong way.
I don't know exactly what it is. Perhaps it's that he's only been a starter for two seasons and is suddenly the best pitcher on the market.
Maybe it's the 3.8 career BB/9 rate that makes me skeptical that he really is an ace.
Wilson isn't a bad pitcher, but I can't shake the feeling that he won't live up to this astronomical contract that many think he will sign. And, since the Yankees are the top suitor, you know it will be large.
Prince Fielder Will Sign with the Chicago Cubs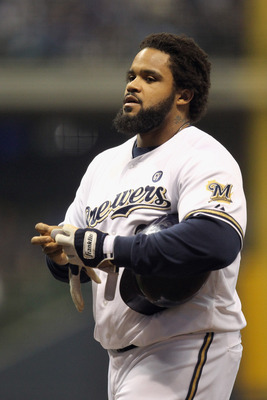 Jonathan Daniel/Getty Images
With Sveum as the new manager in Chicago, he'll push the front office into signing the best hitter on his former team–Prince Fielder.
Chicago was considered to be the best suitor for the vegetarian first baseman when most speculated during the season, but now most don't seem sure due to the front office turnover.
That shouldn't change their interest in Fielder though. The only issue is how much he will cost, but Chicago always seems to have some money to spare for guys with lots of power.
B.J. Upton Will Be Traded to the Washington Nationals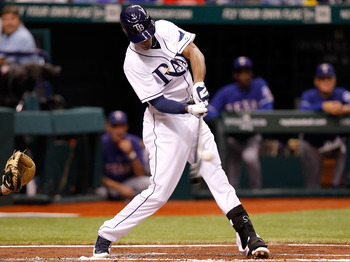 J. Meric/Getty Images
Despite the fact they are still a rebuilding team, the Washington Nationals seem adamant about signing a legitimate centerfielder for this upcoming season.
That makes B.J. Upton their best choice.
The Rays aren't dying to move Upton, so it's not like he'll come super cheap, but it'll be a reasonable enough price for the Nationals.
After back-to-back strong drafts, Washington can afford to give up one or two quality prospects for Upton, who has enough offensive upside to make the Nationals an intriguing team to watch with Strasburg healthy and Bryce Harper on the way.
Logan Morrison Will Be Traded...Somewhere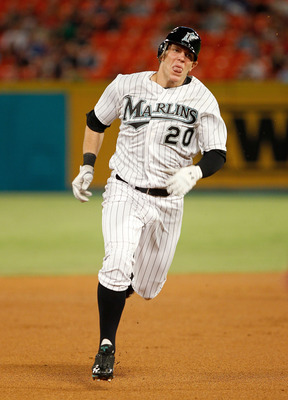 Mike Ehrmann/Getty Images
It's no secret that Logan Morrison and the Florida Marlins front office have some tensions. If Florida wants to get anything out of Morrison, it'll have to be a return in a trade.
The issue is that there's no clear suitor. Tampa Bay seems like a logical choice beacuse they need a first baseman (Morrison's natural position).
Another team that will call is the Cleveland Indians. GM Chris Antonetti seems more inclined to making big deals than Mark Shapiro was. Though they might not have enough in the prospect department to outbid the Rays.
Keep Reading