Dwyane Wade Will Do What It Takes To Disprove Haters
November 4, 2011
Mike Ehrmann/Getty Images
Dwyane Wade said the Miami Heat were trying to win for the wrong reasons last season, and it got in the way of the team's success.
Black Sports Online reports that Wade had this to say on Duke coach Mike Krzyzewski's radio show:
"We wanted to win to spite people. I believe that's the reason we didn't win a championship."
Wade seems to think the Heat need to want to win it for themselves, rather than to disprove others. Throughout his career, Wade has always been the type of player to take the high road. His comments don't indicate anything different from the usual.
Playing to win and playing not to lose are two very different things, and the Heat seemed to be doing more of the latter for the better part of the NBA Finals. Especially in the fourth quarter, it was evident that the Heat weren't playing with their own intentions at the forefront.
Wade is combating the "win to spite" attitude with a new approach to training. His new approach is also in light of all the extra time allotted to NBA players because of the lockout.
According to ESPN, Wade is in southwest Florida at the Gatorade Sports Science Institute. He had this to say about the new approach:
"If there's an edge that we can find, I want to find it. If it makes me one percent better, it makes me a better player. Hydration is so important, so huge, especially with me. I lose five pounds after each game. Just trying to get that competitive edge that I need, especially as I get older, you can't rely on your youth as much, so you keep trying to find that something."
Tests proved that Wade burns carbohydrates faster than the average athlete, meaning a change in his diet can help him.
This is just another example of Wade going the extra mile to make himself better. Some athletes will sit home and gripe about issues.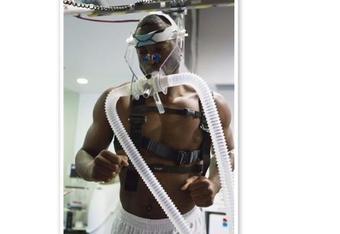 Wade knows the Heat were just two wins away last year, and he has his eyes on the prize.