NFL Power Rankings Week 9: Teams Set Up for a Free Fall
November 4, 2011
Nick Laham/Getty Images
There are some teams in the NFL that have done well so far, too well in fact, but will fall victim in Week 9.
The only things these teams have done wrong so far this season are raise expectations with performances in the first eight weeks.
Here's where it gets bold.
None of the teams I list here will make the NFL playoffs. Some will post formidable records but will be ousted in the wild-card race.
Here's three teams above .500 that will lose this week and ultimately miss the postseason.
New York Giants
Before you doubt my opinion on the 5-2 New York Giants, give a peek at their schedule in the upcoming six weeks.
Here's the menacing list: New England Patriots (5-2), San Francisco 49ers (6-1), Philadelphia Eagles (3-4), New Orleans Saints (5-3), Green Bay Packers (7-0) and the Dallas Cowboys (3-4).
Remember the last time the Giants played the Eagles with huge playoff implications.
What about the last time they played the Packers?
Things don't look good for the Giants.
Chicago Bears
The Chicago Bears opened the season with an impressive 30-12 win over last year's NFC regular-season champs, the Atlanta Falcons.
The Bears followed their big win up with a puzzling 30-13 loss to the Saints. The Bears then allowed huge receiving days to Greg Jennings, Calvin Johnson and Steve Smith, two of which came in losing efforts.
The Bears have a huge game against the Eagles this week, so they'll be forced to cover DeSean Jackson. Then the Detroit Lions pay them a visit.
Don't blame the Bears for all of their struggles; they are in the best division in the NFL.  
Tennessee Titans
This week's game against the Cincinnati Bengals is of the utmost importance for the 4-3 Titans.
Here's a list of teams not at the top of their division: Patriots (5-2), New York Jets (4-3), Baltimore Ravens (5-2), Bengals (5-2), Oakland Raiders (4-3) and the Kansas City Chiefs (4-3).
Because the Indianapolis Colts and Miami Dolphins can't seem to win, the wins have to go somewhere. This year's race for the wild-card spots will be a highly contested one, and the Titans won't claim a slot without Chris Johnson stepping it up.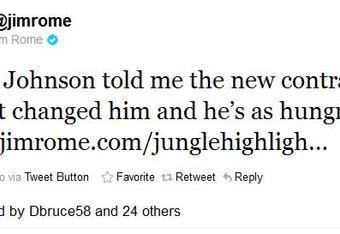 The Titans will fall short of the Houston Texans and the AFC South crown, as they also have games against the Saints, Falcons and Tampa Bay Buccaneers.