Los Angeles Lakers: All-Time Scrappy Team
Scott Halleran/Getty Images
This article will look at the Los Angeles Lakers' all-time scrappy team. Five starters were selected, in addition to a reserve player at each position.
What makes this team so intriguing is it includes some of the team's all-time greatest players, some of the most notorious role players and some who weren't even in the team's rotation. But nonetheless, they were all scrappy.
Backup Power Forward: Mark Madsen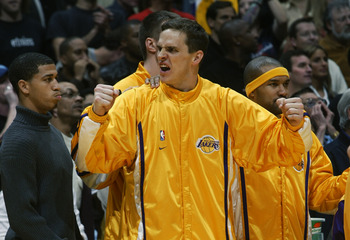 Stephen Dunn/Getty Images
To say Mark Madsen's NBA career was mediocre would be an overstatement. But man, when he was on the court he was the definition of scrappy, sometimes hustling to a fault, diving for loose balls as if they were his last meal.
Backup Small Forward: Rick Fox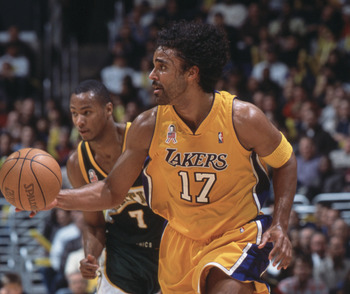 Jeff Gross/Getty Images
Standing at 6'7'', Rick Fox was a "big" small forward. Fox was best known for his physical defense and getting under the skin of the opposing team's perimeter players.
Also, during a 2002 exhibition game, Fox followed Doug Christie into the tunnel leading to the locker room to continue a fight that started on the court.
Backup Point Guard: Derek Fisher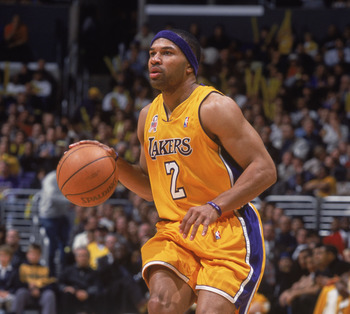 Jeff Gross/Getty Images
Derek Fisher has always been considered a tough, take-no-flak player. What Fisher lacks in natural ability, he has more than made up for with his scrappy play.
Who can forget Fisher's hockey check on Luis Scola in the 2009 postseason?
Backup Shooting Guard: Kobe Bryant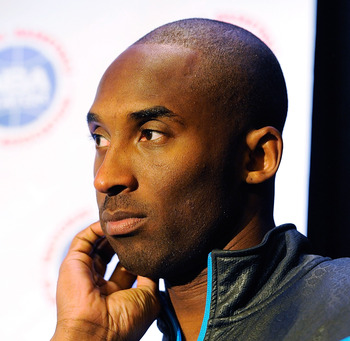 Patrick McDermott/Getty Images
Given his one-of-a-kind competitive nature and his playoff resume, it's hard to keep Kobe Bryant off this team.
Ok, let the hating begin...now.
Backup Center: Wilt Chamberlain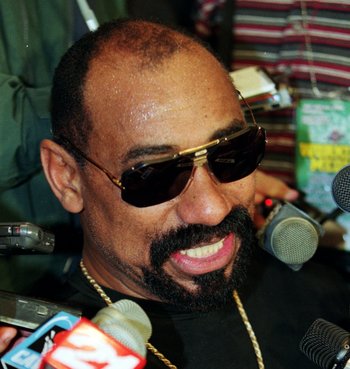 Brian Bahr/Getty Images
Much like Magic Johnson, Wilt Chamberlain is certainly not a scrappy player in the sense of some of the other Lakers on this list.
But if I have to choose one of the Lakers' four former dominating centers (Mikan, Chamberlain, Jabbar and O'Neal), the nod goes to Chamberlain.
The man is the most physically dominating player in league history. He has to have a substantial amount of scrap in him, right?
Starting Small Forward: Ron Artest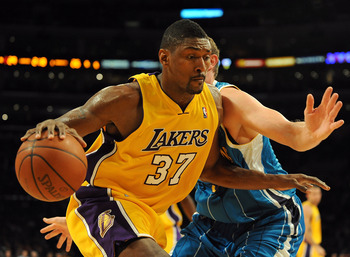 Harry How/Getty Images
Throughout his 12 years in the NBA, Ron Artest is best known for his shutdown defense and being scrappy, even to the point of volatile, as was the case at the Palace of Auburn Hills in 2004.
Artest isn't afraid to back down from the game's biggest stars either. We have seen the wily forward mix it up with the likes of Kobe Bryant, LeBron James and Paul Pierce throughout his career.
Starting Center: Andrew Bynum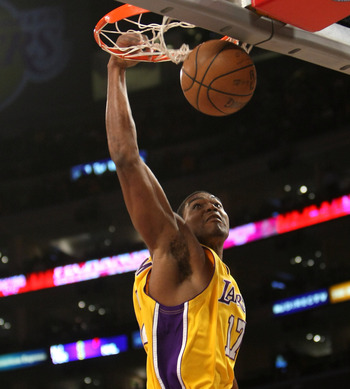 Stephen Dunn/Getty Images
The Los Angeles Lakers are famous for boasting some of the best centers to ever play the game, including Kareem Abdul-Jabbar, Wilt Chamberlain and Shaquille O'Neal.
But Andrew Bynum is my pick for the all-scrappy team's starting center. What sealed the deal for me was remembering Bynum's hard foul on Gerald Wallace in 2009, which cracked a rib and caused a collapsed lung and his cheap shot on J.J. Barea in last spring's postseason.
Heck, forget scrappy. Bynum can probably be considered dirty.
Starting Shooting Guard: Michael Cooper
Ken Levine/Getty Images
Larry Bird said Michael Cooper was the best defensive player he ever faced.
If that compliment doesn't get you a spot on the all-time scrappy team, what will?
Starting Power Forward: Kurt Rambis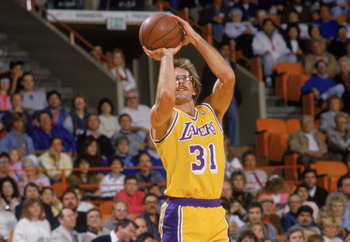 Mike Powell/Getty Images
Every championship team has one of those scrappy, gritty players who will never be considered a star, but is not afraid to do all of the "little things" that go unnoticed in the box score.
Kurt Rambis was that player for the Lakers' Showtime dynasty of the 1980s. Known for his patented dark rimmed glasses, Rambis was nicknamed Clark Kent, given his resemblance to Superman's alter ego.
Starting Point Guard: Magic Johnson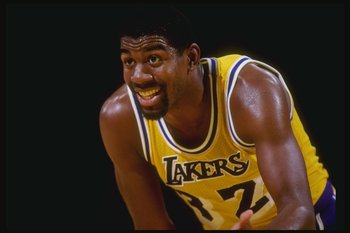 Getty Images/Getty Images
Magic Johnson isn't considered a scrappy player the same way Kurt Rambis and Derek Fisher are.
But the man was arguably the best player during an era that featured Larry Bird, Isiah Thomas and Julius Erving.
That makes the "Magic Man" scrappy by default.
Keep Reading

Los Angeles Lakers: Like this team?