Kim Kardashian Divorce: Marital Problems of Couple Should Not Be Criticized
November 3, 2011
Pascal Le Segretain/Getty Images
Kim Kardashian's marital problems should be left out of the public spotlight, although I know that is an impossibility at this point.
Fox Sports reports that TMZ claims Kardashian's marriage to Kris Humphries "was doomed" from the start.
My response is: Who cares?
Everyone deserves happiness, and the fact that some people are swimming in the tears of someone else's despair is just disgusting.
Here's an idea, let Kardashian and Humphries immerse themselves in their own problems. We're not making it any better with videos like this.
Tweets like this also don't serve much of a purpose.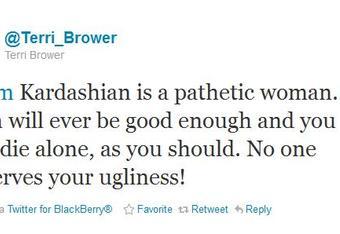 Sure, it can be a little disgusting how much attention this divorce is getting. However, tweets and videos about it will force news-makers to keep covering it.
If Kardashian and Humphries argued about "how much of a cut Humphries, 26, would get from their wedding-generated earnings," let it be. Does it really affect your day if Humphries makes it big by marrying an incredibly sexy, famous woman?
If your answer is no, stop tweeting about it.
Each marriage has its own problems. What matters to an individual are that person's values. Apparently, Kardashian and Humphries care about money.
Kardashian inherited it, Humphries plays basketball for it.
"She later said in a message on her website that she married for love and it just did not 'turn out to be the fairytale' she wanted. Meanwhile, Humphries said he is committed to the marriage and does not want to divorce."
If things like that matter to you, tweet away. If not, ignore every bit of coverage about it.