Movember 2011: The 20 Most Epic Mustaches in Sports
Ladies and gentlemen, it's here.
If you walked into work today and found yourself questioning why so many men in the office were rocking the pre-stages of a little lip lettuce, it's because Movember 2011 has officially begun.
The Movember movement is a monthlong event that takes place each November. Thousands of men grow mustaches to help raise awareness for men's health, specifically prostate cancer.
So with mustaches being sported seemingly everywhere we look, it got us thinking: Who's had the best mustache in the sports world?
While that question may be completely subjective, it doesn't mean we can't take a look back at a collective few throughout history.
By no means necessary is this list official. The mustache is an art and should be appreciated in all forms, but one thing is certain, November has become facial hair's best friend.
Begin Slideshow

»
Style: Horseshoe
It goes without saying that baseball dominates the sports wing of the mustache hall of fame, so that's where we begin.
A 2008 Hall of Fame inductee, Goose Gossage was one of the best relief pitchers in baseball in the 1970's and '80's.
He was able to dominate opponents with his fastball, which topped out at as high as 102 mph.
I like to attribute his success to the 'stache, though. That thing was and still is awesome.
Style: Chevron
Longtime head coach of the Philadelphia Eagles, Andy Reid's top lip has featured no change of scenery.
The Eagles have a 130-86-1 record under Reid, so don't expect the mustache to go anywhere for a while.
Style: Chevron/Walrus
The famous Bill Buckner.
Boston fans, do I need to say much more?
What often gets overshadowed by the tragedy that was his 1986 World Series mishap is Buckner's career.
He accumulated over 2,700 hits and led the National League in hitting in the 1980 season.
Don't blame the mustache, Boston. The man wore it well.
Style: Chevron
The late great Dale Earnhardt will be forever remembered as one of the best drivers in NASCAR history.
Also known as "The Intimidator," Earnhardt is tied with fellow mustache-wearer Richard Petty for the most championships all time, with seven.
Style: Chevron
Hall-of-Fame pitcher Dennis Eckersley became the first pitcher ever to record both a 20-win season along with a 50-save season.
Eckersley now works as a broadcaster for the Boston Red Sox, as well as for TBS' baseball coverage, giving his mustache plenty of television time.
Style: Walrus
My personal favorite combination of nickname and mustache of all time is worn by none other than Fluff Cowan.
The legendary caddie has worked with golfers such as Peter Jacobsen, Tiger Woods, Michelle Wie, Fred Couples and most recently Jim Furyk—whom he is still with.
Keep it up, Fluff.
Style: Horseshoe
Hollywood Hulk Hogan's mustache led him to 12 pro wrestling world world titles.
Enough said.
Style: Chevron
No mustache list would be complete without one of the most feared pitchers in the game, Randy Johnson.
Nicknamed "The Big Unit," Johnson stood 6 feet 10 inches tall and threw over 100 mph.
Style: Walrus
It seems to be a popular trend that if you play a professional sport, just grow a mustache and you're a sure shot to get into the Hall of Fame.
Lanny McDonald was a 1992 Hockey Hall of Fame inductee and still wears his mustache proudly—though it's a little more shaped up now.
Style: Chevron
"Pre" and his mustache helped revolutionize the sport of running.
Though we may never know just how great Prefontaine could have been, he is still considered a legend to runners worldwide.
Style: Fu Manchu
Axford, currently a pitcher with the Milwaukee Brewers, has emerged as one of the best young relief pitchers in the game today.
In his short career, he already has accumulated 71 saves with a 2.26 ERA.
Style: Chevron/Horseshoe
Current Arizona Diamondbacks manager and former Dodger legend Kirk Gibson has been pulling off the mustache look for years now.
As you can see he hasn't let up.
Style: Horseshoe
Green Bay Packers quarterback and Super Bowl MVP Aaron Rodgers was all about his horseshoe mustache during the preseason.
With the Packers sitting atop the NFL, I don't see it coming back anytime soon. However, I was a fan.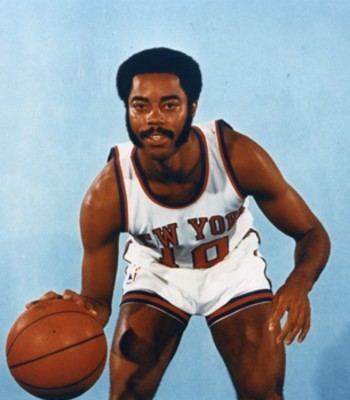 Style: Chevron
Frazier's mustache has turned into a goatee over the years, but it was iconic, along with the mutton chops, during his playing days.
He now uses his facial hair as an advertisement for Just For Men.
Style: Chevron
Ditka is my all-time favorite NFL coach and it's in large part due to his 'stache.
And if you haven't guessed it by now, yes, he is a Hall of Famer.
Style: Horseshoe
If you were to see Fasano on the streets, your first thought probably wouldn't be, "I bet he's a professional baseball player."
Instead, you might find yourself asking, "What is growing on his face?"
I will bet he's partaking in Movember this year.
Style: Handlebar
The young left-handed pitcher for the Diamondbacks may be more known for his handlebar mustache than his pitching at this point in his career.
Team Zavada and Kirk Gibson up against any two baseball players in a mustache contest and they would take the cake.
Style: Horseshoe
Swimmers are known for not having a lot of body hair.
This epic 'stache didn't slow down Michael Phelps, though.
Style: Horseshoe
If Hulk Hogan had chosen to be a punter instead of a professional wrestler, he would've looked just like Scott Player.
Style: Handlebar
Rollie Fingers probably has the most recognizable mustache not only in baseball, but in any other sport also.
Fingers grew his mustache originally so that he could receive a $300 bonus from the Oakland Athletics' owner, Charles O. Finley
Fellow players and mustache gurus Catfish Hunter and Ken Holtzman also participated in the mustache contest, but Fingers was the only one rewarded.
Credit has to be given to this man, who not only maintained the handlebar 'stash throughout his entire career, but also still wears it to this day.
Adam Morrison gets an honorable mention for attempting a mustache despite not being blessed with the ability to grow one.
He stuck with it for years and for that, I applaud him.
There are countless numbers of players who could have been featured.
Who did I miss?